Great leadership has seen the club roll back the years to the glorious 1980s, writes VIC MARKS
Somerset have been in the first division of the Championship longer than any other county. They were promoted at the end of the 2007 season and have been in the top tier ever since: in 12 seasons they have finished second five times (13/six if you include this summer's Bob Willis Trophy). This is a source of both pride and exasperation for their supporters and it is also a handy measure of their status in county cricket. Although victory in the Championship continues to elude them – they have never won it – they must be doing something right.
They have won just one trophy in a dozen years, the last ever Lord's one-day final in 2019, yet the majority of other counties look on enviously: Somerset have a lovely ground, loyal support from their membership and some fine local players who have graduated through their system and in recent years the finances have been in good shape by the modest standards of county cricket clubs, who are currently battling with the consequences of the pandemic. 
Somerset had enjoyed their so-called 'glory years' from 1979–1984, when they won five one-day trophies but it is possible to argue that the current side has achieved more despite the shortage of silverware. Forty years ago the club briefly dominated the county scene along with Essex, who also broke their duck in 1979.
In that era Somerset had three of the greatest cricketers in the world in their team in the contrasting shapes of Viv Richards, Ian Botham and Joel Garner and the run of success in one-day cricket lasted six years. Back in the 1980s it all imploded spectacularly. In the last decade or so the odd world-class player has been enlisted from overseas but they have never had three of them in the same side and they have been near the top of the pile for a dozen years: they have sustained their success much better in the 21st century. It has been a wonderful team effort.
There is no single, simple explanation for their success. There are always a range of factors and we had better start at the top. By luck or sound judgement Somerset had three top-quality chief executives in a row over a period of almost three decades, which must be some sort of a record. From 1989 to 2017 the contrasting figures of Peter Anderson, Richard Gould and Guy Lavender held the reins in the chief executive's office.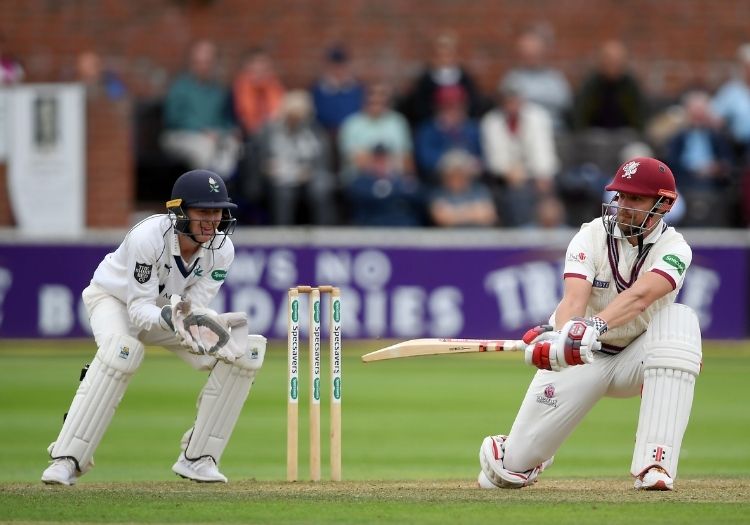 James Hildreth has been unlucky to be overlooked by England
Anderson was once a policeman in Hong Kong (as well as Devon) and he stood no nonsense; he gave the impression of wanting to have his hands on all the levers of power but if that was the case he was a benign, ruddy-faced dictator. He would sometimes berate his players with gusto (after an appalling NatWest defeat to Middlesex in the 1990s he waltzed into the dressing room with a "my door is always open and if any of you want to pop in to discuss next year's contracts you're more than welcome"). Yet beyond the bluster he looked after his players and the staff in the office and on the ground for 16 years with absolute commitment. 
Two decades ago Anderson had the good sense to advocate that Somerset stayed in the centre of town when there was the temptation of loadsamoney and an out-of-town stadium, which have proven not to work so well. It was also his idea to seek out a 'commercial' chairman in an attempt to bolster the club's financial situation, a process which uncovered Giles Clarke, hastened the ground improvements and which, ironically, led to Anderson's slightly premature departure back to Seaton CC in Devon, where he continued to look after the ground for another decade or two. After the upheavals of the late 1980s Anderson left the club in a stable, vibrant state even if there was just one trophy to boast about during his time in charge.
His replacement was Richard Gould, the least good footballer in his family, the son of Bobby, who played for or managed a high percentage of clubs in the Football League, and the brother of Jonathan, a goalkeeper for Coventry and Celtic. Richard had energy, a business sense and an engaging, can-do outlook as well as a good rapport with chairman Clarke, whom he occasionally referred to as his "nuclear option" when faced with a major obstacle. After six years he was elevated to the chief executive's post at The Oval. Then Guy Lavender, another ex-Army officer, took charge until 2017.
Urbane, yet more than happy to roll his sleeves up when the workload demanded, he did such an impressive job that he was recruited as MCC's chief executive. The club was always open to innovation, whether hosting concerts or delivering an ever more slick and sophisticated streaming of their matches on their website. Since then there have been one or two hiccups and three chief executives with the hope that Gordon Hollins, once of the ECB, will restore stability, if that is possible in the post‑Covid landscape.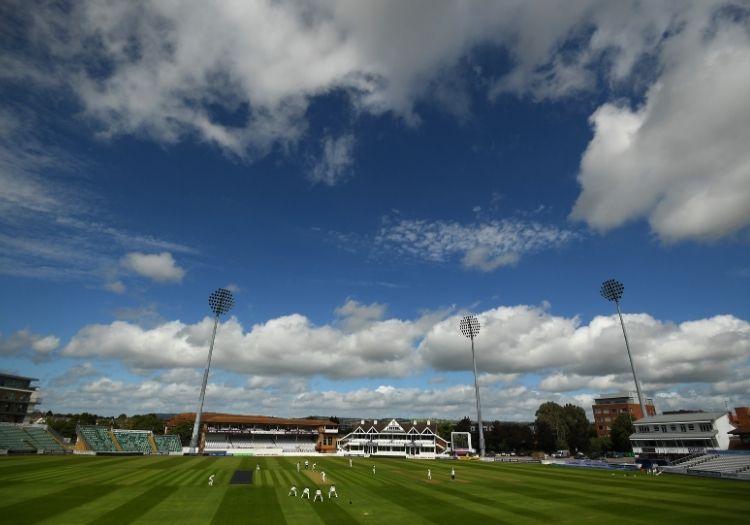 Somerset hosting Gloucestershire at Taunton in August
By and large Somerset have adopted an in-house approach to running the cricket. A key appointment was that of Brian Rose as cricket director in 2005. Rose had captained the side to its first four trophies during those 'glory' years, he had been chairman of cricket and then he returned to the payroll with a quiet, fierce determination to enhance a side that was languishing in the second division. He knew the club inside out – it was part of his DNA – and he was also an adept wheeler/dealer. His most significant recruit was probably Justin Langer, who would captain the side back to the first division, but there were several others.
Soon he stationed Andy Hurry as his first-team coach, a teak-hard ex-marine, who would build a strong bond with Langer. Hurry had started his career at Somerset as a fitness instructor in 2001; he had never played first-class cricket but he had already won the players' trust. The team kept improving and exasperating with near misses. After Rose left the club Dave Nosworthy from South Africa and Matthew Maynard from South Wales followed him but in 2017 Hurry, who had been working for the ECB overseeing England Under-19s, returned to become cricket director with Jason Kerr, a former player, in charge of the first team. 
Both Hurry and Kerr were familiar with the club and they offer further reminders that the best coaches do not have to be the best players – in fact they rarely are. But who are the most important architects of success on the field? The players, of course. As Essex have demonstrated over the years it helps enormously to produce your own. Somerset have managed this to increasingly good effect.
There are too many to list but it is impossible not to mention two stalwarts: Marcus Trescothick, of course, who was on the playing staff for an incredible 27 years. Just as incredibly he played for the county for 13 years after he had withdrawn from international cricket in 2006, captaining the side from 2010 to 2015. The other is James Hildreth, still going strong, who made his debut in 2003 and who is the best English batsman of the last two decades not to play for England.
The academy, set up in the Anderson era, has delivered a stream of quality cricketers from Somerset and, increasingly, Devon. However it would be unfair to focus just on the academy since the club have been lucky that local independent schools have helped to nurture so much teenage talent, often with sporting scholarships. Jos Buttler, Tom Banton, the Overtons, Dom Bess and Tom Abell are just a few who come into this category. By the same token two recent England players, Lewis Gregory and Jack Leach, were nurtured without recourse to private education.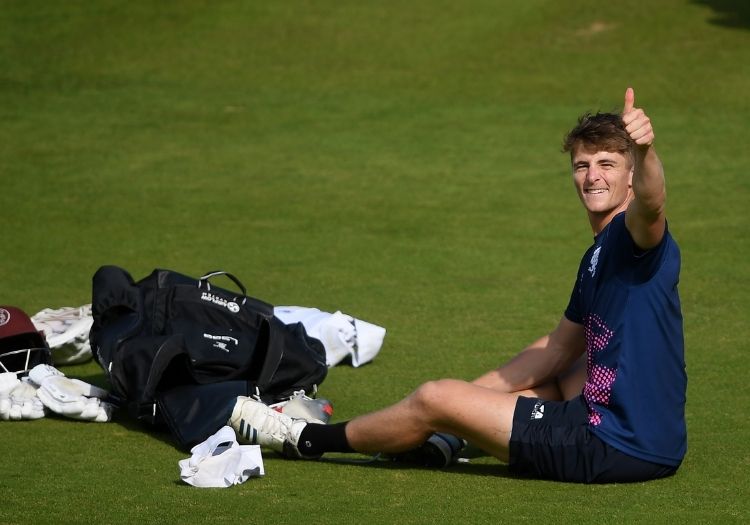 The skipper, Tom Abell
The upshot is that Somerset regularly have eight players in their team – and sometimes more – who have come through the junior ranks. A sign of the times is that they have not managed to keep all of their locals. This summer Bess, England's current spinner, has decided to move to Yorkshire to guarantee first-team cricket in all formats and Jamie Overton, who could well be an international soon, has been signed by Surrey. This is an obvious source of angst for supporters even though their departures are understandable, and, as far as I can gauge, amicable.
A successful side needs a good captain. It is one of the delicious aspects of the game that the captain arguably has more influence on proceedings than the coach, which seldom applies in other sports. Without a decent captain clubs are constantly ill at ease. Here Somerset have been fortunate recently. Trescothick, naturally, commanded universal respect for six seasons and he was always going to be hard to replace. Chris Rogers from Australia was an excellent stopgap but for 2017 Maynard, the cricket director, gambled as he was prepared to do with the pitches – and the captaincy. He appointed Abell, who was just 22 years old and still learning the ropes as a county batsman.
For much of that season it looked as if the gamble had backfired badly. The runs dried up for Abell; relegation threatened as there were no victories in the first seven matches and averaging 14 with the bat after a pair against Hampshire he dropped himself from the side. But with injuries and departures intervening Abell returned at the end of the season; he began scoring runs again and three victories in the last four games ensured survival in the top division.
His career had been within a whisker of disintegrating, having been elevated so quickly. But his character shone through and since then Abell has grown ever more confident as a captain and a batsman, the automatic man in charge. Even better the club had another obvious captain in the ranks. Lewis Gregory was by now leading the T20 side and he was chosen to captain the England Lions on tour. 
So the jigsaw is almost complete. There is still a shortage of silverware at Somerset and there is one other factor, probably shared with Essex, which is tough to quantify. That is the bond between players and fans. Somehow at places like Taunton – and Chelmsford – this is stronger than elsewhere. The club is a big part of a smaller community; the players, especially the local ones, are not subject to the mindless, anonymous criticism that is all too prevalent now. More often there is unconditional support. And in recent years the players of Somerset and Essex have deserved nothing less.
This article was published in the October edition of The Cricketer - the home of the best cricket analysis and commentary, covering the international, county, women's and amateur game
For unrivalled coverage of the county season, subscribe to The Cricketer and receive 3 issues for £5