Great expectations? The IPL and Hundred cast deep shadow over the longer formats on the eve of the 2021 season
HUW TURBERVILL brings in the 2021 season, looking ahead to a busy summer of action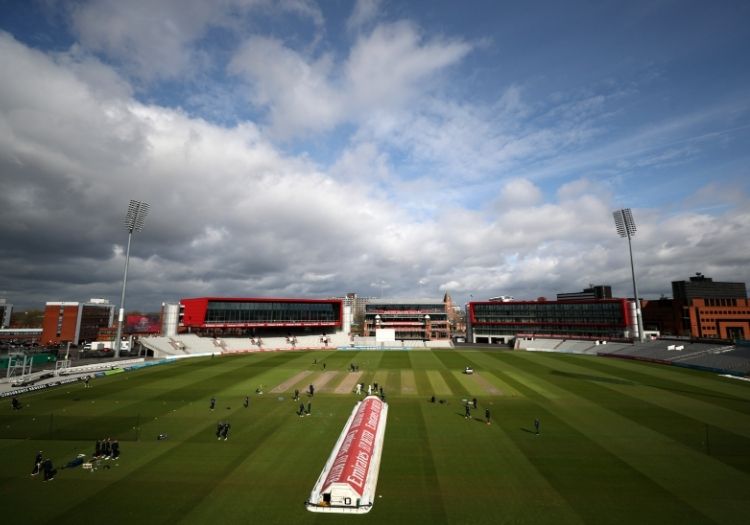 This is the 121st season of county cricket since the Championship was officially founded, but it promises to be a summer like no other.
For afficionados of the shires, an imposing obstacle is looming into view.
It's a bit like when the man-apes wake up one morning in 2001: A Space Odyssey, and find the monolith there. Nothing is ever the same for them again. It isn't just hunting and procreating any more… within a few millennia they are in space.
Another analogy if you are not into sci-fi… it is like your football team turning up at the start of the season, and discovering that a five-a-side cage is taking up a sizeable section of it.
I'm talking about The Hundred, of course: a monolith with KP Nuts emblazoned across it.
It should have started last summer. It looks as if nothing can stop it this time (except an unexpected asteroid).
Am I exaggerating its seismic impact on the English domestic landscape, you may well ask?
Surely there is a chance it will be a flop and disappear within a few years.
I fear not. For while it had a disastrous launch, and there were much cheaper ways of doing it, many believe that it will not be allowed to fail, and it will thus have a detrimental effect on the county game. Anyhow, I'll come back to The Hundred last (ensuring that you keep reading)…
England
New Zealand are attractive visitors for the first Test series of the summer from June 2, but…
It's sad that one of the top two sides in the world only has two Tests… and it will be a huge shame – nay, a disgrace, actually – if key players miss the first Test at Lord's because they are still at the IPL (did the selectors really not ask England players to come back? How extraordinary).
Anyhow, it will be a tough little rubber for England. The Kiwi seam battery of Tim Southee, Trent Boult, Kyle Jamieson and Neil Wagner will be formidable in England in early summer.
Any chance to watch Kane Williamson should be savoured, even if it is just for the second Test at Edgbaston if he is held up at Sunrisers Hyderabad (clearly far more important than a Lord's Test). At 30 he is in his prime, but his Test record in England is moderate – averaging 30 from four matches – and he will be looking to improve upon that, although he did make 132 at Lord's six years ago.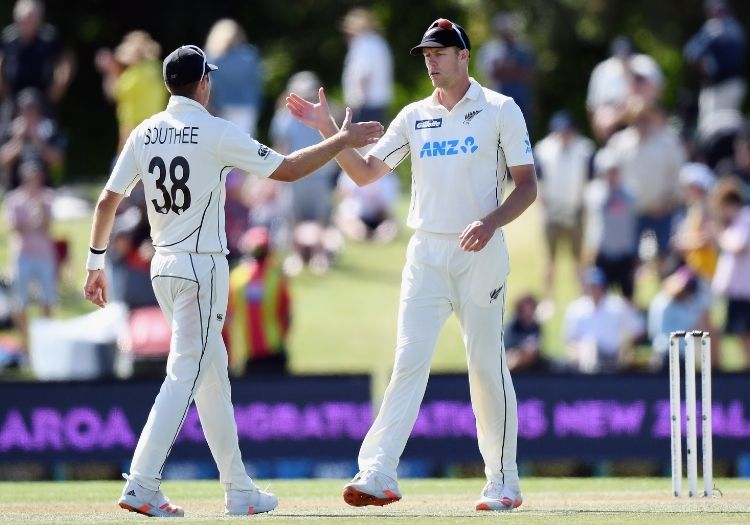 Kyle Jamieson will form part of a formidable New Zealand attack
Ross Taylor's record here is better – in seven Tests he has made 523 runs at 40.23, his sole century coming at Old Trafford 13 years ago. At 37 this could well be his final Test action in England.
The India series should be intriguing – pitches with a bit of grass left on them the antidote to the 'bunsens' we saw India prepare in the spring. It's a bit like the Star Wars films, when the rebels fight the Empire on the snowy wastelands of Hoth, only to transfer the action to the forests of Endor (well, sort of).
Virat Kohli's respect for Test cricket will ensure that the Indians are as competitive as they have ever been in Albion, however, and they may also be basking in being Test cricket's maiden official world champions if they defeat New Zealand at the Ageas Bowl (June 18-23). It will also be wonderful to see Rishabh Pant in Test action here for the first time.
Ollie Robinson, meanwhile, has been told he is in the minds of the selectors for this winter's Ashes, so if that is the case, surely he will be blooded by England this summer.
There are ODIs against Sri Lanka and Pakistan which England should be using to rest the all-format senior pros and look to the next World Cup in 2023.
The six T20Is against the same opponents have more import ahead of this autumn's World Cup. Can Tom Banton gatecrash the party?
LV= Insurance County Championship
Eight rounds out of 14 are shoehorned into the schedule before June 6, showing where the administrators' priorities lie as usual.
Essex look best equipped with their potent attack of English-type seamers and the finest spinner on the circuit – and they were helped last year by having no England players, although Dan Lawrence may be called up after showing promise in the winter.
Surrey will be anxious to do well after two poor seasons with the red ball, even if the circumstances were extenuating last year.
It will be interesting to see if James Bracey, Jamie and Craig Overton and – perhaps this is a romantic selection – Haseeb Hameed can state their cases for a Test call-up (along with Robinson).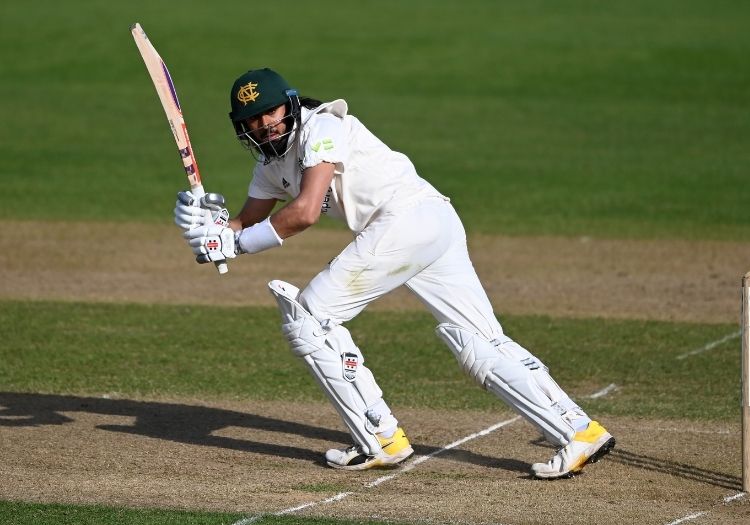 Haseeb Hameed is Nottinghamshire's 50-over captain
The Vitality Blast
It's lost its prime-time place in the schedules, and so is outside the main summer holidays now.
It's been heartening to see adverts for it on Channel 4 and Sky, but less so to hear that only 14 matches will be shown on the latter ahead of finals day. Although that is one per round, all 32 Hundred group matches will be live on either Sky or the BBC.
The Royal London Cup
The stars will be at The Hundred, meaning that this could be a 'lads 'n' dads'-type affair.
A lot of the fun will come from seeing some of the outgrounds in use. Scarborough hosts Yorkshire v Surrey on the opening day (July 22), and you can get close to the action at venues like Radlett (Middlesex v Durham, July 27, v Hampshire on July 30); Gosforth (Durham v Gloucestershire, July 29); Beckenham (Kent v Durham, July 22, v Lancashire, the 28th, v Hampshire, August 8, v Gloucestershire, the 12th); Welbeck (Notts v Somerset, July 30, v Leicestershire, August 1); York CC (Yorkshire v Warwickshire, August 3); and Grantham, Notts v Northants, August 10).
The Hundred
The outfits may look like crisp packets, and some of the teams' names and badges are silly. Its launch so far has been pure PR hell.
And I maintain that there were cheaper ways to form a new eight-team elite T20 tournament with concentrated talent to rival the IPL and Big Bash. Persuading counties to team up – Kent and Surrey (the Lions) v Yorkshire/Durham (the Mammoths), for instance – could have saved a fortune (paying each county £1.3m each per summer).
The BBC would have fallen for the 'new' names, and if they were worried about Stacey Dooley's This Is My House starting late then they could have played four or five overs from one end to speed it up).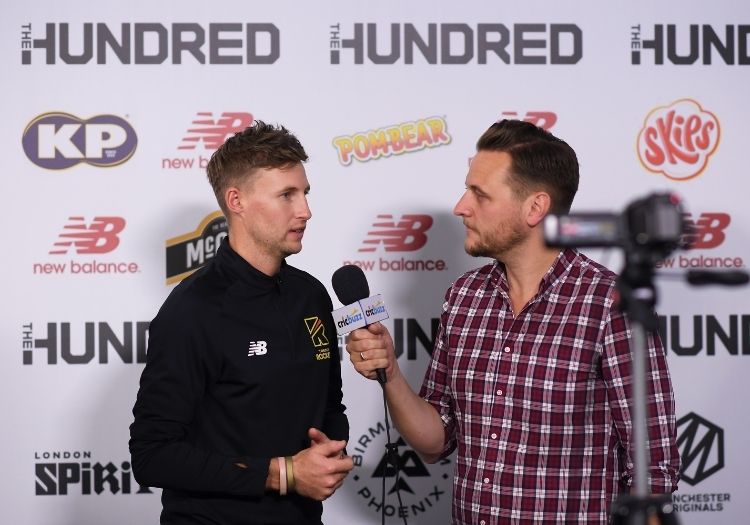 The Hundred begins in July
I have seen no evidence so far that The Hundred format has any buyers.
But on the other hand it is getting some terrestrial exposure, and I am afraid I have to report that my son and his mates have bought tickets for a match – the Oval Invincibles v Welsh Fire at the Kia Oval on August 2. I cannot recall them rushing to go to a Blast match, although I have no doubt that they would have enjoyed it if I had bought them for them. There is no denying that youngsters do like new things.
How will we decide if The Hundred has been a success?
If it arrests the decline in recreational cricket participation over, say, three, five or 10 years?
If there are capacity crowds for most or all the games (or will that be devalued by the fact that the tickets are cheaper than for the Blast)?
That it pleases the BBC enough for them to renew their TV deal from 2025?
One thing seems certain… when it comes to setting the bar for this pivotal question in the history of English cricket, The Hundred's creators will set it low, and its critics high.
Subscribe today and receive The Cricketer's centenary issue – six issues for £19.21. Click here
Please ensure all fields are completed before submitting your comment!