Bubble cricket will take its toll in no time... we must make it okay for elite players to take a break
SAM MORSHEAD: Sure, cricket's headline acts are handsomely compensated for their time, but a happy existence is not necessarily one well paid, and cricketers' winters can be incredibly lonely even in a normal year; one without the coronavirus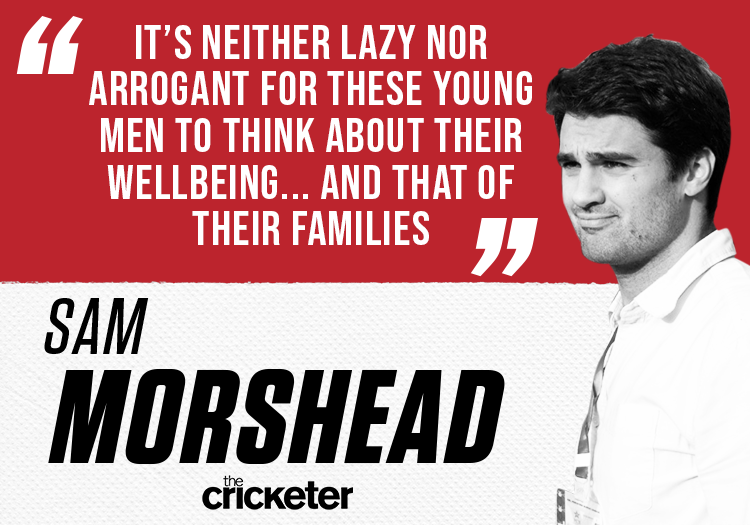 The blanks are starting to be filled, and English cricket fans can begin to plan their long, dark, pandemic-proofed winters.
Six white-ball matches in South Africa lead into Christmas and the Big Bash, while in the new year a hectic programme could include two Tests in Sri Lanka, a T20 series in Pakistan, and four Tests plus a white-ball curtain call against India.
Most of the schedule is still subject to approval, delay or cancellation as the world continues to deal with the spectre of Covid-19 but the prospects look very good.
A veritable feast, then? Well, yes, but at what cost?
For the players parked cross-legged on cricket's conveyor belt, a normal winter can be wearing. It's very easy to scoff at that sentence, what with the first-class flights and five-star hotels, but these superstars are human and, as a human, being away from family, friends and home comforts for a prolonged period is not an enjoyable experience.
Sure, cricket's headline acts are handsomely compensated for their time, but a happy existence is not necessarily one well paid, and cricketers' winters can be incredibly lonely even in a normal year; one without the coronavirus.
Now, the perks of travelling - the sights, sounds and tastes of new and exciting places - are off limits: this winter, the closest England's players will get to a Gauteng safari is the brief visit of a willow warbler to the hotel veranda; instead of Delhi's delicacies, the touring party will chew through the beige anonymity served up by Dubai's international convention centres. 
Families will be told to stay at home for much of the winter, too; England's white-ball squad - which is set to be named on Tuesday - will not be allowed to take wives, partners and children with them into the Cape Town bubble, while Sri Lanka's strict border protocols aren't expected to bend to accommodate more than essential personnel.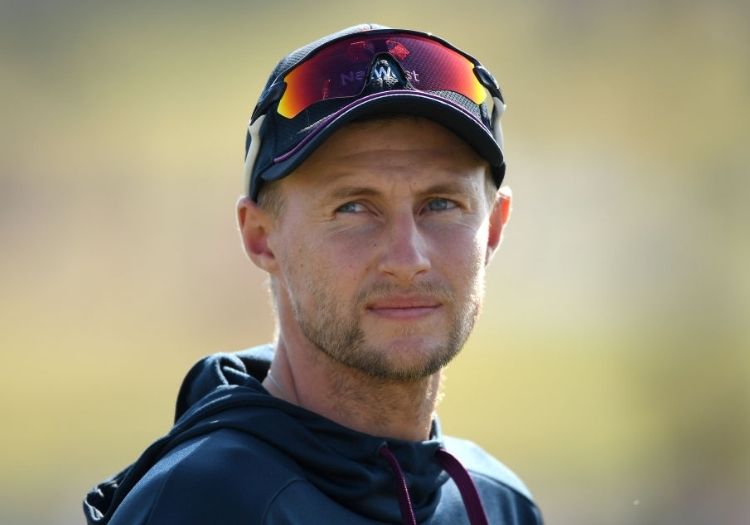 England Test captain Joe Root has already spoken about the strain of bubble cricket
Seven of England's first-choice ODI side have kids under the age of two - the youngest, Chris Woakes' daughter Evie, is only a month old - from whom separation will be hugely painful.
The players will exist in a perpetual motion of training, travelling and sleeping, thousands of miles away from home. At least in the height of the UK's impending winter lockdown, we can look forward to a walk in the park.
It is no wonder, then, that over recent days a flurry of high-profile figures have voiced their reservations about the impact and sustainability of bubble cricket.
Ben Stokes said he would not wish the IPL experience in the UAE on his worst enemy, yet there is every chance he will be back for as long as four months between February and May, first with England then Rajasthan Royals.
Tom Banton is only 21 but in an interview with The Cricketer in the summer he admitted to feeling the strain of a winter spent franchise-hopping. Yet 12 months on, it's happening all over again. Currently with Kolkata Knight Riders, Banton looks likely to fly straight to South Africa on November 16 before relocating to Brisbane for his Big Bash contract in December. That competition is due to run until February 6, at which point he may well find himself on a plane to Pakistan for the PSL before heading to either India or the UAE. Then, in April or May, he'll be expected to settle back into life in Somerset.
Jos Buttler's winter itinerary mirrors Stokes', Jonny Bairstow's won't be dissimilar, and then there's Jofra Archer.
Archer's review of his experience in the UAE would certainly struggle to make it into Abu Dhabi's next UK broadsheet advertorial.
"After four or five days you're getting cabin fever. You're counting days down till you're free again," he said.
As a fast bowler, Archer's potential schedule over the coming months is especially demanding. Having been involved in England's Test bubbles through July and August, he has already spent six weeks in the Rajasthan bubble and is one of several players who may fly directly from the UAE to South Africa.
There is an expectation in the England camp that he will need to sit out at least part of the winter schedule - potentially the dual Sri Lanka and Pakistan tours in January - to mitigate the risk of mental and physical burnout. A homebody, Archer would almost certainly look to spend time in Barbados, where he would have to undergo yet more quarantining upon arrival.
Modern cricket presents a relentless, ruthless workload which would weather even the most robust athlete, and its pitfalls are often far too easily ignored.
Thank heavens, then, that the ECB is proactive about its employees' mental health: provisions are made within the bubble to keep minds and body occupied amid the tedium, and players are actively encouraged to speak up if they are feeling low or worn out.
Mark Saxby, the England player support coach, is at the heart of it all. A popular figure within the camp, Saxby recently outlined his approach in an interview with the Telegraph.
"We stressed the importance of having the courage to reach out for support: to avoid a bottle, bottle, bang scenario and don't suffer in silence," he said. 
"We stressed the importance of respecting other people's anxieties: some players for example were more comfortable with this scenario and being away from home, others are not. We emphasised that whoever you are, experienced or not, you matter, this is a safe space and it's okay to feel vulnerable."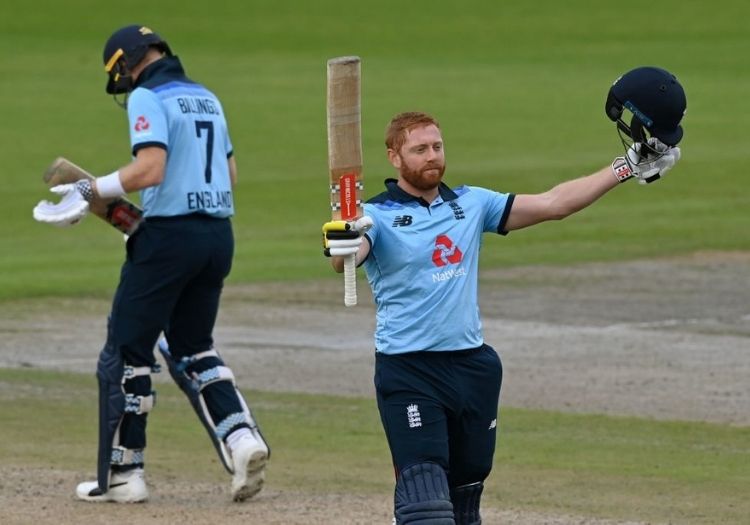 Jonny Bairstow is in for a very busy winter
'It's okay not to be okay' is a mantra which men's professional sport has taken far too long to accept but, with two progressive captains in Eoin Morgan and Joe Root in their ranks, English cricket is now at least treating its players with a degree of empathy.
Root himself missed a Test match in the summer to spend a week with his newborn son, an action which would at one time might have been seen as akin to treason, and Morgan has already argued that bubble cricket is "untenable".
What's more, Morgan has stressed that players will be allowed to opt out of tours without the decision being held against them in future selection meetings, while Ashley Giles - the managing director of England men's cricket - has publicly acknowledged the difficulties of bubble life.
Between them, these men are reflecting the changing perspectives on mental health, and the factors which influence it, but this winter it is incumbent on everyone with a vested interest in our game to follow that lead.
If a player decides he wants to skip the trip to Sri Lanka, or the white-ball leg of the India tour, or even the historic return to Pakistan, their decision demands respect. It is neither lazy nor arrogant for these young men to think about their own wellbeing, and that of their young families; and it is certainly not the place of anyone - in the media or on social media - to suggest otherwise. 
If they feel an urge to be at home, let them be at home. If they want to care for their children, let them care for their children. If they are not okay, it's okay.
It is far too easy to judge an athlete's life decisions only through the prism of their professional performance. This Covid winter, it's on us to see the bigger picture.
Please ensure all fields are completed before submitting your comment!