Playing cricket in a world of silence
HUW TURBERVILL outlines how, despite the pandemic, an important arm of the sport plans to grow further starting with a rescheduled World Cup next year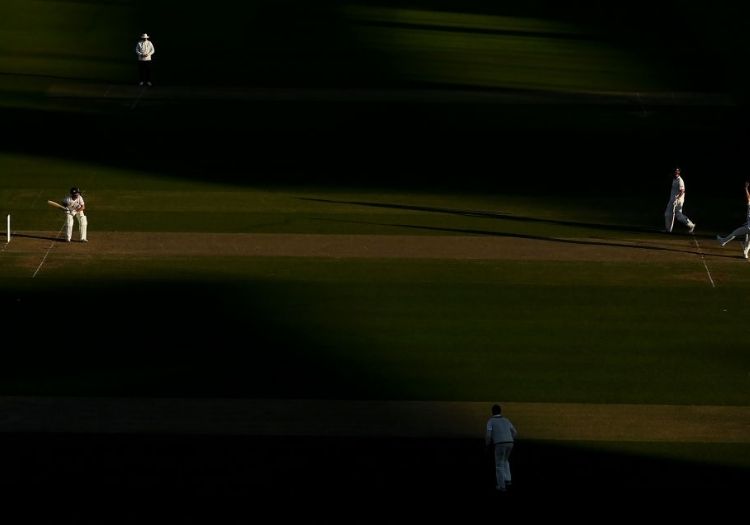 Imagine playing cricket without the sound of the ball hitting the turf and bat, in the absence of verbal instructions and chat on the boundary and in the dressing room. Fortunately, this doesn't deter deaf cricketers, who are growing in number rapidly around the world, with Brett Lee a passionate supporter.
England are one of 14 nations in the Deaf International Cricket Council, along with Afghanistan, Australia, Bangladesh, England, India, Pakistan, Qatar, South Africa, Sri Lanka and Zimbabwe (full members), and Nepal, New Zealand, Trinidad & Tobago and USA (Associate Members).
Alas, the pandemic hit their game hard too, with their World Cup – scheduled for November 2020 in the UAE – being cancelled. There is a new public tender for it to be rescheduled in 2022, though.
Fortunately the ECAD National T20 Festival 2020 did take place at Bedworth Cricket Club near Nuneaton in August. Three regional teams took part – North, South and Midlands – and North were worthy winners with two victories; the Midlands took the consolation win over the South.
There are more than 400 known deaf cricketers across the UK. Players have a range of hearing loss, from one ear hearing aid wearers to profoundly Deaf BSL (British Sign Language) users. 
Sport England have given £195m package to the game, with a further £4,758 to help it through the pandemic.
"The deaf cricket world is played with a silence except for the odd roar of appealing for the wicket," said DICC chairman Stefan Pichowski. "Deaf cricket offers a level playing field, no hearing aids are permitted and therefore players have to rely upon non-verbal communication on the field with signals, sign language, eye contact, body language and facial expressions.
"A minimum hearing loss of 55dB on the better ear applies to all players. Random players are tested by qualified audiologists to protect its integrity during tournaments. Domestic and international deaf cricket aspirations, including World Cups, playing with and against their deaf peers fulfil lifelong friends, peers and dreams to cherish forever.
"There are riches of talented deaf cricketers in the game, including Sarah-Jane Cook (England women), a British Sign Language user, who played a Test for the hearing England women team against Ireland; Mark Woodman represented Devon in the NatWest Trophy, and Nick Watkins was a renowned grade 1 batsman in New South Wales and Queensland. He played for Australia Deaf in 2004, 2005 and 2008, and matched Sir Donald Bradman's record by making a century on his first-grade debut for St George in Sydney."
Ex-Australia quick Lee's son is deaf, and he said: "I can't imagine cricket without sound. On the field not hearing the appeals and the roars of the crowd, off the field not hearing team-mates, or at home not hearing family. But I have watched specially-abled cricketers playing in deaf ICC T20 matches and see them as world-class cricketers as talented as any of us."
To get involved with ECAD, contact CEO Darren Talbot at darren@englanddeafcricket.co.uk
For further details on the 2022 World Cup, click here
Please ensure all fields are completed before submitting your comment!