Nottinghamshire unveil return to historic crest for County Championship playing shirts
The NCC monogram was last seen on the county's kits in 1921 before being removed at the request of Nottingham's then-Lord Mayor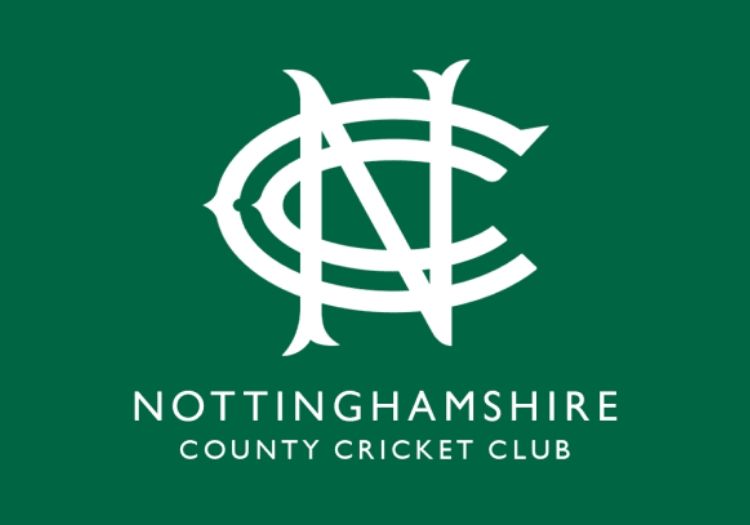 Nottinghamshire have revealed a new-look logo for their County Championship campaign that revives a crest first sported on the club's caps more than 100 years ago.
The county will retain its familiar leaping stag figure on Outlaws shirts in limited-overs competitions, but kits for their upcoming Division Two campaign will bear an NCC monogram for the first time since it was removed from kits in 1921.
The Trent Bridge side has made the move after a year-long consultation with members, staff and the wider county community, deciding to pay tribute to the club's storied history after a dismal 2019 in red-ball fixtures saw Peter Moores' squad collect the Division One wooden spoon following a winless campaign.
Chief executive Lisa Pursehouse commented: "The stag has served us well, but the opportunity to restore our original club crest holds great appeal.
"This research process has helped us to re-affirm our values and think carefully about our ambitions but, more importantly, we have given a lot of thought as to how we want to represent our members and supporters.
"We're proud of the rich history of our club and hope that this decision demonstrates our respect for our past and our ambition for a prosperous future for cricket in Nottinghamshire."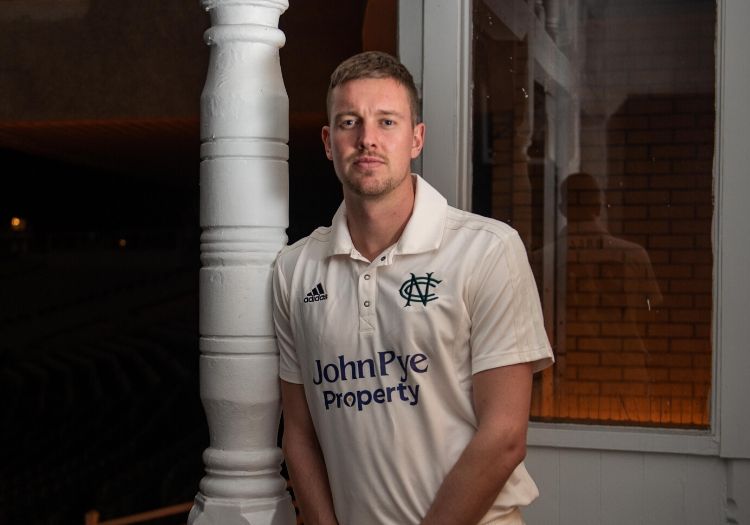 Jake Ball models Nottinghamshire's new-look playing whites
The announcement of the club's visual refresh coincides with the start of a new deal with Adidas that sees the German firm replace Masuri as suppliers of playing, training and recreational gear for the county's sides at all levels of the game.
The monogram itself had previously figured on county caps between 1904 and 1921, and it returns in place of the stag iconography first introduced in the late 1990s.
While a club statement insists that the stag will remain on one-day kits for at least the upcoming season, Nottinghamshire turned to resident historian Peter Wynne-Thomas – who was awarded the British Empire Medal in the 2019 New Year Honours for his services to the sport – for a detailed history of the county's branding as it made its decisions.
"The back story surrounding the club's crest is more than 100 years old," Wynne-Thomas said upon the kit's unveiling.
"The club adopted the monogram in the early 1900s but it was replaced by the Nottingham city coat of arms in 1921 at the request of John Godfree Small, the Lord Mayor of Nottingham, during his term as club president.
"Then, in 1996, Nottingham City Council ruled that use of the city coat of arms on sports shirts contravened their rules and the leaping stag was born."
Images: Nottinghamshire County Cricket Club / Simon Trafford
Please ensure all fields are completed before submitting your comment!