World Cup postbox vandal jailed
The tribute to England's double 50-over successes in Taunton was painted grey earlier this month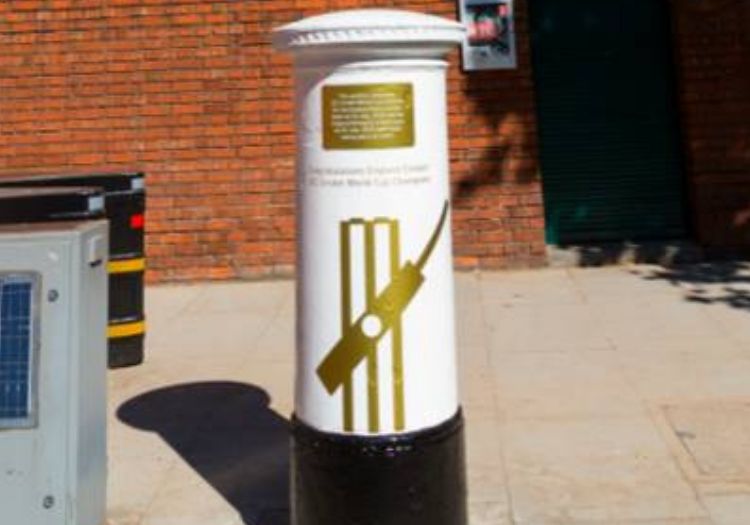 The vandal who defaced the postbox paying tribute to England's double World Cup success has been jailed for a week.
Taunton's monument was painted grey earlier this month by Jane Marie Butcher, who admitted to the offence and was sent down for seven days in addition to other crimes.
Royal Mail last month unveiled 15 postboxes painted white and gold to commentate the men's and women's teams holding the 50-over World Cup.
It comes after Eoin Morgan's side beat New Zealand via a super over at Lord's.
Their female counterparts were crowned world champions in 2017 after overcoming India.
Postboxes can be found at each of the 10 cities used for the tournament.
They each include a plague which reads: "This postbox celebrates ICC Cricket World Cup victories for the England Men's cricket team on 14 July, 2019 and the England Women's cricket team on 23 July, 2017, both finals taking place at Lord's."
The postbox in Cardiff, a city which hosted four matches during the six-and-a-half week event, was also subject to vandalism after it was painted.
To celebrate England winning the World Cup you can subscribe to The Cricketer for just £20.19. Click here to learn more
Please ensure all fields are completed before submitting your comment!