WORLD CUP MOMENTS - NO.47: Gatt's reverse sweep
HUW TURBERVILL: History has recorded that not only did that one mistake end his innings, it also meant England's World Cup dream was over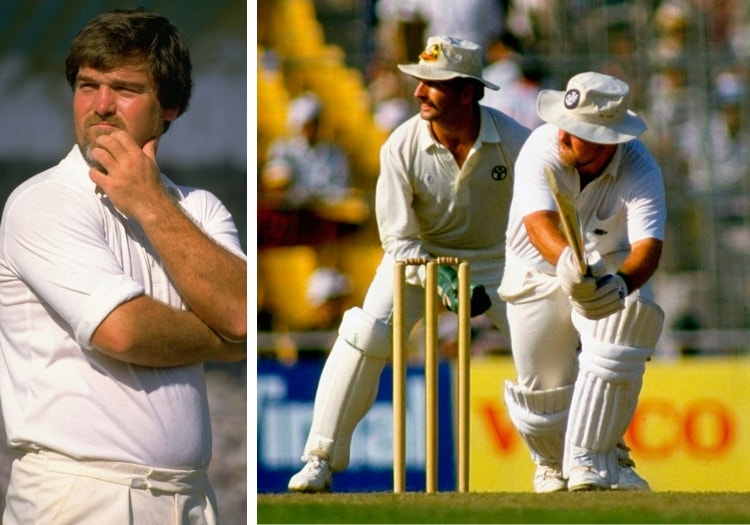 Batting is notoriously cruel. One mistake and your day is over. One of the most famous examples of this was Mike Gatting's shot in the 1987 World Cup final – that reverse sweep.
History has recorded that not only did that one mistake end his innings, it also meant England's World Cup dream was over.
It is a harsh verdict. Despite the pressure of leading his country in a World Cup final, Gatting batted really well for his 44 off 41 balls in front of a crowd of 95,000 who had decided they very much wanted Australia to win. And there are other reasons why England lost.
Only two batsmen – Bill Athey and Allan Lamb – scored more than him (and the former laboured for 103 balls for his 58). And England's tail was too long – with Paul Downton at No.6 (he was more a 7 or 8).
It was just that Gatting broke cricket convention. Before these T20/testosterone-fuelled days of smashing your first ball for six, the done thing back then was to have a look at a bowler before playing your shots; and to not play the reverse sweep at all.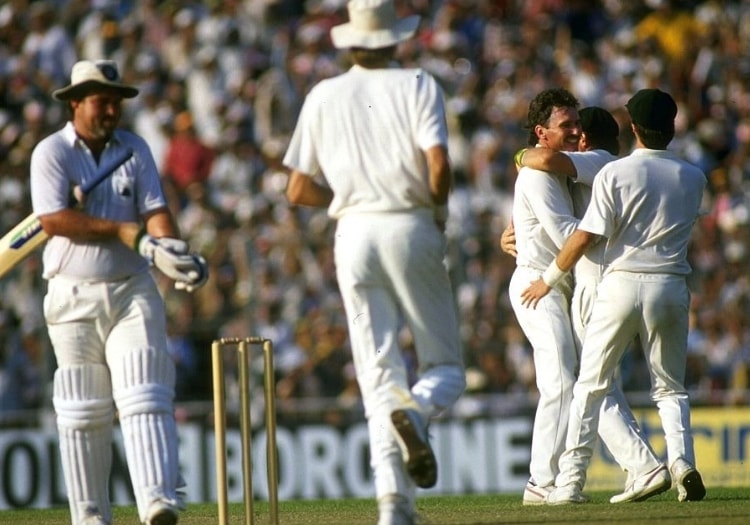 Allan Border and Australia celebrate the wicket of Mike Gatting
Gatting lined up his to part-time bowler Allan Border's first delivery though. And at 135 for 2 in the 32nd over, chasing Australia's 253 for 5, there was still plenty of work to be done. It was the turning point, and despite Lamb's 45, England fell short, failing by nine to score the 17 they needed off the final over.
Simon Wilde called the shot an "ill-judged dalliance" in The Cricketer. Ian Chappell said it had been a 'brain lock'; Graham Gooch called Border's move "a master stroke" however. "That is the first time Gatting has made a mistake," says the commentator, Ray Illingworth, when you watch it on YouTube.
Interestingly it was his harsh treatment of Tim May – including a straight six over long-on – that probably necessitated Border bringing himself on; and yes, YouTube footage shows Gatting trying the reverse sweep to the off-spinner as well in the highlights.
Of course he is also famously recalled for another dismissal to an Australian spinner – Shane Warne's 'Ball of the Century' in the Old Trafford Test of 1993.
So where does the reverse sweep come from?
Mushtaq Mohammad told The Indian Express newspaper that he invented the shot in 1964, playing it against Fred Titmus. "I realised that the only gap was at third man. My shot was pre-meditated, but it connected and went for four," he said. Some say it was his brother Hanif Mohammad who devised it though. They obviously created it in the garden.
But it was a rarity, something to be treated with suspicion. We live in different times now of course. Google it and reverse sweeps of Rishabh Pant and Yuvraj Singh are celebrated with their own stories and video clips.
It really seemed to take off in the 1990s. Coach Bob Woolmer and captain Dermot Reeve had Warwickshire playing it for fun (I recall it well when they beat Sussex in the thrilling, high-scoring 1993 NatWest final at Lord's).
Enterprising batsmen like Kevin Pietersen were also big fans, using it to stop spinners firing it in at their pads to packed leg-side fields. Now it seems hardly any England Test players do not use it. Wilde wrote: "There were around 30 reverse sweeps played in Test cricket in 2006; by 2018, this figure has increased more than ten-fold."
Joe Root reached his double-century with one against Pakistan at Old Trafford in 2016.
And it is Keaton Jennings' best shot – he played 19 of them en route to his hundred at Galle in the first Test.
Root used it frequently in his century in the second Test at Pallekelle meanwhile, and said: "My point of view was that it is a safer shot than playing a forward defensive. The amount the ball's turning, you're playing with a straight bat, you feel that there's a lot of risk. Attack is the best form of defence on a wicket like that."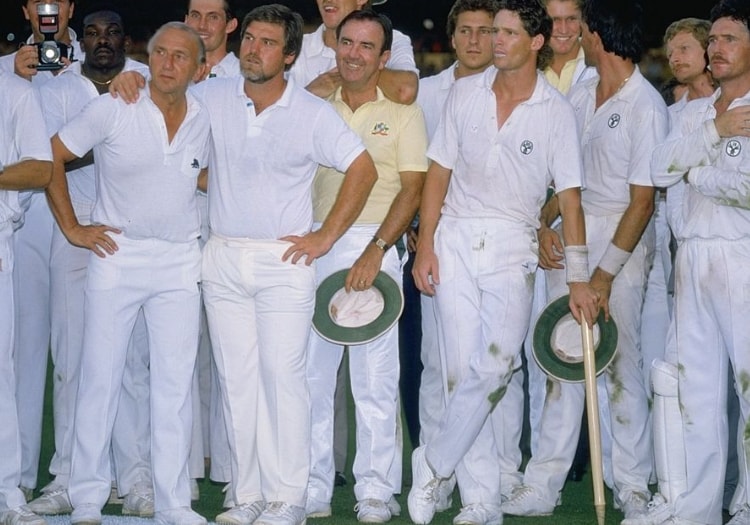 England's players after World Cup final defeat to Australia in 1987
Michael Vaughan wrote in the Telegraph: "I love the reverse sweep and its innovation. It poses a real challenge for the opposition captain and when the reverse sweep is played in front of square for four it is a remarkable cricket shot.
"It nullifies a bowler's best ball. Normally the off-spinner's ball spinning back into the right-hander is a danger delivery when it pitches half a yard outside off stump and is turning sharply. It brings in bowled, lbw and a catch at short-leg."
Alas, it just did not work on that occasion for Gatting, a man who was clearly ahead of his time.
Steve Waugh had an interesting take on it in Out Of My Comfort Zone – An Autobiography.
"From my close vantage point, at backward point, the shot was only a few centimetres from entering legendary status. It was obviously premeditated, because he was in position early and in fact hit it almost perfectly – but he finessed it with not quite enough blade, meaning it caught his own shoulder in the way through and popped straight up for a caught-behind dismissal that both sides knew would be influential.
'Gatt' was like that: a player of enormous talent, an innovative mind and competitive juices, but often with a doomsday cloud hovering above him that seemed to drop bad karma on him from time to time."
Of course Gatting was also the man that led England to the 1986/87 Ashes. There was no doubt that the urn was much more important than the World Cup back then. That is what I – and I am sure many other Englishmen – will choose to remember him for.
Please ensure all fields are completed before submitting your comment!