WORLD CUP MOMENTS - No.36: The death of Bob Woolmer
TOM EDWARDS: The day after the defeat by Ireland in 2007, Woolmer was found dead in his hotel room in Kingston, Jamaica. The cricket world was in shock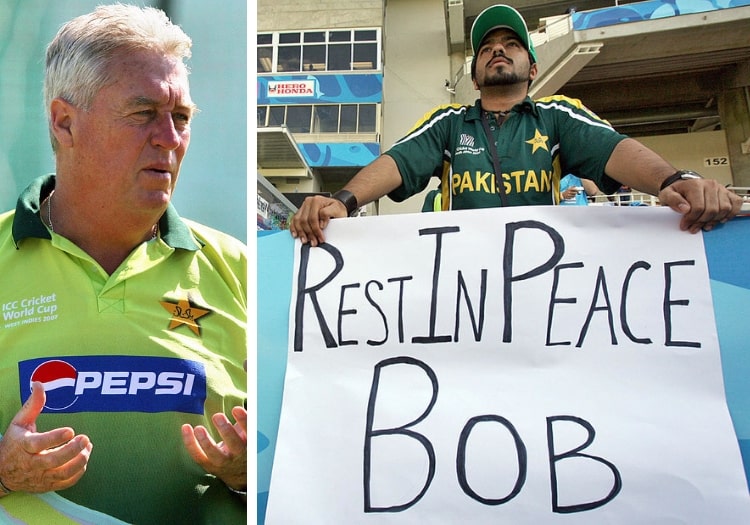 The World Cup is unlikely to see a more unexpected or tragic moment.
Pakistan were drawn in a group at the 2007 World Cup which featured the West Indies, Ireland and Zimbabwe. With players like the great Mohammad Yousuf, the experienced Inzamamm-ul-Haq, and the explosive Shahid Afridi in their ranks, they were expected to qualify comfortably.
Except they didn't.
Their tournament got off to a terrible start. They lost the opening match of the tournament to hosts West Indies, their closest rivals in the group, by 54 runs. Two teams qualified from each group though so there was still hope they had a good chance of qualification.
A catastrophic defeat by minnows Ireland on St Patrick's Day by three wickets under the Duckworth-Lewis Method followed and Pakistan were out of the World Cup, as Ireland had drawn their opening match.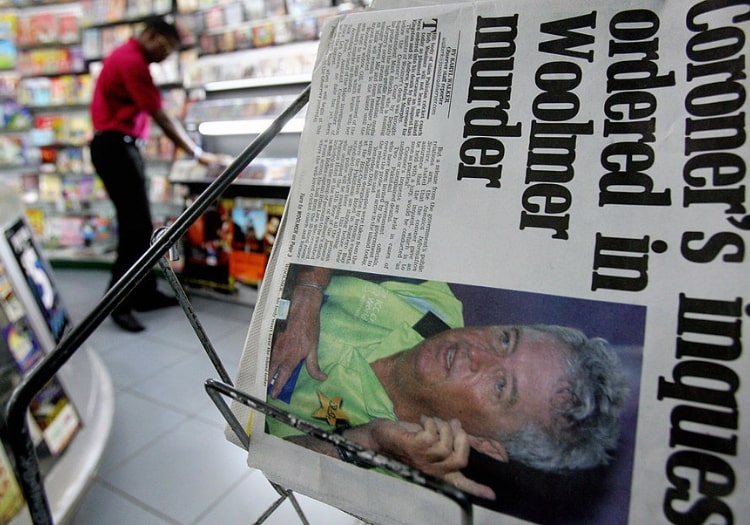 A newspaper headline in the days after Bob Woolmer's death
Effigies of their head coach Bob Woolmer and captain Inzamam were burned in cites back in Pakistan, but this anger soon turned into something else much less violent.
The day after the match Woolmer was found dead in his hotel room in Kingston, Jamaica. The cricket world was in shock.
Woolmer had been a successful allrounder as a player, featuring in 19 Tests for England before becoming one of the most highly-regarded coaches in cricket. He had been Pakistan coach since 2004, and had overseen a revival in their fortunes.
"I remember we all cried on that day and we couldn't control our emotions," said his assistant coach Mushtaq Ahemd. "I think he was the best coach at that time."
His death was deemed suspicious by Jamaica police, and they launched an investigation.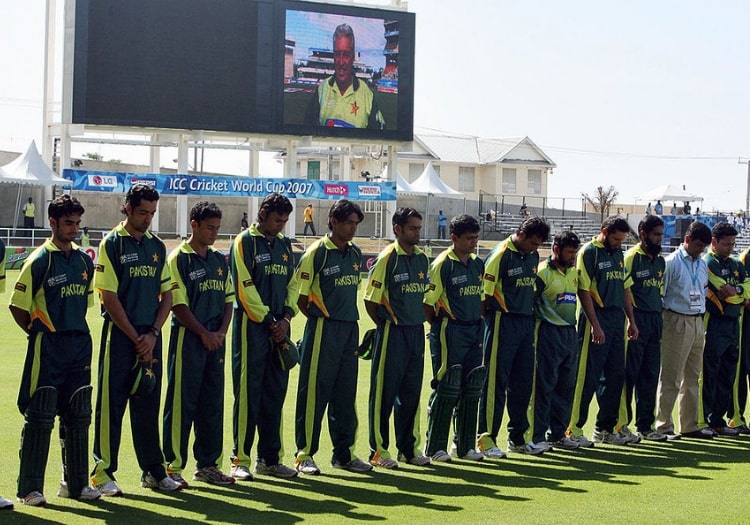 Pakistan's players remember their former coach at the 2007 World Cup
Despite a report from pathologist Ere Seshiaiah which found that Woolmer had been strangled, the investigation concluded that he had died of natural causes. The initial report had been contradicted by three further independent pathologist reports. 
The investigation, however, did not end there. At the inquest into his death in November of that same year, the jury returned an open verdict which found insufficient evidence of either murder or death by natural causes.
At this point, the investigation was closed, but the questions as to what actually happened to Woolmer remain unanswered.
Former international cricketers Clive Rice and Ian Chappell have both suggested in interviews that Woolmer may have been murdered by betting syndicates, but there is yet no concrete evidence to suggest foul play.
The only facts are that cricket tragically lost one of its most innovative thinkers, a wife was left without a husband, and a son was left without a father.
Please ensure all fields are completed before submitting your comment!