WORLD CUP MOMENTS - No.41: Malinga's magic spell
With five wickets to play with and just four runs needed with 5.2 overs remaining in the Super Eights match at Providence, Malinga revved up for a final burst...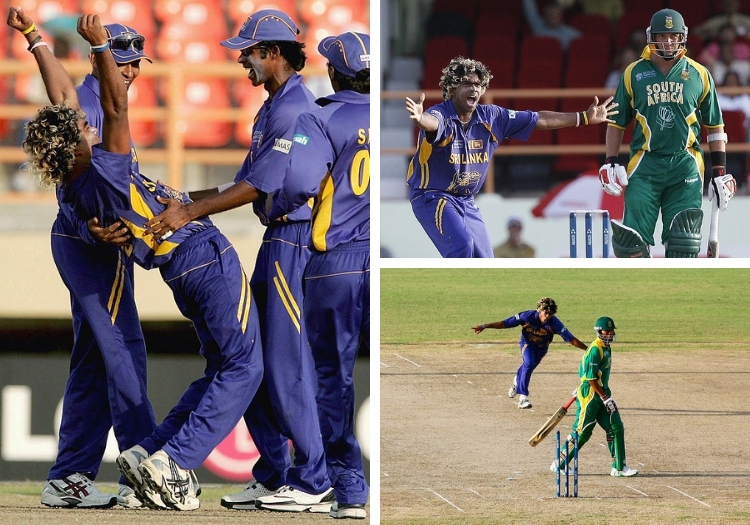 The bouncing lid of bleached-end curls belie the fire and menace inherent in Lasith Malinga's slingshot arm. There is fury within.
The front foot is braced, spine bent like a willow branch, the round bowling arm pointing somewhere towards three o'clock and out pings the white orb at the speed of light. A toe-seeking bullet of alabaster leather that charges batsmen with seeking to get any slither of wood on it while attempting to keep all metatarsals in tact.
With the white-ball in his hands, the Sri Lankan's skills make him a relentless nightmare for batsmen. Malinga's magic against Graeme Smith's South Africa in the 2007 World Cup displayed his artistry at its peak.
With five wickets to play with and South Africa needing just four runs with 5.2 overs remaining in the Super Eights match at Providence, Malinga revved up for a final burst.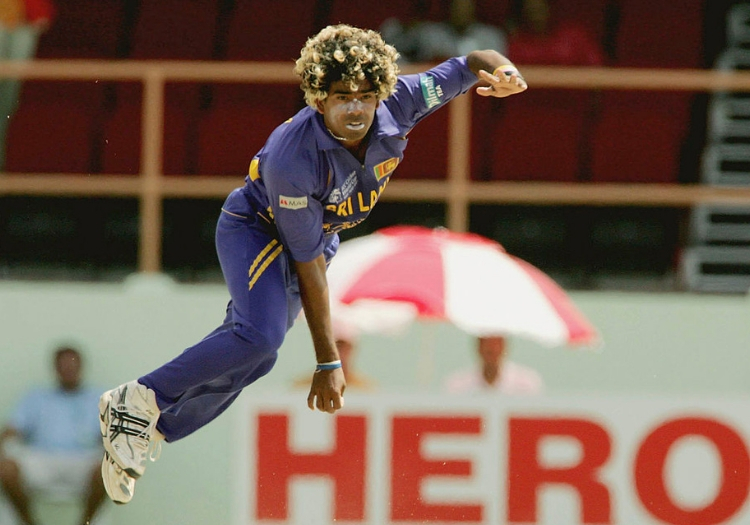 Malinga sails in
With the penultimate delivery of the 45th over, Shaun Pollock was duped by a cunning slower ball that located his leg stump. A bonus wicket, no more, surely?
The following ball is that yorker. One of too high a grade for Andrew Hall who sends it to Upul Tharanga at cover. Two in two, that'll do.
While Lasith gets a breather, Jacques Kallis earns a single off Chaminda Vaas before the bowler responds with five dot balls propelled towards Robin Peterson.
Three needed.
Malinga approaches. Jacques Kallis, the colossus, nestled in on 86, looks to finish things with a drive and nicks through to the great Kumar Sangakkara behind the stumps. Hat-trick. Surely not, South Africa?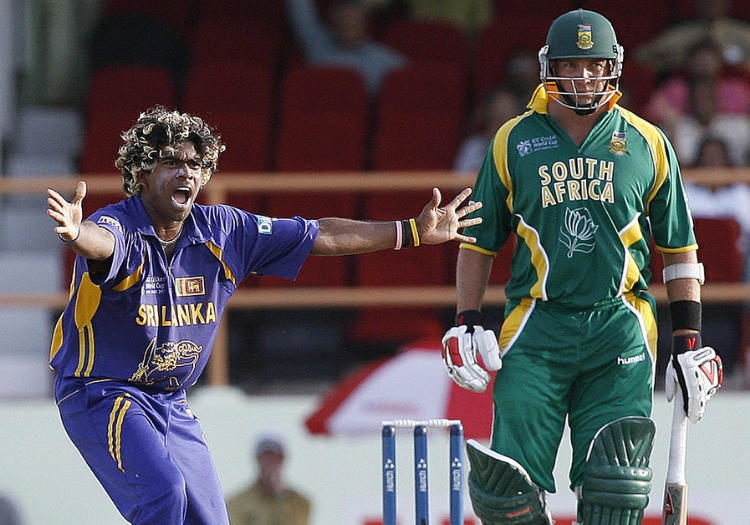 Malinga appeals for the wicket of Jacques Kallis
Next up. What have you got Makhaya Ntini? 
Nothing. Nothing against such swerving ferocity. Rumour has it that Makhaya's middle stump is still cartwheeling to this day.
From there it felt like when, not if. 
Charl Langeveldt by some miracle survived another devastating Malinga yorker that looked destined to end all things.
Langveldt snuck a single two deliveries later and saw off nine in total including a Vaas maiden in the 48th.
Malinga's final six began with a meteor whistling past the outside edge of Peterson's blade. The second delivery of the over disappeared towards the third man boundary and the Proteas, shellshocked, had escaped a humiliating reverse, winning by one wicket with 10 balls remaining.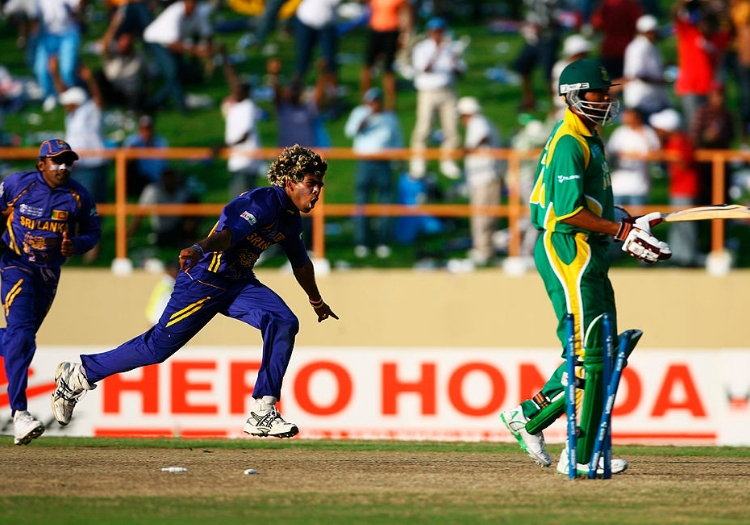 The Sri Lankan celebrates his fourth wicket in four balls
"I think I went from 26 to 40 in those last few overs," said a relieved and wilting Smith.
As for Lasith: "I tried to get five in a row but unfortunately didn't get it," said the Sri Lankan. 
After the day was done, both sides would have their tournaments ended by Ricky Ponting's Australia.
South Africa were brushed aside in the final four while Sri Lanka would fall at the knees of of a blistering Adam Gilchrist century in the final at the Kensington Oval.
Malinga's feat was the first of its kind in one-day internationals and would not be repeated in white-ball cricket until Rashid Khan grabbed four in four in a T20I against Ireland in February 2019.
Please ensure all fields are completed before submitting your comment!