Windrush cricket history to be told
JAMES COYNE: UCL ask for public feedback on project looking at history of black recreational cricket in Britain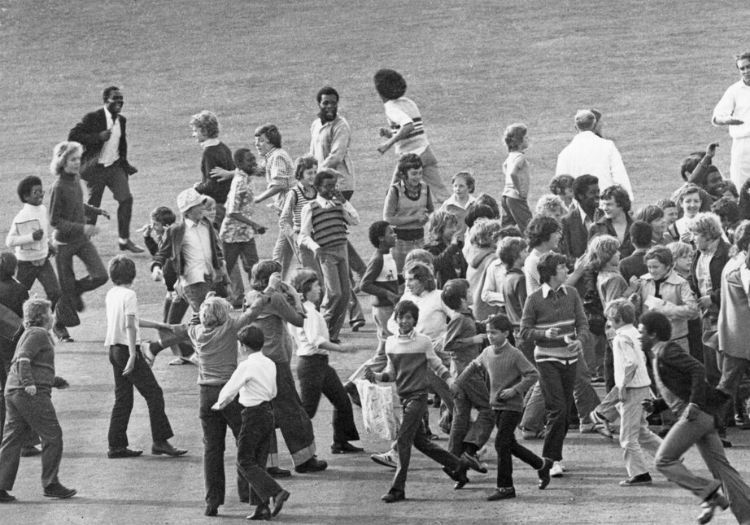 We know so much about West Indies' great post-war sides.
And of the top African-Caribbean players who went onto represent England – the likes of Roland Butcher and Devon Malcolm, up to Chris Jordan and Jofra Archer.
But what about those gleeful fans in the stands? (Until they were driven away by high ticket prices, the end of block-booking and overzealous ground regulations on instruments, food and the like.)
And how much do we genuinely know about the generation of black and mixed-race cricketers who played every weekend in our parks and cricket grounds across Britain? Especially since so many of the clubs they founded have disappeared… or the grounds themselves have disappeared (an estimated 10,000 playing fields were sold off under Conservative rule between 1979 and 1997).
An academic project at University College London, led by Dr Michael Collins, associate professor of modern British history, is hoping to shed some light on this underappreciated corner of British cricket history.
He hopes to commit to print a meaningful social history of the Windrush generation through cricket, provisionally titled Staying at the Crease, which will attempt to answer the eternal question of why, if cricket was so important to so many African-Caribbean people in Britain, has their participation declined so markedly over the last 30 years. The ECB reckon that somewhere between 1 and 1.5 per cent of recreational cricketers in England and Wales are black or mixed-race – which is considerably below their share in the overall population.
The timing is apt, just two years after the shocking Windrush immigration scandal. Hundreds of mainly black Britons, some who had lived and worked in the UK since the 1950s and '60s – before immigration rules were tightened – were threatened with deportation, or, in 83 cases, actually deported wrongly. Some lost their jobs or their homes, or were denied access to medical care.
Some of the affected would have been involved in cricket – like Richard 'Wes' Stewart, the former Middlesex seamer who died last year without an apology or compensation from the Home Office.
"For many West Indian immigrants to Britain, cricket was a bridge across back to the Caribbean," says Collins. "It was part of their Caribbean identity, but it was also very much part of their British identity – and it does seem that many of the Windrush generation and after had a very close feeling of Britishness towards Queen and country, although it does not appear that some recent Home Office officials realised the depth of that connection.
"We feel there's a big part of the story that hasn't been told, and we hope to do that through this oral history, social history project – not by prejudging the outcome ourselves, but by asking the generation of people who were there."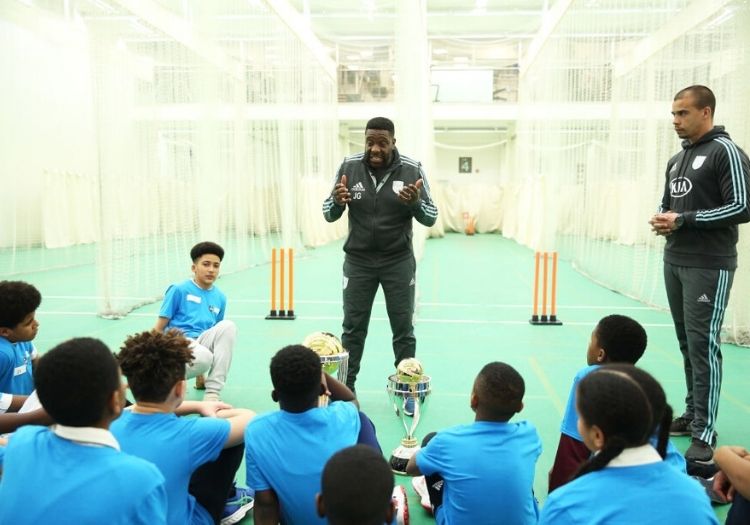 Surrey have launched the ACE Programme aimed at increasing participation among African-Caribbean communities
Collins had hoped to kickstart this process at the annual Hackney Marshes Windrush Cricket Day, but the event was cancelled due to the Covid-19 outbreak. Still, with the lockdown easing, his research is starting in earnest.
And there is an undeniable cultural footprint if you look hard enough for it. The 1986 TV film Playing Away, about the clash between a white Suffolk team and a black side from Brixton, directed by Horace Ové and featuring a young Ross Kemp, Neil Morrissey and Norman Beaton, portrayed this social scene. There was also Wondrous Oblivion (2003), starring Delroy Lindo.
Alex Tudor, the former Surrey and England fast bowler, spoke in Dean Wilson's article in the 2009 Wisden Cricketers' Almanack of his young days playing for Old Castletonians CC. "We'd all get on a big coach and go to a game. The mums would cook up some rice and peas while the dads either played or looked after the rum distribution. It was a social event and you felt part of something. I'm not sure you still have that these days."
And many recreational cricketers will have played with or against or socialised with black British cricketers or cricket clubs – and so plenty of people out there will have testimony of this once-flourishing cricket scene.
West Indian clubs do continue to form part of the cricketing fabric across London and elsewhere – clubs such as Leeds Caribbean, the oldest West Indian club, formed in 1948; Bristol West Indian Phoenix (after a merger); and Luton Caribbean.
However, across the country several traditionally Caribbean cricket clubs have folded or dropped out of league cricket in recent years – like Bedford West Indian or St Albans West Indian in the south-east. In Nottingham, West Indian Cavaliers recently merged with another club and, like many traditional Caribbean clubs across the country, now draws on substantial numbers of South Asian players.
The academic project is a result of UCL's expansion eastwards into the Olympic Park in Stratford, and is supported by Hackney Council. Collins has enlisted two research assistants with St Lucian heritage, Montaz Marche and James Serieux, to help unearth this personal testimony.
If anyone has any personal recollections about British Caribbean cricket, they can email michael.collins@ucl.ac.uk or write to UCL History Reception, Room G04, 24 Gordon Square, London, WC1H 0AG
Please ensure all fields are completed before submitting your comment!