Tom Lammonby: How an Exeter boy became Somerset's main man
NICK HOWSON: The fresh-faced 20-year-old opener has enjoyed a remarkable 2020 but somehow manages to keep his feet firmly on the ground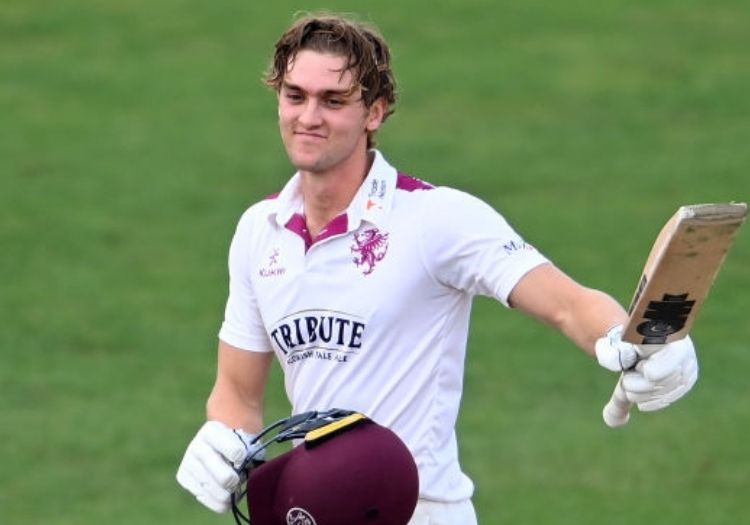 Having been a spectator for two of the most important moments in Somerset's most recent history, Tom Lammonby is looking forward to having the opportunity to take matters into his own hands. The 20-year-old batsman had a watching brief during last season's One-Day Cup final and County Championship decider, unable to influence events.
While the pandemic has caused uncertainty and pain for cricket at all levels, for Lammonby and many others it has presented an opportunity. After a dozen T20 Blast outings last term, another year of white-ball cricket beckoned. The scaled-back 50-over competition seemed perfectly suited to developing Lammonby's already highly attuned skills.
Instead, a delayed and condensed red-ball schedule has seen Somerset roll the dice on another exciting youngster in the four-day game. One of six players to feature in all five group matches, Lammonby made his first-class against Glamorgan in the season opener and hasn't looked back.
"I'm not one for writing things down or setting milestones," said the Devon-born left-hander. "I honestly didn't think I'd be playing much first-class cricket, maybe a couple of games. But to be able to make my first-class debut was a special feeling.
"Jason (Kerr, Somerset head coach) came up to me the day before and told me I was opening the batting. I didn't think about it too much until the morning and then there were a few nerves going around.
"Without the crowd, it was a different atmosphere. It was odd not having them there. I slept alright, quite nice actually. No problems on that front.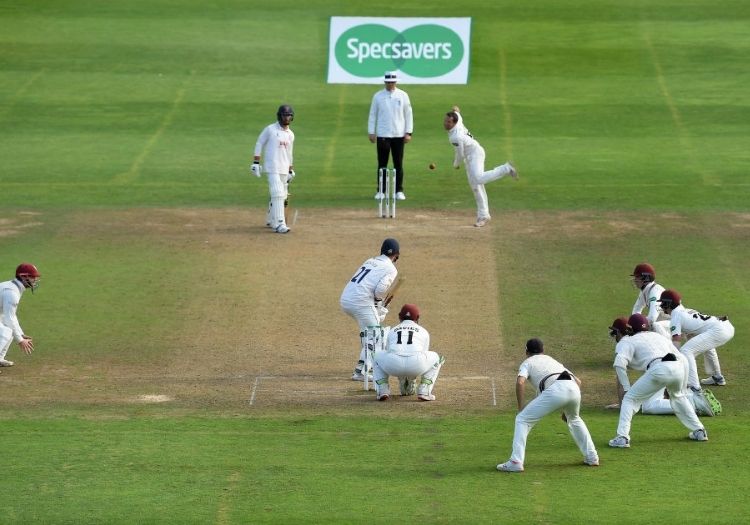 Somerset and Essex meet again a year on from last season's County Championship decider
"The parents were quite proud. It was a reward for all the hard work they've put in while I was a child, taking me from ground to ground at the weekend. They were very happy and enjoyed it as well."
As inductions into life in first-class cricket go, Lammonby could hardly have wished for a better start. His 349 runs across nine group innings included two centuries and one of the outstanding individual performances of the summer against Worcestershire, to send Somerset marching to Lord's to face Essex in the week's Bob Willis Trophy final.
In a winner-takes-all clash at New Road, Somerset only led by 133 when they lost their sixth second innings wicket as Brett D'Oliveira bowled Craig Overton. Lammonby had held firm as the wickets fell around him, reaching 45 off 124 balls, but soon had to adapt to a critical situation. 
Morphing seamlessly between defensive stubbornness and attacking class, he scored 62 off his next 96 deliveries. Partnerships with Lewis Gregory (39), Josh Davey (55), and Jack Leach (14) transformed a position of fragility into one of strength. Lammonby became the youngster Somerset player in first-class history to carry his bat, registering an unbeaten 107 in an innings where the next highest score was 21. It was a remarkable knock.
The eventual target of 245 proved too much for Worcestershire and a trip to the home of cricket was secured. "Looking back it was probably one of the best innings of my life," he admitted. "When you're out there in the middle you're taking it 10 runs at a time. I remember feeling quite nervous when we lost Tom Abell from the first ball of the morning. It was tricky that morning against the excellent bowlers Worcestershire have. I tried to treat it like another game and bat with my partner. 
"I'm not known as a boy who hits it very hard. It just came from spending time in the middle and getting used to the wicket. I had to wait for a loose ball or one which I thought I could hit. There was a lot of patience involved. When Josh Davey came in he rotated the strike a bit more and make it harder for the bowlers to stick to a plan. He really helped me and we pushed on in that final session.
"It gave me a bit more confidence, especially after the Gloucestershire innings (101 not out). To back that up at Worcester gave me a bit more confidence. But it doesn't affect my mindset and how I go into the Essex game. It is another game and I'm just going to try and enjoy it."
Though admirable to try to treat this week's clash with the reigning County Championship holders is just another game, the reality is this will be the biggest challenge by a significant margin of Lammonby's professional career. Headlining the best long-form team in the country for the past four years are the two most potent bowlers in English domestic first-class cricket right now, in Simon Harmer and Jamie Porter.
"I am excited about it," Lammonby gleams. "To be in a position where you're playing against two of the best bowlers in domestic and world cricket is an exciting prospect. You always want to play against the best players and test yourself. That's the thing I'll be looking forward to and hopefully enjoy the challenge. As long as we do the things that we do well we'll be in good stead."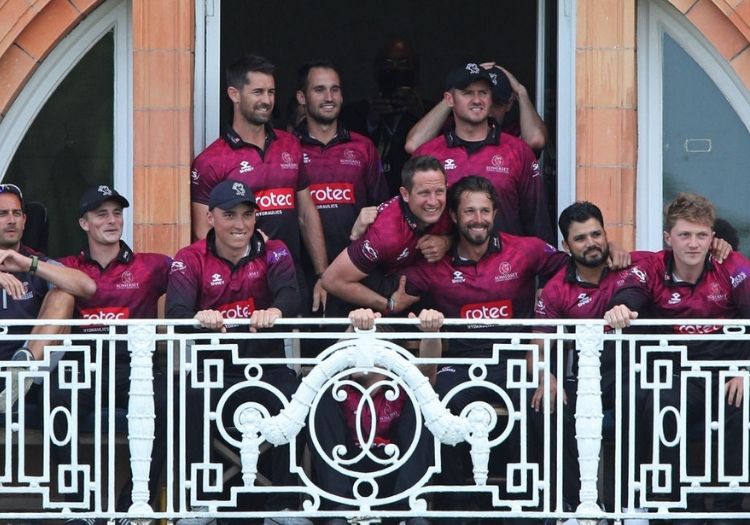 Tom Lammonby had a watching brief on his last and only visit to Lord's
It is exactly 12 months since the frustrating and truncated title-decider at Taunton at the end of last term. Rain fell in bucketloads, Somerset knowingly prepared a pitch which was deemed to be "poor" by the ECB and Essex wriggled away to capture their second title in three years.
Six of that side are involved this week. Lammonby might be a relatively new face in the dressing room, but he can sense the desire to make up for last year's near-miss and present a silver lining to their failure to win the County Championship.
"It is not the County Championship," he added. "That is what we've been searching for over the last couple of years. Finishing second a number of times (five). It is a rematch of the final game of the season last year. I was watching as a supporter that day and it was so well contested. Hopefully, we'll get a chance to get back at them and win this time.
"The rain spoiled our party that week. Declaring when we were 62 ahead showed proper guts and bravery from the lads. It was something we had to do, not something we wanted to do. Second isn't ideal. Because it has eluded us for so long, it would be nice to have got that first one under our belt but it wasn't to be. I don't think there were too many sad faces, they were obviously disappointed and we couldn't give anymore so there was a sense of pride in giving everything yet for no reward.
"I don't think there are scars or regrets from that day. At the end of the day, the weather got the better of us, and the way Essex played that year they just outdid us. All the lads looked to palm that away and use it as motivation to try and get the win over them this time and in years to come."
While the Bob Willis Trophy doesn't possess the tradition or grandeur of the County Championship - its association with the current circumstances will make it a unique and special achievement either way - a meeting between the two outstanding red-ball teams in the country is an opportunity to lay down a marker ahead of a more complete 2021 season, as much as it is a chance to fill the trophy cabinet. Lammonby feels it could kick-start an era of success.
"Obviously it is the closest thing to the County Championship," Lammonby outlined. "It will hopefully give supporters an idea of what is to come over the next couple of years. Looking at our squad it is so young hopefully that means the next five-10 years we can be one of the strongest teams in the competition. 
"The supporters would love us to win the trophy and bring it back to Taunton. It would be fair recognition of the efforts the lads have put in this year. It means a great amount to us as players and hopefully, we can go out and perform over those five days.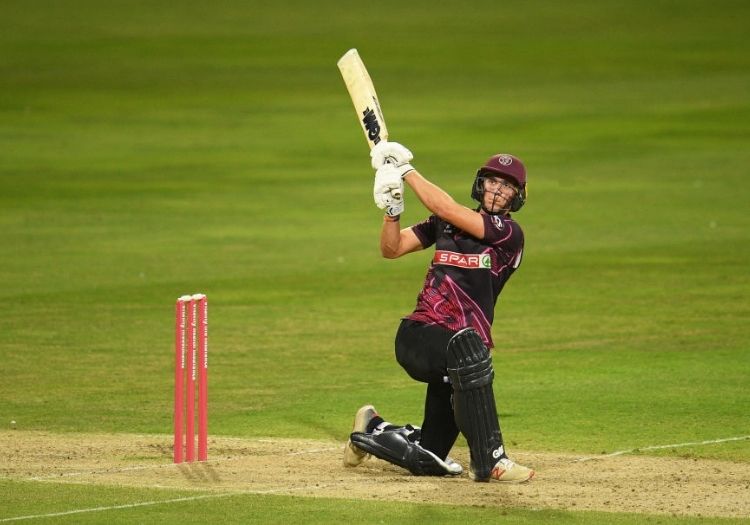 The Exeter boy has also enjoyed a fine campaign in the T20 Blast
"If you look at some of the players that have played for this club over 30-40 years: (Marcus) Trescothick, (James) Hildreth, (Sir Ian) Botham, (Sir) Viv Richards it surprises you that we haven't won a County Championship. We hear a lot about it around here as we've come close a number of times. Hopefully, we can change that this year. It'll bode well for the next 5-10 years and we can really cement our name in Somerset history."
Lammonby will undoubtedly allow himself to think back to his formative years at Exeter CC, during the match. It was at The County Ground - which he describes visiting for the first time aged "zero" - where while watching dad Glenn his fondness for the sport grew.
"He gave me that love for cricket," Lammonby said of his father. "I used to watch him every Saturday. I got the love off him. He was always keen on the idea that you were your own player. And you shouldn't try to emulate anyone else. He gave me that freedom to work it out myself. He helped me become a cricketer.
"Cricket was always No.1 by far. I'd cancel anything else to play. Squash was probably my second biggest sport, I played a lot of that. Rugby, hockey everything really. I did all the winter sports and then the summer was reserved for cricket.
"I've spent 80-90 per cent of my time at Exeter. It's where I've spent most of my time. I could walk down, watch the game on Saturday and play Sunday."
The saying goes that individuals are born to play cricket. As it turns out, Lammonby has been playing ever since he was born.
For unrivalled coverage of the county season, subscribe to The Cricketer and receive 3 issues for £5
Please ensure all fields are completed before submitting your comment!