The key to leadership
Former England cricketer turned sports psychologist Jeremy Snape considers what it takes to be a leader, in sport and in life
Leadership has become increasingly important in all aspects of life, stretching beyond the sports field.
We all look to leaders for guidance and support, whether it be at work or when considering where to bowl after being hit for consecutive boundaries.
And at times over the past couple of years, life has been tough but surrounding ourselves with good leaders can put you back on track, with tangible goals that provide fulfilment in life and in sport.
Former England cricket Jeremy Snape is an expert on personal development. Since retiring from playing, Snape has completed a Master's degree in Sports Psychology and founded Sporting Edge, a leadership development consultancy which translates the Winning Mindset from sport in global businesses. He also records his podcast Inside the Mind of Champions and has interviewed star names such as Sir Viv Richards, Eddie Jones, Gareth Southgate and Boris Becker.
Snape knows the importance of leadership, and in particular how sporting leadership can transcend the game.
"I did my Master's thesis on Martin Johnson and Nasser Hussain called The Tale of Two Captains," Snape tells The Cricketer.
Both were England captains, with Johnson captaining the 2003 World Cup-winning England rugby side, while Hussain needs no further introduction to readers of this publication.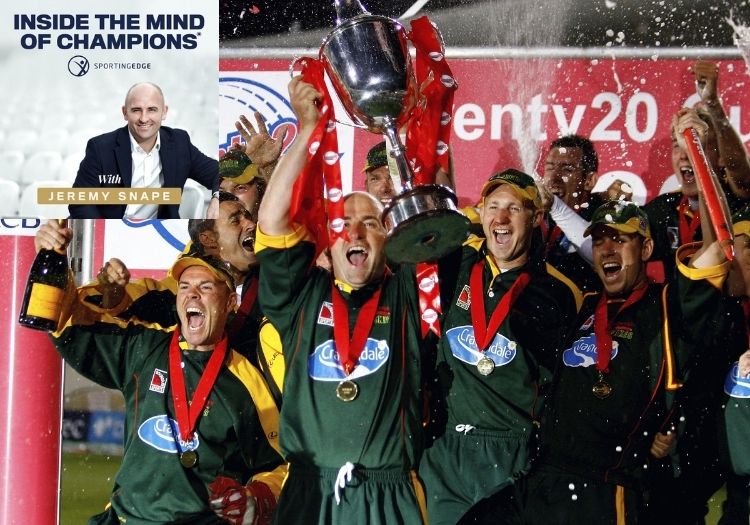 Snape has moved from winning trophies to producing chart-topping podcasts
"They were surprisingly different," Snape explains. "These were two leaders who were incredibly successful. But Johnson never really wanted to be captain, but his character meant he'd run through a brick wall and then others would follow.
"A perk of being England rugby captain is running out first at Twickenham but he would have preferred to run out last. He was very understated, and didn't see himself as that leadership figure but it came very naturally to him.
"Hussain, on the other hand, was much more statesman-like as a leader. During the Zimbabwe situation at the 2003 World Cup he was almost a politician deciding whether England should play amid security concerns.
"He was more formal, referring to players by surnames whereas Johnson would call people by their nicknames."
These two captains adopted different styles yet both were successful, showing there is no right or wrong way to lead people. But what is important is the awareness of emotion and knowing how to get the best out of your team.
"I don't think there is one way of doing it, but the key is self-awareness and understanding what style of leadership you want. We've got a great interview in the Sporting Edge video library with ex-footballer Frank Lampard talking about two of his previous managers at Chelsea, Carlo Ancelotti and Jose Mourinho.
"Very successful managers with different styles of leadership. Lampard found great benefit in both of them. Ancelotti he saw as more of a father figure, very warm, while Mourinho showed intensity, focus, analysis and preparation. Mourinho had that mercurial aura about him which deflected pressure away from the team.
"I also interviewed Kate Richardson-Walsh, the former Team GB women's hockey captain, and she said she'd learnt to be authentic after trying to copy an inspirational speech another captain gave. You can't put on an act, it's about understanding your natural style and enhancing it."
Snape can speak on the topic of leadership from experience, having captained Leicestershire to titles and helped develop a golden generation of talent coming through the county such as Stuart Broad, James Taylor and Harry Gurney.
He reflects on his own leadership style.
"I had a pretty good instinct for the game and I think I was good with people. Though I possibly lacked some courage and conviction in my decision-making. So as a result I tended to be a very inclusive leader. I would be canvassing opinion a lot to get a sense of where the players were and from that data I'd draw out of the team I made my decision.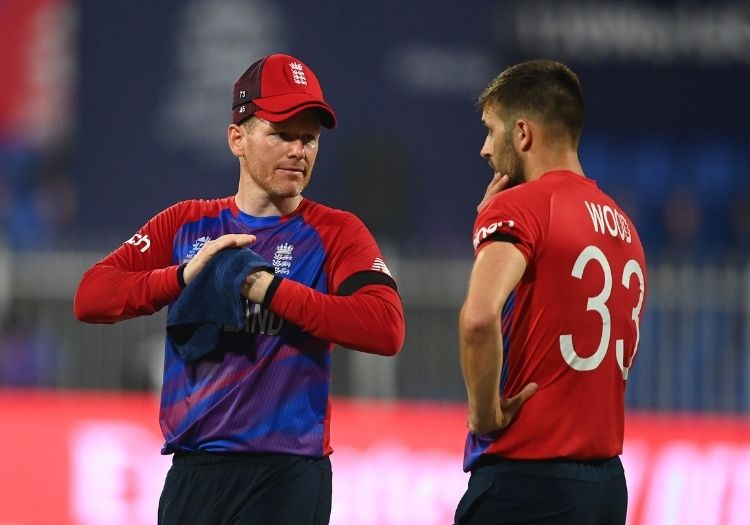 "I think Morgan is a fantastic leader"
"Alternatively, you get some leaders who just know exactly what they are going to do, and say 'don't worry, I've got it, we're going this way'."
Of course, ability goes a long way to back up the credentials of a captain. Snape describes people growing up in their formative years who have social influence and ability as having "gravitas" and "the ability to influence others so they move into leadership positions and then it becomes a self-fulfilling prophecy that they now have leadership expertise and are perceived as such."
However, leadership doesn't have to come from being extroverted according to Snape: "I really like the idea that certainly at younger age groups you rotate the captaincy and give everyone opportunities. You may be surprised at the way more introverted people take up these opportunities and do really well with them."
But leadership doesn't just come from the captain. "If you look back at the England rugby and cricket teams that won World Cups they have had five or six really senior players in the group. Cricket had Jos Buttler, Ben Stokes, Joe Root, while rugby had Matt Dawson, Will Greenwood, Jonny Wilkinson. In both examples they back up the captain, and in cricket's case I think Morgan is a fantastic leader.
"His ability to stay calm is outstanding. We need to feel the passion and fire burning within the leader but if they are constantly simmering to a point where you can feel the ambition yet there is a calmness. The last thing you want is somebody who is emotionally volatile, when you win they are the best person in the world, but when you lose they go quiet and give off a powerful silent aura of negativity.
"The best leaders have a degree of consistency about them, focussing on what the team can realistically execute on that day. They focus on being the best they can be rather than winning or losing.
"The title of leader or captain is a really interesting one. Although Morgan is the respected leader on the field, during that Super Over there's only one leader and that's the bowler. So what we all need is a captain who can instil confidence, clarity and calmness in everybody when it is their time to shine, whether as a batsman, bowler or fielder.
"If the leader empowers you to deliver your best at the right time then that's a really special place for a team to be."
Leadership happens on and off the field, a good lesson for life as Snape highlights the importance of social leadership.
"Leadership is a 24/7 activity and the best leaders have that personal awareness of their own strengths but also a social awareness of the group, understanding what needs to be done at a particular time to change the dynamic or bring people closer together and in turn more focussed on the job.
"It's this ability to find the right approach each day, under pressure that makes leadership such a fascinating topic".
Hear more of Snape's insights by attending The Cricketer's next webinar The Winning Mindset: Leadership. You can also listen to Sporting Edge's podcast here
Please ensure all fields are completed before submitting your comment!