THE GOOGLY: Can bouncers survive in modern society?
HUW TURBERVILL: Steve Smith was dealt a terrible blow by Jofra Archer, but bowlers are no longer allowed to say they enjoy hurting batsmen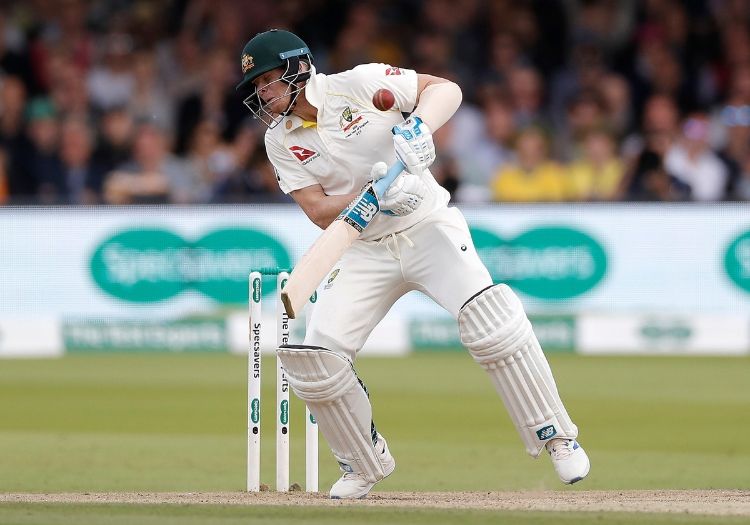 "I'd rather see a batsman's blood on the pitch than his stumps lying on the ground".
So much has changed since Jeff Thomson reportedly uttered that immortal line – although he denies it – ahead of the 1974/75 Ashes series.
Society has evolved immeasurably in the last half-century; and after Phil Hughes' terrible death in 2014, machismo statements like that would be leapt upon now by a million howls of outrage on social media.
Yet there is an oxymoron in play here.
As Jofra Archer's fearsome spell at Lord's demonstrated, while fast bowlers are not allowed to say they want to hurt, or even enjoy hurting, batsmen nowadays, they are still bowling the same deadly deliveries. Pat Cummins has certainly sent down his fair share in this Ashes series, and Steve Smith, Jos Buttler, Ben Stokes, Marnus Labuschagne and Matthew Wade have been whacked on the lid.
The most disturbing incident was Jofra Archer to Smith.
Of course no one is suggesting Archer enjoyed hitting or even wanted to hit Smith. To see the ball rush on to him, to witness his neck jolt backwards, to watch him crash to the ground and twitch in shock, to relive those fretful moments immediately afterwards, was horrendous (reminiscent of Brett Lee hitting Alex Tudor at Perth in 1998/99). 
And there are other valid reasons why a bowler bowls a bouncer – to have a batsman caught, to put them on the back foot and then trap him with a full-pitched ball, and so on.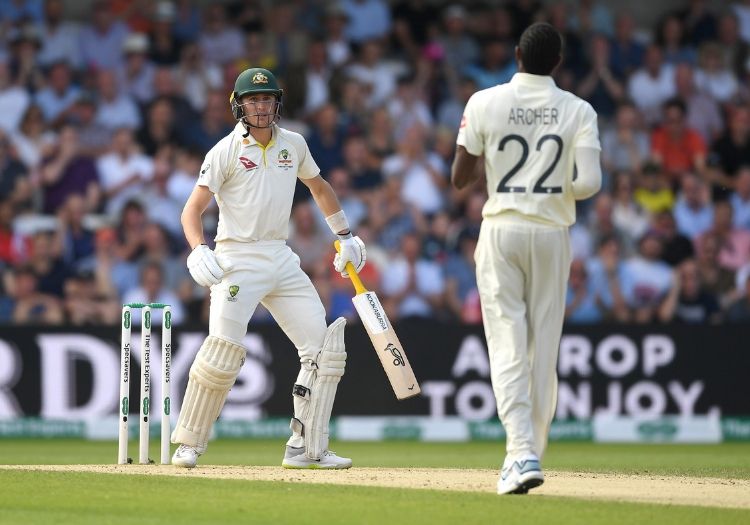 Marnus Labuschagne was hit on the head by Jofra Archer at Lord's and Headingley
It was also an appalling shame that Smith missed the third Test at Headingley. England fans would rather their side beat a full-strength Australia.
There were suggestions that Archer did not show sufficient sympathy at Lord's – spearheaded by former Pakistan paceman Shoaib Akhtar.
Observers on social media are desperate to take offence when none was intended, to spot scandal where none has occurred... and Archer went up in front of the TV cameras the next day to show his concern.
Yet the fact of the matter is that if fast bowlers hurl short-pitched deliveries at 90mph-plus in the direction of batsmen, they are occasionally going to get hit (hence Jason Roy – from Marcus Trescothick's 'dogthrower' no less! – and Labuschagne's mishaps in the Headingley nets); just as running across the M25 is going to result in fatalities.
In this day and age where healthy and safety reigns, where overt aggression is frowned upon, can fast, short-pitched bowling survive?
The majority of diehard cricket fans (perhaps those who count it as their No.1 sport – me included) would vehemently oppose any efforts to make the game safer (softer?).
When Hughes died, the Telegraph's Oliver Brown – a gifted multi-sports reporter – wrote that it was time to outlaw the bouncer. The overwhelming response from readers was defiant opposition.
In the days after Lord's we have had the suggestion that bouncers should be banned to tail-enders, revisiting the gentlemen's agreement that held sway in the 1970s.
Cricket reporter Chris Stocks suggested on Twitter that "there is an argument for not taking the new ball for health and safety reasons" (presumably because the tail would be in by then).
We have also had people (casual cricket fans perhaps?) argue that a softer ball should be used.
It is all a far cry from the 1970s and 80s, when pugnacious pacemen ruled in the domestic and international game.
"The past is a foreign country, they do things differently there," wrote LP Hartley.
Fast bowlers seemed to have less compunction about hitting people back then. There was no Twitter to try them I guess.
Vic Marks' new book, Original Spin, describes the pre-helmet days: facing Lancashire's West Indian speedster Colin Croft at Southport, which had a ridge on a length. "Croft somehow seemed more indifferent about hitting batsmen than any of his contemporaries."
By all accounts Sylvester Clarke didn't mind much either.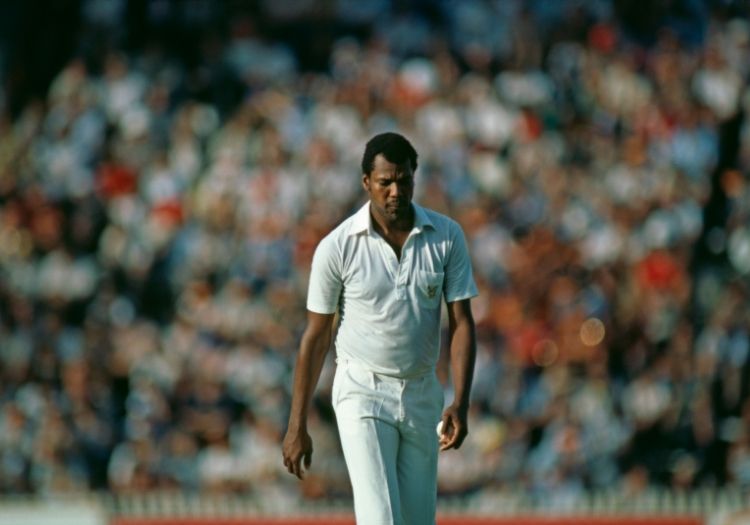 Colin Croft was known for his unsympathetic bouncers
When India's Nari Contractor was hit on the head by Charlie Griffith at Barbados in 1962, he nearly died, and his career was over. Terribly sad, but it was accepted as part and parcel of the game.
Helmets have improved safety, but as the Smith incident showed, accidents still happen (although he has eschewed the extra flap that has been added in the helmet since the Hughes tragedy).
As most witnesses observed, the Saturday afternoon passage of play at Lord's was a thrilling example of Test cricket at its finest.
A raw Test rookie brimming with talent, natural speed and points to prove, causing problems for a brilliant batsman – one of the greatest to ever live – at the height of his powers, in magnificent form.
One wonders how long such duels will be compatible with the sensibilities of modern society though.
Maybe it does say something about people who enjoy it: craving that sense of violence and threat of danger, there also in rugby and Formula One.
Look at The Hundred, for instance.
The ECB believe this version of the game will be simpler and more family-friendly. It will be boiled down basically to two factors – runs needed, balls remaining. There was also talk of abolishing lbws. Members of Mumsnet were consulted.
If this format becomes prevalent, do you really think bouncers, hooking and head injuries can play a part in that kind of future?   
Please ensure all fields are completed before submitting your comment!