Steve Waugh to mentor Australia in England
The former Test skipper, who is the last Australian captain to triumph in an away Ashes series, will take up the role as mentor for the duration of the tour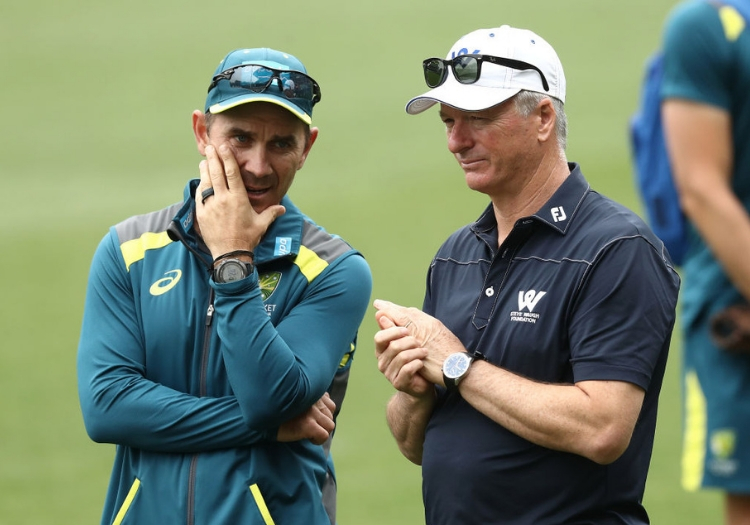 Eight-time Ashes winner Steve Waugh will be lending his experience to the current squad this summer as Australia go in search of their first victory on English turf since 2001.
Waugh, who is the last Australian captain to triumph in an away Ashes series, will take up the role as mentor for the duration of the tour.
Current Test skipper Tim Paine told Nine News that he and coach Justin Langer are keen to have "past legends" around the team.
"I know it is something that 'JL' [Justin Langer] and myself have been quite big on, that is to try and get some of our past legends in and around the team."
"During the World Cup as well, we have had Ricky [Ponting], and now with the Test series we are very fortunate to have Steve Waugh who is, obviously, a legend and is going to be great service for myself as a leader and captain.
"I think to have someone like him around during a Test series is going to be great for our whole group."
Waugh, who scored 10,927 Test runs for Australia in a career spanning 19 years, will join up with the squad on August 1.
Paine believes that the 54-year-old will add value in helping the side to deal with the level of pressure and scrutiny that comes with a high-profile series.
"I know I will be trying to bounce off him as much as I can," he said. "Coming to England at times, particularly with the pressure and scrutiny that is around the team at the moment, I think he is someone who is regarded for handling that sort of stuff really well.
"For guys like myself and [Steve] Smith and [David] Warner who are quite experienced, it will be great. It's also going to be great for some of our younger players as well."
Please ensure all fields are completed before submitting your comment!