Sir Alastair Cook expects South Africa-England series to be abandoned: "It is pretty much impossible"
The three ODI matches are in serious doubt after two members of the touring party returned unconfirmed positives for Covid-19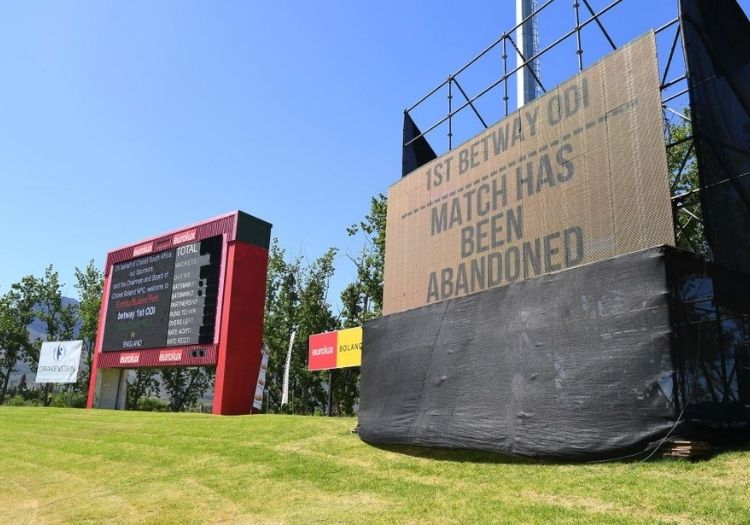 Former England captain Sir Alastair Cook expects the one-day international series against South Africa is be cancelled after a further outbreak of Covid-19 cases.
Two members of the touring party returned "unconfirmed positives" from a precautionary round of tests, leading to all staff being placed in self-isolation and the first ODI being cancelled.
A fresh batch of tests came after two members of the staff working at the hotel where being squads are staying tested positive for coronavirus.
The ECB are waiting for the positive tests to be independently ratified before deciding on their next move. The remaining matches of the tour, day-night matches scheduled for December 7 and 9 in Cape Town, will go ahead subject to those results.
But Cook, who played 161 Tests, 92 ODIs and four T20s for England, does not expect those games to go ahead.
"I would be very surprised if this series continued," he told BBC Radio Five Live. "I think that is pretty much impossible. I think they'll be trying to get their flight home."
The first ODI was postponed on Friday (December 5) after a third South Africa played tested positive for Covid-19.
However, when the rest of the squad came through another round of testing the series looked set to begin.
England players have spent much of the second half of the year in bio-secure bubbles, with many questioning the demands placed upon them. Overseas series against Sri Lanka and India are scheduled for the New Year and Cook expects protocols to become stricter.
He added: "If they do go to Sri Lanka, the India series will be worth far more, the bubbles will likely be even tighter.
"There will be no stone unturned and probably be as it was in the English summer when it was as strict as anything. That'll have to be the process to get it.
"Will the players want to go to Sri Lanka? Another outbreak would mean doing all the hard work, going out there, and still not playing anyway if one Covid breach brings the whole thing down.
"That will be another question. Is it worth waiting for the vaccine when things can hopefully get back to normal? The amount of money being spent on getting the guys over there, chartered flights, hotels, and no crowds. That'll be the question a lot of the boards will be asking."
Gift a subscription to The Cricketer this Christmas and choose your free gift (a £20 John Lewis gift card or copy of Bob Willis: A Cricketer & A Gentleman). Subscribe here
Please ensure all fields are completed before submitting your comment!