An unsatisfactory end and a trick missed
SIMON HUGHES: It was like coming to a concert and just hearing the orchestra tuning up and the pianist play a few scales as England and New Zealand played out a dull final day at Lord's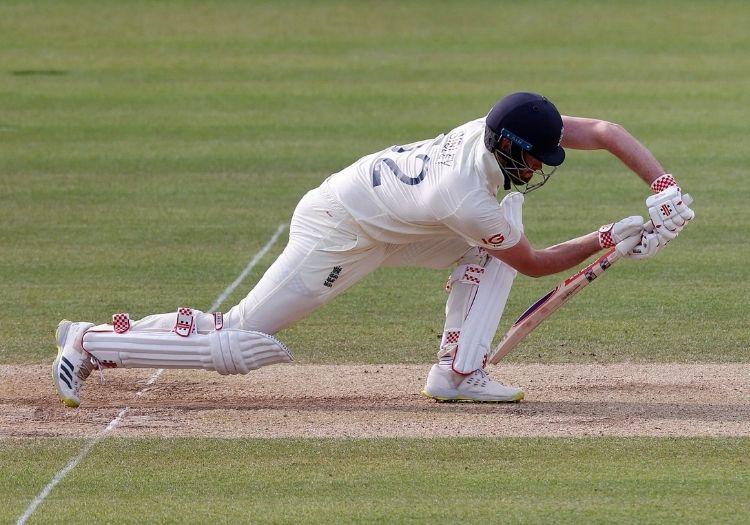 New Zealand were the inspiration behind England's reinvention in one-day cricket. Their innovative, enterprising, fearless approach was the blueprint that England adopted from 2015 onwards to enable them to win the 2019 World Cup.
Kane Williamson gave England the chance to rejuvenate their Test team at Lord's yesterday after their difficulties in India. They threw down the gauntlet with an imaginative declaration. But England steadfastly refused to pick it up.
It was a poor response by England. They have learnt nothing from their 70 overs of batting bar that Dominic Sibley has excellent concentration and a limited number of strokes, and we already knew that. What we really wanted to know was how this relatively inexperienced batting order would respond to chasing a tricky but far from impossible target, how they would deal with the pressure of a run chase on a fourth day pitch, or if that didn't work, how equipped they would be to shut up shop and deny the opposition victory.
Instead, they had a glorified net. There was no pressure at all. It was not a contest. The first Test back at Lord's for two years and the return of crowds should have been a celebration of cricket and the emerging out of lockdown. Instead, 7,000 paying spectators were forced to endure a stalemate and many left early for better entertainment down the pub.
True, England had several senior players missing and a couple of inexperienced batsmen who had been out for a duck in the first innings. But it wouldn't have taken much to show some initiative; the pitch was still decent and the required run-rate was only 3.64.
A bit of purpose – looking for singles, being proactive at the crease – would have shown intent and created some momentum. And when bowlers are put under pressure, they might serve up some more hittable deliveries.
There were no World Test Championship points riding on this match. New Zealand's unexpectedly premature declaration was designed to encourage England to be positive. They had been granted a mulligan (effectively a free hit in golf). There was nothing to lose by having a go. But England shunned the opportunity.
Talented young players like Zak Crawley, Ollie Pope and Dan Lawrence need the enticement of such situations to experience pressure and develop their games and discover if they have what it takes for the challenges ahead. Instead, the afternoon was merely a demonstration of how to block inoffensive deliveries. The spectators became understandably frustrated. It was like coming to a concert and just hearing the orchestra tuning up and the pianist play a few scales. Negative cricket is worse than no cricket at all.
Just think, if England had played purposefully, and initiated an entertaining run-chase, even one that was not successful, it would have brightened everybody's mood and been something else to talk about other than Ollie Robinson's Twitter indiscretions when he was an 18-year-old trying his luck on the county second XI circuit.
Please ensure all fields are completed before submitting your comment!