The curious case of the Qatar T10 League...unusual team names and an absence of rumoured big stars
Ahead of the start of the Qatar T10 League, NICK FRIEND analyses the latest franchise competition to join the circuit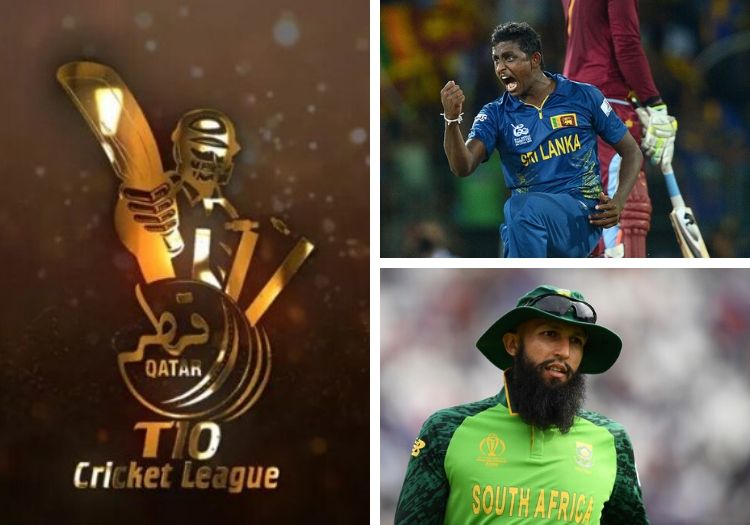 On Saturday, Pearl Gladiators will face Flying Oryx at Doha's West End Park International Cricket Stadium. The game will mark the opening of the latest country to venture into the curious world of franchise cricket.
Joining Oryx – a large species of antelope – and Gladiators in the Qatar T10 League are Heat Stormers, Swift Gallopers, Falcon Hunters and Desert Riders. None carry any geographical significance.
"Qatar is proud to have been assigned this league by ICC," insisted Youssef J Al Kuwari, president of the Qatar Cricket Association, after the game's global governing body ratified the competition. "This will take our country to an international sports arena."
Sajjad Chaudhry, chief executive of International Pro Event – the company running the competition, added: "We planned and executed everything within 20 days. This year, we're treating it as the stepping stone.
"There have been many challenges, but we worked our way through. In near future, the world will see and admire our cricket hosting capabilities."
It has certainly begun in intriguing fashion; Shahid Afridi was named a brand ambassador for the tournament but does not feature on any of the six squad lists, while there were reports that Yuvraj Singh and Mohammed Hafeez would be involved. Neither, like Afridi, appear to be taking part. Squads were only announced on Tuesday, four days before the first game of the tournament.
Last month saw the Abu Dhabi T10 League, now in its third year, having taken place beforehand in Sharjah. At various points – fitted around international schedules and the overlapping Mzansi Super League, it included several star names: Andre Russell, Eoin Morgan, Chris Lynn and Lasith Malinga among others.
In its inaugural year back in 2017, Shoaib Malik, Kieron Pollard and Dwayne Bravo were among its participants. It has become a semi-established brand; players have spoken about its impact on T20 cricket and the difficulty for spinners, who are consigned to bowling the death overs almost by default.
Yet, a scan of the squad lists ahead of the Qatar equivalent tells a different story. Hashim Amla appears as a rare outlier, with Sussex's Luke Wright and Somerset captain Tom Abell the only Englishmen involved. Ajantha Mendis, who announced his retirement from all cricket in August, is reappearing for the 10-day event.
It is an interesting list – a somewhat motley crew, some of whom have courted their fair share of controversy. Shahadat Hossain, the former Bangladesh seamer currently serving a five-year ban handed down by the Bangladesh Cricket Board for assaulting a teammate during a game last month, will represent Desert Riders.
Aftab Alam, the Afghanistan bowler who was sent home early from the summer's World Cup for breaching his cricket board's code of conduct, was drafted by Flying Oryx. He is midway through a yearlong suspension from domestic and international cricket.
Mohammad Shahzad, his former teammate and Afghanistan's record run-scorer, will play for Heat Stormers; he has been banned indefinitely by the ACB, having also violated their regulations.
Former Pakistan captain Salman Butt and Sharjeel Khan, both of whom have served well-documented bans for spot-fixing, are two more taking part.
Meanwhile, Danza Hyatt, who played his last first-class game in 2013, is one of six West Indians selected. Oshane Thomas, the tearaway fast bowler, has also been picked up.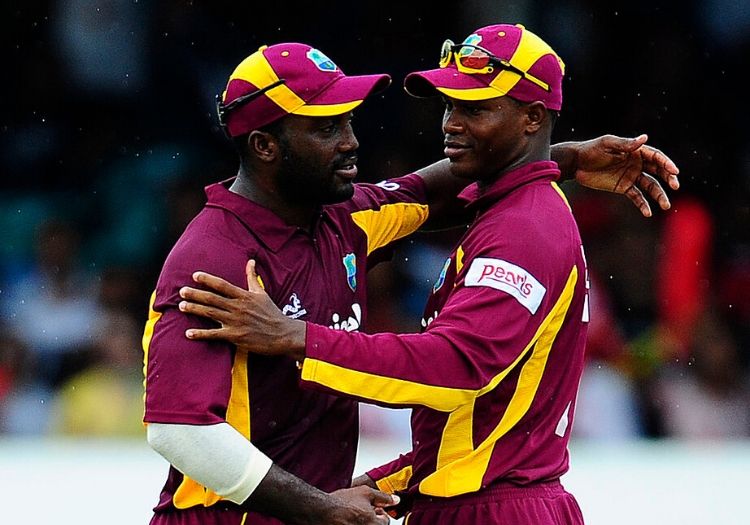 Danza Hyatt (left) played nine ODIs in 2011
It all means that the competition will begin as the subject of some considerable scepticism; one agent told The Cricketer: "[There has been] no communication with agents. When I say no, I mean zero. About anything."
It has, however, been given the go-ahead by the ICC, who have exclusive sanctioning rights for any competition of this nature, where matches are staged in an associate nation – Qatar, in this case – with more than four current international overseas players.
This sanctioning, though, relates only to the recognition of the game as "approved cricket". ICC regulations state that authorisation "shall not amount to or be construed as approval by the granting body of any of the safety or security or other arrangements for the match or event. Instead, those arrangements shall remain the sole responsibility of the event organiser."
As with every tournament, the ICC's anti-corruption unit will be monitoring the event, with two officials being deployed in Qatar.
The foundation of the competition comes, perhaps, at an unusual time. The cost of running a successful franchise event has been laid bare in recent months; the Afghanistan Premier League and Euro T20 Slam were both postponed for 2019, while the Global T20 Canada experienced financial difficulties which, at one stage, led to a protest from players awaiting outstanding salary fees.
Most recently, the Bangladesh Premier League has seen a dispute between the national board and individual franchise owners lead to the Bangladesh Cricket Board hosting this year's edition internally.
At the new tournament's launch, however, Al-Kuwari explained: "Cricket is a major sport in Qatar in terms of players and followers.
"This league will help us establish this fact further and enable us to elevate the standard of the sport in the country."
Although the national side missed out on qualification for the final T20 World Cup Qualifier, they find themselves ranked 22nd on the ICC's global list – ahead of Canada, Jersey and Kenya.
After coming second in their initial western sub-regional pool to reach the regional finals, Qatar finished behind Singapore in the final round-robin phase, though they beat much-fancied Nepal along the way.
As well as picking an 'Icon' player at $20,000 and three overseas players from full member nations, each team also had three associate picks to fill. Twenty players from the Netherlands, Oman, UAE, Nepal and Canada have been picked up. The remaining spots have then been filled by players from Qatar's national side and local clubs.
In 38-year-old Muhammad Tanveer, Qatar have one of the year's most prolific run-scorers in T20Is; in 2019, only nine men have scored more runs.
Whether the next fortnight experiences similar success, only time will tell.
Subscribe to The Cricketer this Christmas and receive a £20 John Lewis voucher or Alastair Cook's autobiography. Claim your free gift here
Please ensure all fields are completed before submitting your comment!