Thieves leave Yorkshire footwear firm Payntr counting the cost after 4,000 pairs of cricket shoes go missing
Payntr, the Yorkshire-based company founded by David Paynter in 2017, could be as much as £380,000 out of pocket after theives broke into the parked vehicle in the Birstall area of the city on Friday night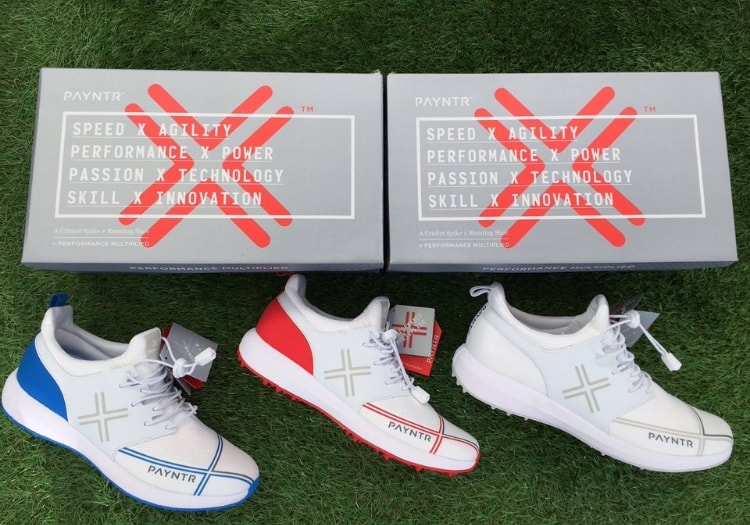 The theft of thousands of pairs of cricket boots from the back of a lorry near Leeds has left one British manufacturer reeling.
Payntr, the Yorkshire-based company founded by David Paynter in 2017, could be as much as £380,000 out of pocket after theives broke into the parked vehicle in the Birstall area of the city on Friday night.
According to the Yorkshire Post, around 4,000 pairs from the 6,700-strong shipment were unaccounted for following the event, although West Yorkshire Police have since discovered a stolen curtain-sided truck in Bradford.
"As a small business this theft has had a huge impact on our operation, creating mass disruption throughout the business," Payntr posted in a statement on their Twitter account.
"We are currently appealing for witnesses, please share."
Paynter, the great grandson of Ashes winner Eddie Paynter, told the YP: "We've got a lot of sorting out to do because a lot of these shoes were pre-sold into retailers.
"We're obviously going to have to look at each individual order and make sure we can fulfil it."
Police are requesting information. Contact Kirklees District Police on 101, referencing crime number 13190005479.
Please ensure all fields are completed before submitting your comment!