New BOLA Professional bowling machine launched for 2019
BOLA have been at the forefront of designing and building bowling machines for 35 years, and they have now released an update of one of their most well-used machines – the BOLA Professional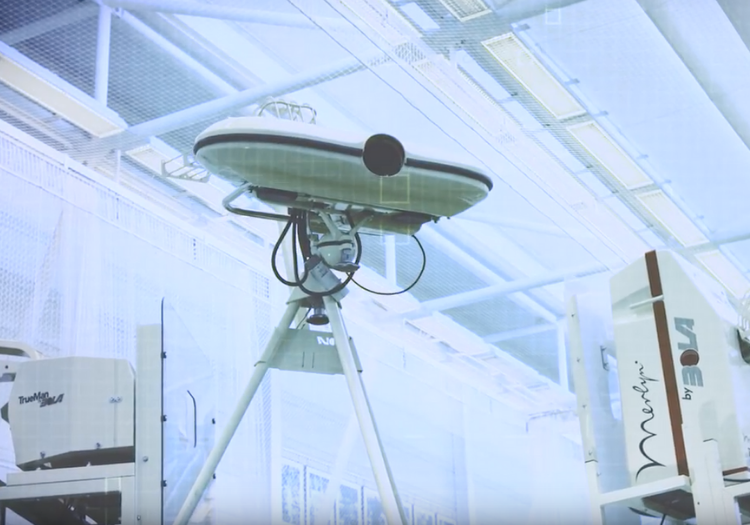 BOLA have been at the forefront of designing and building bowling machines for 35 years, and they have now released an update of one of their most well-used machines – the BOLA Professional.
The Cricketer met up with the BOLA team at Lord's to test out the new machine alongside their BOLA Junior model.
Co-founder and managing director Nye Williams gave us the manufacturer's lowdown on both machines while Level 2 coach Olly Ralph gave us the user view.
The new BOLA Professional prides itself on providing variation and genuine competition during practice. Moving away from a focus on consistency in delivery, the new model offers various options to switch up your session.
"There has been criticism of bowling machine use over the years, in that it produces bowling machine automatons, Williams said. "People who are able to plant their front foot because they know where the ball is pitching. So in effect, we end up hitting the bat with the ball, rather than the ball with the bat.
"As soon as you change that, you force the batsman to think about the shot he is going to play for every ball.
"What we have with the new machine is really nice sets of variations which you can define as a user. You can set top limits for speed, bottom limits for speed and a bit of swing bias that allow you to mess with the line and length and introduce competition into the practice."
Another smart update to the Professional is the addition of a key-fob remote, which offers uses the ability to use the machine remotely.
"We have added the key-fob remote facility, which means as a coach, you can be away from the machine," said Williams. "You can have a single shot fire from the feeder, but you can also nudge the speed up and down with the remote."
If you're a coach who likes their statistics, then there's a few new updates that will keep your notepad ticking over.
There's an added ball-counter in the new model which allows coaches and players to see how many balls have been bowled in a session.
"We've also got run-time," adds Ralph, "so we know how long a machine has been running for, how long a batter has been batting, if they always moan: 'I've only had five minutes…'. You can turn around and say 'no you haven't you've had 25 minutes!'"
"Great little features, subtle ones but they make a difference over a period of time."
The BOLA Junior
"The bowling machine at the young age is probably the most useful tool for batting that you can find," Williams tells us.
"The further down the age-group scale you go, the worse the standard of bowling you receive. So you are not going to develop any cricketing nous or technique. The Junior is fantastic because it provides consistent bowling.
"Exactly the same concept as the grown-up machine but it is half the size, half the weight, half the money."
Equally important as the machine's overall functionality, is the ease of set-up and use. 
"When you get a piece of equipment out for a junior practice, there's a very limited amount of time available to set it up," says Williams.
"It has to be quick and easy to set up, light, very portable, and I think we've ticked all the boxes with that."
"It's a great machine for repetition, for players who are new to cricket," added Ralph. "Kids love to hit plenty of balls. It's not like they are waiting around all session just to hit two or three balls, the feeder holds 13 balls."
"We've got three different speed ranges with the feeder. Every 10 seconds, every seven seconds and quick-fire, every four seconds, which is great for little fun drills - hit one, move on, hit one, move on which keeps everyone occupied and interested."
As a coach, Ralph knows first-hand that the machine's varied settings can transform a practice session and offer - coaches and students alike - a high-quality session.
"Just by slight little tweaks, you can change what you are aiming for in your practice," he says. "It keeps players thinking and also keeps coaches sessions varied as well."
For more information on BOLA's products, visit their website HERE!
Email: info@bola.co.uk | Phone: +44(0)117 924 3569
Please ensure all fields are completed before submitting your comment!