Nasser Hussain hopes Ollie Robinson controversy acts as lesson to youngsters
The England seamer was forced to apologise on the day of his Test debut for racist and sexist tweets sent in 2012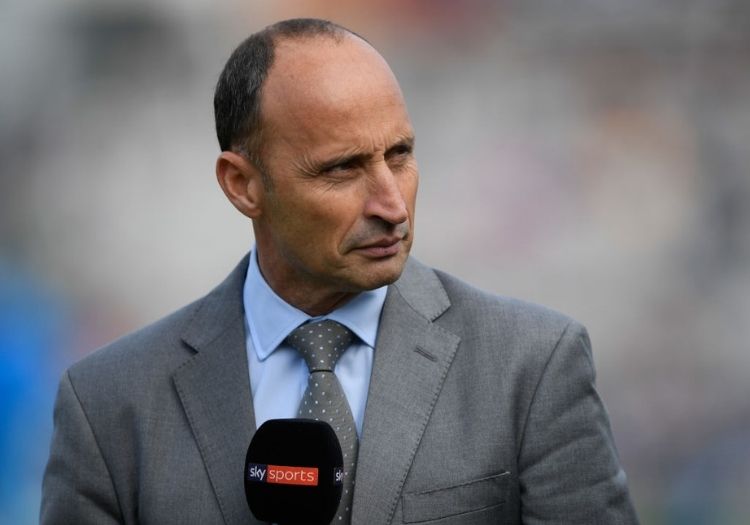 Ollie Robinson apologises for racist tweets from 2012: "I am ashamed of making such remarks"
The Analyst: Inside Cricket Daily - Conway debut blunts England chances
Former England captain Nasser Hussain hopes the controversial episode involving Test debutant Ollie Robinson will act as a lesson to youngsters regarding online behaviour.
The 27-year-old Sussex seamer was forced to apologise for racist and sexist tweets sent in 2012 following the first day of his international career.
Robinson faces an ECB investigation into the raft of messages which surfaced during play on day one of the first Test against New Zealand at Lord's.
Aged 18 at the time of the posts, Robinson made comments about Asians and Muslims as well as several derogatory remarks regarding women.
Prior to the start of play England players wore anti-discrimination t-shirts. While the ECB are working towards improving their stance on such issues, they have been accused of racial discrimination in the recent past.
Speaking on Sky Sports in the wake of the episode, Hussain hoped that it would act as a lesson to other professionals and burgeoning youngsters.
"It is a lesson really that if you're in and around the team treat anything you do on social media as if you're doing a press conference," he said.
"If you're going to wear t-shirts about online hate and abuse, anti-sexism and anti-racism you just can't be doing this. It is just not good enough and it is just not on.
"It is a good lesson for anyone out there with social media. When you do this sort of stuff and you put it out there whether it be after a few beers after 4am in the morning, it is out there for good.
"There is no room for racism, there is no room for online hate, there is no room for being a keyboard warrior at 4am because you've had a few beers. It is not acceptable. He is an 18-year-old lad who has made mistakes and we've all made mistakes and it has ruined his biggest day as a professional cricketer.
Robinson took 2 for 50 on his maiden Test appearance, making Tom Latham his first international scalp along the way.
But Hussain, who represented England in 96 Tests and 88 one-day internationals, believes the whole experience will have been overshadowed but his conduct away from the middle.
He added: "If anything good can come from this it is that some young lad of girl thinking 'online abuse is not good enough'. He has learned the harshest and biggest lesson. 
"I always remember my debut fondly, I will always remember my first day. He will always remember this day for something he did as an 18-year-old and that is very sad."
Please ensure all fields are completed before submitting your comment!