Maroš Kolpak: The man who unwittingly changed county cricket
NICK FRIEND: The effect of a landmark ruling bearing his name has been extensively covered and widely discussed. Rarely, though, has cricket revisited the episode that brought a Slovakian handball goalkeeper into the sport's everyday vocabulary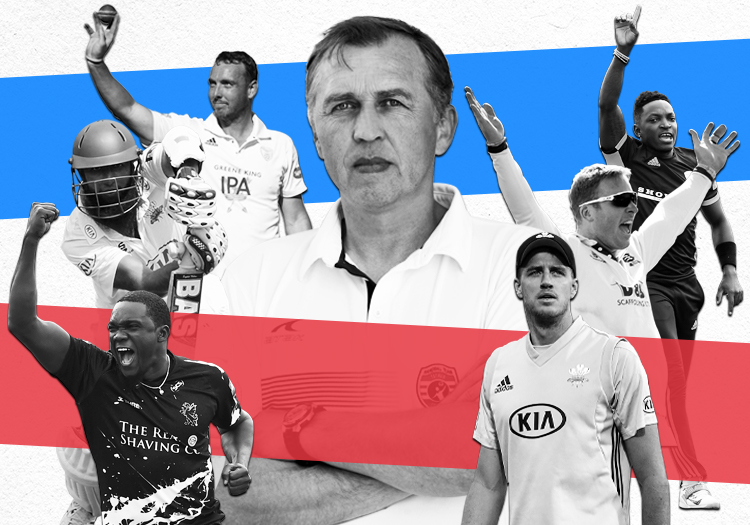 Slovakia is not a big handball nation. The men's national team have only ever featured at two world championships: in 2009 and 2011 – that is fewer appearances than Morocco, Cuba, even Greenland.
"We didn't really see them on the international scene, in fairness. I don't think I'd ever commentated until the last four years on their men or women."
These are the words of Paul Bray, the current chairman of British Handball and a long-time pundit on the sport, as well as a former player and coach. The game has been his life for more than 40 years; by all accounts, what he doesn't know isn't worth knowing.
"But I have to be perfectly frank and say that while the name rang a bell, I did have to look him up when you mentioned him."
It is a common theme. There is legitimate scope to argue that Maroš Kolpak, now 49 years old and a coach at EHF Champions League side Tatran Presov, might – at this point – be English domestic cricket's most significant figure of the 21st century.
He has never bowled a ball nor scored a single run, but his impact – on the county and provincial games chiefly of England and South Africa – has been virtually immeasurable. In 2019 alone, Dane Vilas led Lancashire to County Championship promotion, Simon Harmer won a spate of end-of-season awards and Kyle Abbott took 17 wickets in a match to derail Somerset's title bid.
The etymology of words is one of the great fascinations of the English language. And when you think of Kolpak, you think of a landmark judgement that has, in the last two decades, morphed into a makeshift – often taboo – adjective. It has been used, on occasion, to label its beneficiaries as sellouts, mercenaries and deniers of opportunity.
His name has come to represent a 17-year-old court ruling and, by extension, a controversy that has dominated the county game ever since Claude Henderson became the first player to take advantage of a freshly drilled legal loophole.
It seems almost absurd, therefore, to link it all back to the second tier of Germany's handball Bundesliga and, at its heart, a 6ft 2in Slovakian goalkeeper, whose battle with Deutscher Handballbund, the national federation, would change the course of an entirely different sporting realm.
And yet, perhaps the strangest aspect of the entire Kolpak affair is this: to step into the world of handball in search of memories and precious insight into an episode that has transcended its own game is to make a surprising discovery – handball does not remember.
For all of his international appearances – 71 in total, Kolpak is not even the first goalkeeping name to come to the minds of many Slovakian handball aficionados; Richard Štochl is a 229-cap veteran.
The Cricketer contacted one of Sky Germany's lead handball commentators, who admitted he had never heard of the case, while two former England players – both of whom featured at the Olympics – had never come across Kolpak's name.
A call put into Rhein-Neckar Löwen – as Kolpak's former team is now known – also proved fruitless, with nobody involved now either aware of the episode or part of the club at the time. Bjorn Pazen, a prominent journalist – "a walking handball encyclopedia", according to another source – told The Cricketer that all he knew of Kolpak was that he had once played for Löwen.
The German Handball Federation – the other party involved in an affair that ended up in the European Court of Justice – spent a fortnight searching for an appropriate contact who might be able to assist but could not find one. Instead, they sent through a copy of his Wikipedia page. Rolf Bechtold, the team's co-trainer at the time of the case, was unable to remember the details of the situation and, as such, passed on the request to Karlheinz Just, a former director at the club. He could not help either.
Kolpak has rarely given interviews on the subject, though he informs The Cricketer that journalists have long been telling him of the importance of his intervention. Even tracking him down proves to be a wild goose chase of sorts – ultimately reliant on a moment of fortune during an enquiry to the European Handball Federation.
The various effects of this obscure ruling have been widely covered and extensively written about. But the tale of how we got here has rarely been revisited.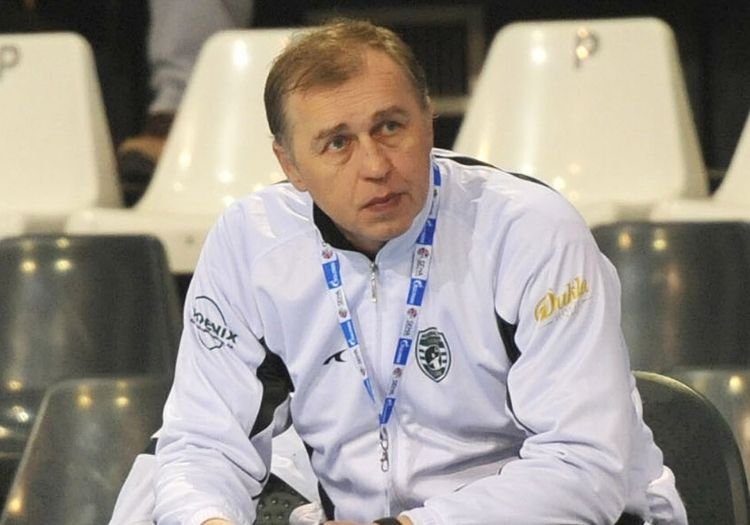 Maros Kolpak won 71 caps for Slovakia at international level
"Kolpak status will always be dirty, and that's just because of the history and the way it was looked at," says Andre Adams. The former New Zealand bowler took 344 first-class wickets for Nottinghamshire as a Kolpak player on account of his Caribbean ancestry.
Like with football's Bosman ruling, time has taken a name from a face and a sound from that name to create a word with an entirely new meaning – nowadays, it contains only the loosest connection to the goalkeeper.
When Henderson joined Leicestershire in 2003, ESPNCricinfo wrote: "He is eligible as a non-overseas player because South Africa has an associate agreement with the European Union, and [he] has chosen not to make himself available for the national team."
When Jerome Taylor signed for Gloucestershire last month, the equivalent article referenced a "Kolpak deal" in the headline, with no further explanation required. How cricket's lexicon has developed.
"Obviously, I had no clue how important it could be," Kolpak tells The Cricketer, via a translator.
"We considered this as our internal strife with the German Handball Federation and had no idea it could have such an impact on other sports and also outside of the sport world."
It was, at least, big news in Germany at the time. "We only became aware of the importance and the gravity of what we had achieved when the press reported it nationwide," Michael Roth, Kolpak's co-trainer alongside Bechtold, recalls.
Rhein-Neckar Löwen would eventually become a handball powerhouse – Bundesliga champions in 2016 and 2017, the product of a merger between TSV Baden Östringen and TSG Kronau, two neighbouring clubs in Baden-Württemberg who, facing precarious financial positions, forged a marriage of convenience. The new team was officially known as SG Kronau/Östringen until the 2007/08 season.
"There were many colleagues who wanted to sue but they did not want to start from scratch like I did. They were waiting for our decision as they knew the precedents would be set for future cases"
Kolpak had played for TSV Baden Östringen since 1997, finishing fourth in the south section of the second tier at the time that his case first began in 2000 and winning promotion to the top division in 2003 – the year that the European Court of Justice would ultimately rule in his favour. "It was clear that it was going to be a very long trial," he reflects.
In essence, the ruling revolved around his status as a non-EU foreign player. It expanded the scope of the 1995 Bosman case – a not dissimilar judicial challenge, which found that nationality quotas restricted players' freedom of movement and so should not apply to EU residents.
Kolpak went further. While Slovakia was not an EU-member nation (they would later join in 2004), they did hold an Association Agreement with the European Union.
The European Court of Justice would go on to rule that citizens from countries with such an agreement and who were working lawfully in an EU state – as Kolpak was in Germany, were to be treated as if they were EU citizens. For the purpose of team selection, this meant that non-EU foreign player quotas could not apply to them.
He was one of three non-EU players at Östringen, only for the German Handball Federation to permit a maximum of two per matchday squad. They had their registrations marked with an A (for Ausländer, which means foreigner). It would mean that one player at Kolpak's club had to miss out.
Kolpak had applied for a registration without reference to his foreign nationality because he took the view that the prohibition of discrimination contained in Slovakia's Association Agreement meant that he was entitled to play without restriction.
That viewpoint was ultimately upheld and it was decided by the courts that the quota regulation amounted to an obstacle to Kolpak's freedom of movement. In essence, while he was not an EU citizen as such, Slovakia's Association Agreement with the EU meant that he should be viewed and treated as one, with the same rights and freedom.
That, of course, is where cricket entered the building, courtesy of the Cotonou Agreement – Cotonou, by the way, a city in central Benin. The treaty with the EU, signed in 2000, was classed as an Association Agreement and applied to African, Caribbean and Pacific Island countries. And suddenly, through Kolpak's precedent, the county door opened.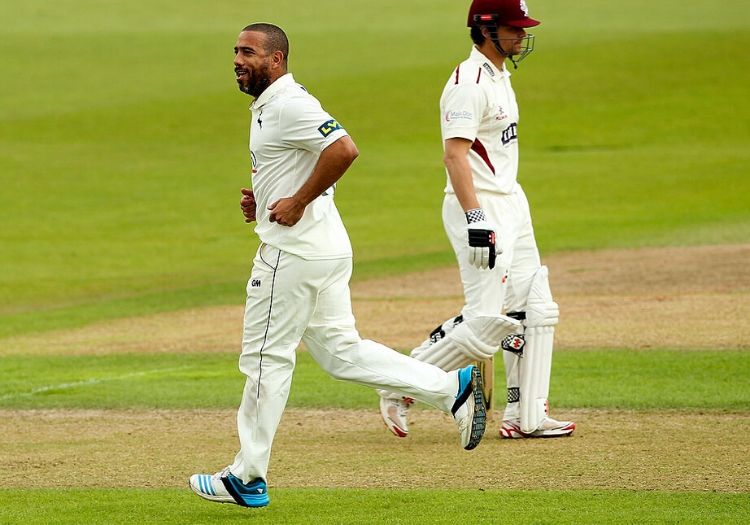 Andre Adams held a Kolpak deal on account of his Caribbean ancestry
"The whole thing started when our club hired three foreign players," Kolpak remembers. "All three of us had all the necessary documents, like valid contracts or visas. However, for Bundesliga games only two of us could play and the third one was forced to stay out of it.
"The club tried to deal with the situation and filed the case but they could address only the sports court and their hands were tied. Their case was rejected and we sat together with a law firm and it became pretty clear that we would have to go to a civil court."
The case, however, would have to be lodged by an individual and, thus, Kolpak took up the reins. It is why, 17 years on, the matter bears his name.
By extension, it is one of the misconceptions of the whole affair that Östringen initially tried to eject him. Rather, they did what they could to help.
"Actually, the club was very supportive," he stresses. "We always discussed the next steps in the case. As we were facing the federation, we did not want this to harm the club and we knew we had to act together.
"As I was in the core of the team, the club tried the best it could to help me. They wanted all of us to be able to play and we did not abandon the case even after one of the foreigners left after three or four months and just two of us remained."
That decision, perhaps, is the most important and eye-opening aspect of all. Kolpak could have shelved his case there and then. His place would have been safely secure and the quota would not matter. Only, he didn't. Had he done so, the Cotonou loophole might never have emerged and county cricket might never have experienced the last 17 years.
"I can take personal satisfaction that it also helped people in other fields of life," he says. "When they were offered a position, they became free to take the job.
"When I came to the Supreme Court for the verdict, the judge told me that de facto I had won, but that he could not decide on this matter and he had to shift the case to the European court. Only after its ruling did the German Supreme Court confirm the decision.
"We considered this as our internal strife with the German Handball Federation and had no idea it could have such an impact on other sports"
"At the beginning, I was afraid of the result as I did not know how they would treat us. But after talks with my lawyer I had become convinced that it was impossible to lose this case.
"Even people in the federation knew that this process was inevitable and it was just a matter of time."
His argument centred around the quota in place illegally restricting his freedom of movement, given the rights guaranteed to him by Slovakia's Association Agreement.
Kolpak's actions garnered great respect from around the game and beyond. Unwittingly or otherwise, he had fought a cause that would have a wide-ranging impact. Had his challenge been rejected, he believes that his personal situation would have been fine; his performances as the team's main goalkeeper would hand him one of the two Ausländer positions.
While injuries would disrupt him through the 2002/03 and 2003/04 seasons, he had played a key role in TSV Baden Östringen's near-promotion in 2002 – the club's greatest success in its former guise. They finished second in their regional division, forcing a winner-takes-all playoff which Kolpak's side lost by a single goal.
Roth, an Olympic silver-medalist with West Germany in 1984, had been kept somewhat in the dark as to the exact details of the legal challenge. Yet, he recalls a huge pride at what his player and club would go on to accomplish.
"The judgement cleared so many ambiguities and uncertainties for the benefit of the whole sport," he says. "And it was our club who fought for that. I'm very proud. At the time, I was not aware of what our manager and lawyer were doing."
When the case drew to a close and the ruling's implications were out in the open, Kolpak received a message from a Polish handball player, "who contacted me and said thank you," he recalls. That token of appreciation has proven symbolic. How many runs have been scored and wickets taken thanks to his determination?
"Many other players knew the situation and even sportsmen from other sports were waiting for the final ruling," he adds.
"There were many colleagues who wanted to sue but they did not want to start from scratch like I did. Therefore, they were waiting for our decision as they knew the precedents would be set for future cases. We also had enquiries from footballers in France or Spain. They were all waiting."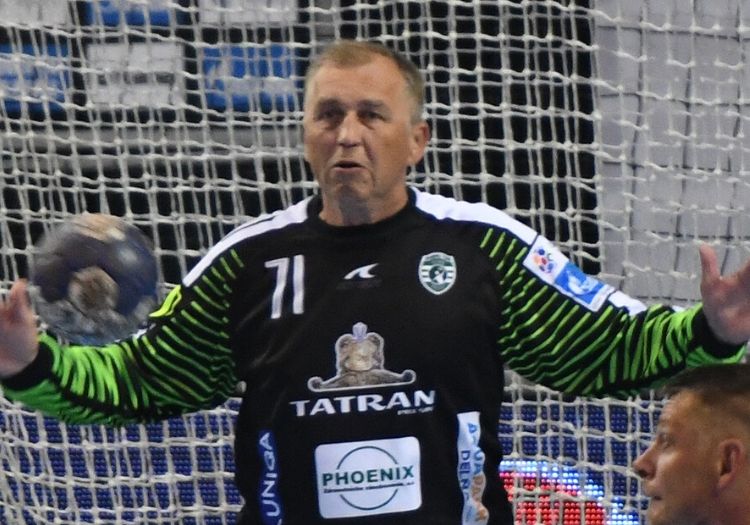 Kolpak's name has come to represent the 2003 court ruling
The quota had been brought in as part of an effort to strengthen Germany's national side – not far, of course, from the challenge that English cricket faced at the height of the Kolpak era. Thirteen overseas-born players took part in an infamous County Championship draw between Leicestershire and Northamptonshire in May 2008.
Northants' bowling attack featured Nicky Boje. Johan van der Wath, Andrew Hall and Lance Klusener, while Jacques du Toit made 103 for Leicester.
"I don't think there was anybody of my era who didn't feel that the Kolpak ruling was just a blatant effort to just load your team with South Africans," Adams admits. "For whatever reason – and whether that was right or wrong, that was just the way it was seen." When he was offered a deal by Nottinghamshire, he felt that his chances of playing international cricket were gone and he had been close to ending his playing career.
"I was at a stage where the opportunity to become a Kolpak player was about more than just playing sport. It was about feeling good about life again and it made a huge difference to my family and friends. Security, job satisfaction, feeling valuable – those are three things that really stood out for me. I saw it as a wonderful chance to give back."
Former Derbyshire wicketkeeper Daryn Smit can recognise that viewpoint. He is now head of the club's talent pathway, but captained the Dolphins franchise during a 13-year spell in Durban before he joined Derby in 2017. He had already made his decision to move to England as a "lifestyle decision" on an ancestral visa when the county came calling.
"I can totally get it and understand why players have made those decisions for financial security, for job security – there are no guarantees at international level," he says.
"Yes, there's no guarantee at professional level either, but you can sign longer-term deals here that offer you that kind of security. Let's be honest, for South Africans, the pull and the power of the pound is huge. The South African economy is not in a great state, the country itself is not in a great space."
Smit kept wicket during Derbyshire's T20 Blast campaign in 2019 but handed the gloves over to homegrown 23-year-old Harvey Hosein in four-day and 50-over cricket. "It has all been about blooding Harvey behind the stumps," he explains. "He's the future of the club, he's homegrown, I'm at the latter stages of my career."
It was exactly this concern that sat at the root of Kolpak's case. "The federation blocked foreign players because they wanted to protect the domestic players and prevent too many foreign players in the clubs," he says.
Even before 2003, attempts had been made in other European handball leagues to look after local talent amid rising levels of signings from abroad.
"I remember the Italians used to have a rule that you had to have a certain number of Italians on court at any one time because they were worried about the foreign takeover of clubs," Bray points out. "You had to wear a patch on your shoulder so that they could identity the patched players at all times.
"I think at the beginning of professionalism, some countries got a little bit worried that their own players would be overlooked. That was probably the thinking behind it. I guess Kolpak's challenge made them realise that you couldn't really do this."
"After talks with my lawyer, I had become convinced that it was impossible to lose this case"
It was especially relevant in Germany, where the Bundesliga has long been among handball's top competitions. At the time of the episode, there were few professional leagues – of which Bundesliga and Spain's Liga Asobal were two. They were the biggest, best and where the money was greatest and, by consequence, to where the top players gravitated.
Yet, Germany's international performances – much like English football's conflict with the Premier League – did not match the strength and dominance of its top flight.
German handball produced 10 EHF Champions League finalists between 2000 and 2010, but between 2001 and 2011 the men's national side reached the World Championship final just twice – one of those on home soil in 2007. They reached the final of the European Championship just twice between 1994 and 2014.
"It has been a little bit of a problem over the years for the Germans," Bray says. "While they had one of the strongest leagues in the world and they'd had their moments as a national team – they've been European champions, they've not been the major powerhouse you'd expect them to be.
"But obviously, they're attracting a lot of overseas players to play there, and that's how clubs guarantee their success. I suspect the German Bundesliga probably provides most of the players at a world championship across the different squads that are playing there."
Ten of the Denmark squad that won the 2019 world title were playing their club handball in the Bundesliga at the time.
"These days, the German team is much stronger and they seem to have got past that problem," Bray emphasises. "They have strong squads and they're very competitive. But they have gone through spells where you look at their squads and they must think: 'For the strength of league we have, we ought to be further up the rankings all the time.' That may have been at the heart of the thinking back in those days."
Cricket will have no choice but to change its policy as a consequence of the United Kingdom's exit from the European Union; the Cotonou Agreement will no longer apply. As it stands, players signed up under the ruling will have their registrations cancelled on December 31, 2020. It is an indicative date that the ECB has provided to the 18 counties based on government guidance of when the transition period between the UK and EU is set to come to an end.
It will call a halt to an unlikely association between county cricket, German handball and a little-known Slovakian goalkeeper, a link that began with Henderson's arrival on March 25, 2004, 6,125 days before the final night of 2020 likely signals an enforced end.
"I read somewhere recently that this verdict affected 176 states," Kolpak adds. "I was never aware of these far-reaching consequences."
The last word, however, belongs to Adams – a Kolpak qualifier through the Grenadines. "It was the best decision I ever made," he reflects. "I will forever be grateful.
"If you do ever speak to Mr Kolpak again, please send him my thanks. In all seriousness, without guys like him who took his case to court, I would never have had what I had."
Images: European Handball Federation
Please ensure all fields are completed before submitting your comment!