"He can't do it all himself": Jofra Archer ramps up Steve Smith rivalry as resumption of Ashes duel looms
The England seamer has continued the verbal jousting ahead of the fourth Test at Old Trafford when Australia's talismanic batsman is expected to return from a concussion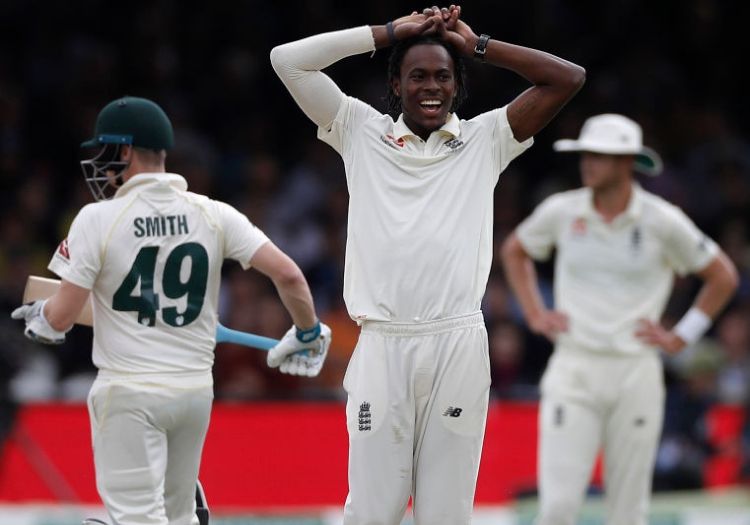 The anticipation ahead of the renewal of Jofra Archer and Steve Smith's rivalry continues to build after the England seamer insisted he is confident of dismissing Australia's talismanic batsman upon his return to the Ashes series.
Smith was forced to miss the third Test at Headingley with a concussion suffered when an Archer bouncer struck him on the back of the neck at Lord's.
Due to make his first outing since recovering from the blow in the tour match at Derbyshire starting on Thursday, the 30-year-old is expected to take his place in the Australia team for the fourth Test at Old Trafford starting on September 4.
Ahead of a first meeting with Archer since he was hit and subsequently withdrawn from the team due to a delayed concussion, Smith denied the West Indian has the psychological edge following the episode, having yet to actually dismiss him during the series.
Asked about his mischevious comments, 24-year-old Archer said: "Well, I can't get him out if he wasn't there.
"But there'll be more than ample time to get him out. I'm not saying I won't get him out but if we don't get him out there's 10 other people we can get out and if he's stranded on 40 that's not helping his team too much.
"He can't do it all himself. We want to win the game. I'm not here to get caught up in a contest with one man. I want to win the Ashes."
Having taken 6-45 in the Australia first innings before limping off with cramp in the second, Archer also made a telling contribution during England's pursuit of 359 to win at Headingley with the bat.
He struck three boundaries during his knock of 15 before holing out to Travis Head on the boundary off Nathan Lyon.
Ben Stokes' unbeaten 135 would eventually secure England a one-wicket win to square the series at 1-1 heading into the final two Tests, but not before Australia had reminded Archer of his error.
"It was terrible chat," he explained. "It made me laugh. I think it was either Tim Paine or [Matthew] Wade when it was going off [checking the dismissal].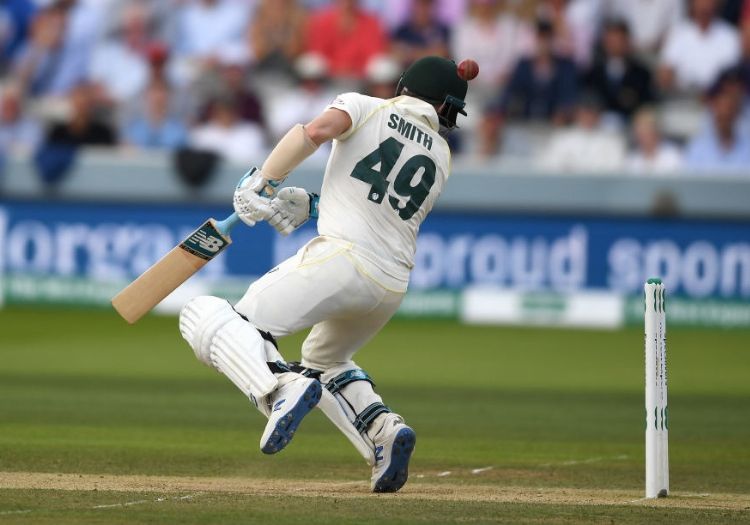 Steve Smith was given a peppering from Jofra Archer
"Someone said: 'That is a great shot, Jof.' If it did go for six it would have been. I thought I had messed the series up so I was very relieved we are still alive and fighting.
"It doesn't matter how many wickets we won by. It doesn't matter how we got there. The point was that we did."
Archer believes the manner of England's victory could have a dramatic effect on the remainder of the series, particularly ahead of the Old Trafford Test next week.
"They were in the field a long time," he added. They got to the second new ball and still couldn't bowl us out. All of those mental facts should sit with them next game."
Please ensure all fields are completed before submitting your comment!