Listen to your prime minister, Sarfraz... WORLD CUP TALKING POINTS
SAM MORSHEAD AT OLD TRAFFORD: "Unless pitch is damp, Sarfraz must win the toss and bat," wrote Imran Khan, who knows a thing or two about leading his country in one-day internationals. The skipper completed half the instruction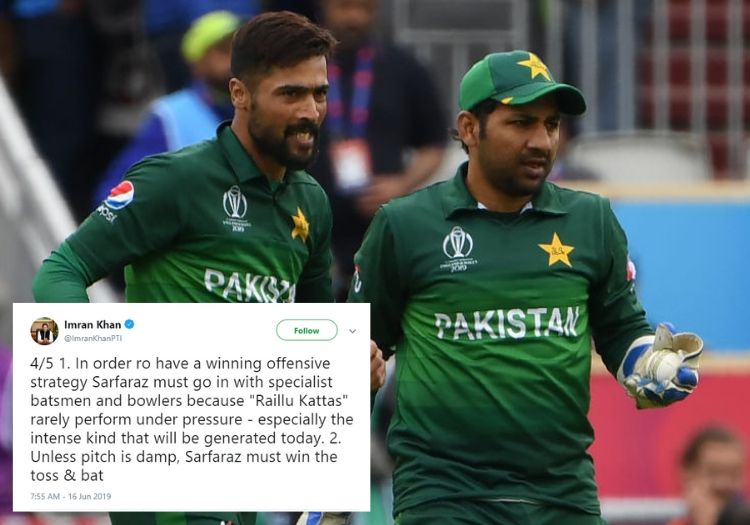 Toss trouble
A few hours before the start of play, Pakistan's prime minister passed down a few words of advice to Sarfraz Ahmed on social media.
"Unless pitch is damp, Sarfraz must win the toss and bat," wrote Imran Khan, who knows a thing or two about leading his country in one-day internationals in England.
Sarfraz abruptly completed the first half of the instruction but failed in the second, electing to field, no doubt seduced by the recent damp weather in the north west of England and low-hanging, heavy-set cloud.
Perhaps he should have taken greater heed of his predecessor.
Presumably wishing to maximise opportunities for his seam bowlers, Sarfraz inserted India… and then gave 11 of the first 20 overs of the day to his spinners.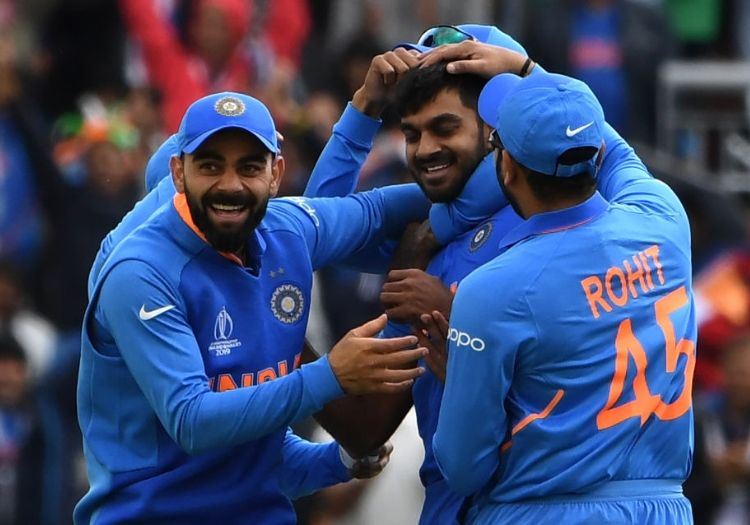 Vijay Shankar is congratulated for taking a wicket with his first ball
Not helped by the fact that only Mohammad Amir looked anything resembling dangerous, the skipper discovered that Shadab Khan and Imad Wasim were at least able to contain Rohit Sharma and KL Rahul.
To be fair to Sarfraz, he is not the first captain at this World Cup to have been conned into thinking a 10.30am start gives a massive advantage to the seamers.
Prior to today's game, just 18 per cent of toss-winning skippers had elected to bat first in this World Cup - CricViz research says that is the second lowest in the competition's history - yet chasing teams have won just 53 per cent of matches.
Pitches, while occasionally a little fluffy, have played well beyond the 10-over powerplay and teams who negotiate that opening period have gone on to post imposing totals. Pakistan themselves did so at Trent Bridge against England.
Maybe, just maybe, the bowl-first strategy needs a rethink.
Beginner's luck
When Vijay Shankar was tossed the ball to finish a Bhuvneshwar Kumar over, after his teammate was forced off by injury, there would not have been a single person inside Old Trafford who expected what was to come next.
Shankar, a functional but occasional right-armer with 45 career List A wickets, strutted up to the crease and pinned Imam-ul-Haq lbw with his first ball. Kumar had not yet made it all the way up the steps to the India dressing room by the time his replacement was celebrating; Virat Kohli, meanwhile, couldn't help himself let out a laugh.
Shankar is only the third bowler to strike with his first World Cup delivery.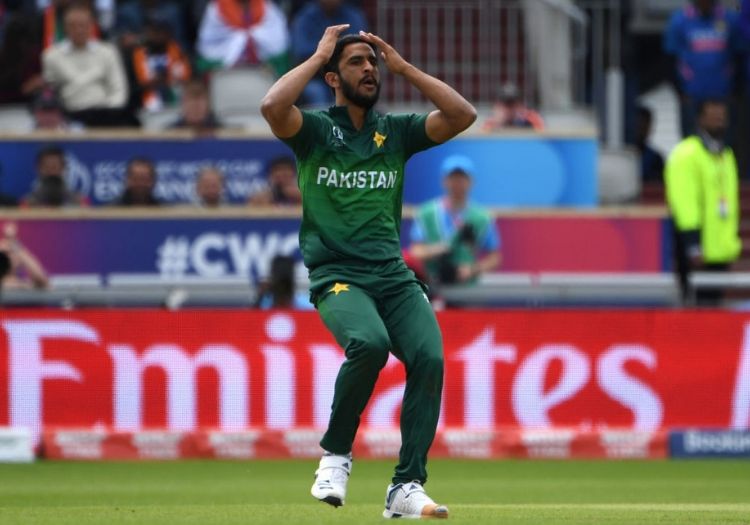 Hassan Ali had another difficult day
Snicko surprise
There we all were, ready to applaud Virat Kohli for walking after nicking Mohammad Amir behind attempting to pull late in the India innings.
Good sportsmanship and fine leadership in a match which can ignite from the slightest spark, we thought.
Well played, Virat.
And then we saw Snicko, or UltraEdge, or however that particular piece of technology currently self-identifies.
Lo and behold… no spike on the ultrasound - evidence upon which a review would have had to have been successful.
And yet Kohli strolled off. Which leads to a handful of possible conclusions.
One - Snicko is not foolproof and can either malfunction or get things wrong.
Two - Kohli tricked himself into thinking he'd hit it when he hadn't.
Three - Kohli didn't fancy batting any longer.
Which would you pick?
Malik's time is up
Shoaib Malik has been a magnificent servant to Pakistani cricket.
One of only two players at this World Cup to have debuted in the 1990s - the other being Chris Gayle - he has played 286 one-day internationals, 35 Test matches and 111 T20Is for his country, he has led them, he has been the rock in their middle order and a reliable outlet with the ball. This tournament is his swansong, before he retires from the international frame.
But halfway through these group stages, surely, it is time to let go.
At this World Cup, Malik has been horribly out of nick - his eight against England preceding a duck against Australia last week - and here, once again, he failed with the bat.
His bowling has been picked on by most of the top-order batsmen he has faced, he looks lethargic in the field - his left hand bandaged to the point of looking like a glove. It is sad to see a player of such immense quality, with such a remarkable career, fizzling out in the background like a damp wick.
Pakistan's issue, of course, is the shallowness of their batting resources. They cannot afford to swap in a bowling allrounder, for fear of a tail beginning at six. They must be grateful, too, for Malik's dressing-room and match-situation experience.
Mickey Arthur said on Saturday that there was no "barometer" on which to judge whether Malik has succeeded or failed at this World Cup, but an average of less than three with the bat and one wicket with the ball would be a remarkably low bar on which to class 'success'.
The numbers are starting to stack up against the 37-year-old, and Pakistan have a decision to make.
And one last thing
Hasan Ali shipped 84 runs in his 10-over spell at Old Trafford - an expensive day out for the seamer.
The most expensive, in fact, of any Pakistan bowler at a World Cup.
It's been a difficult tournament all told for Hasan, who has conceded 256 runs from 33 overs at a run rate of more than 7.7.
Oof.
Our coverage of the ICC Cricket World Cup 2019 is brought to you in association with Cricket 19, the official video game of the Ashes. Order your copy now at Amazon.co.uk
Please ensure all fields are completed before submitting your comment!