Ian Bell signs 12-month extension with Warwickshire
The former England batsman is now committed to the Edgbaston club until the end of the 2021 campaign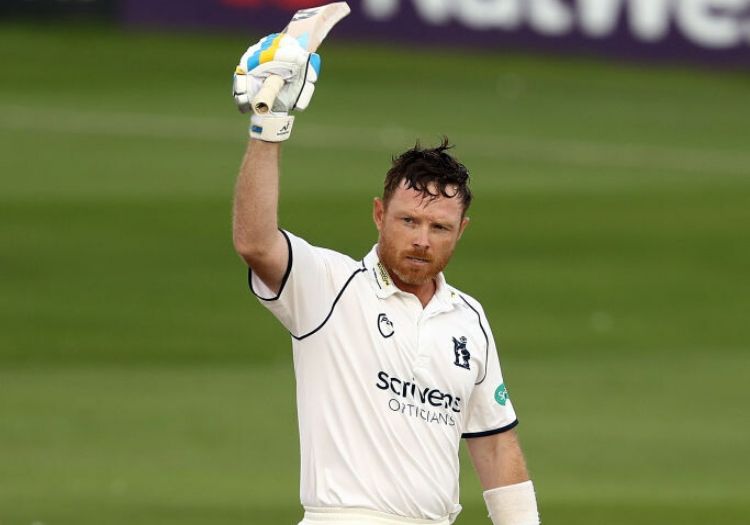 Warwickshire have announced that stalwart batsman Ian Bell has agreed to a new contract until the end of the 2021 season.
The 38-year-old's deal was due to expire following the conclusion of this term.
But Bell, who has scored 17,350 runs and hit 38 centuries across all formats for Warwickshire, has committed to at least another year at Edgbaston.
"It means a huge amount to me, and my family, that I am able to continue representing my home county," said Bell, whose spell with Warwickshire will now enter a 23rd year.
"I still harbour big ambitions of winning more silverware and I know Farby (Paul Farbrace) and the rest of the squad share this determination and excitement.
The five-time Ashes winner with England endured a torrid 2019 campaign dominated by toe and knee injuries.
His return to cricket has been further delayed by the coronavirus pandemic, though the campaign is set to get underway on August 1.
"Ian is a winner, and everyone associated with Warwickshire CCC is naturally delighted that he has put pen to paper and reinforced his great commitment to his home county," said Warwickshire's sport director Paul Farbrace.
"With Warwickshire, Ian has won every domestic trophy possible and he was part of one of the greatest England teams of all time.
"Having his knowledge and experience in the dressing room at Edgbaston is fantastic for our young players who can continue to learn from one of the greatest players in our history."
Save 30% when you subscribe to The Cricketer's print & digital bundle. £35 for 12 issues
Please ensure all fields are completed before submitting your comment!