Historic stats website provides welcome distraction in lockdown
The site is curated by Philip Bailey, a world-leading cricket statistician who was credited by former Wisden editor Matthew Engel as taking "this abstruse branch of science to levels that in other fields win Nobel Prizes."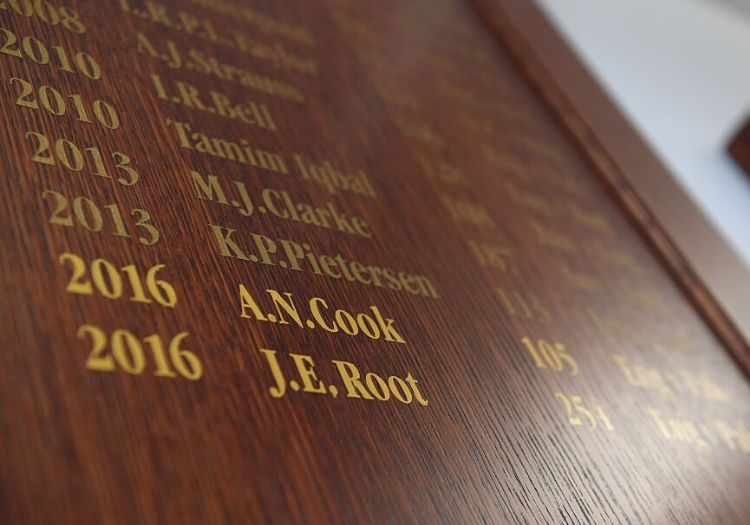 Cricket fans have an insatiable appetite for their beloved game but the dearth of live competition during this COVID-19 pandemic has focused attention on memorable games of yore. This has meant multiple TV re-runs of World Cup finals and Ashes battles (we don't have to look back too far for some real crackers) and for the more forensic supporter, studying scorecards, averages and records from years gone by.
A growing army of these fans have become members of Cricket Archive, the most comprehensive, searchable and trusted cricket database in the world. From researching Alastair Cook's innings as a 13-year-old in the North Essex Cricket League Division One in 1998, through to tracing a long-lost relative via his cricket career and poring (and agonising) over one's own performances, the Archive provides an invaluable treasure trove of content.
The site is curated by Philip Bailey, a world-leading cricket statistician who was credited by former Wisden editor Matthew Engel as taking "this abstruse branch of science to levels that in other fields win Nobel Prizes."
Speaking from his Orpington home, Bailey explained the thinking behind building the Archive: "We were working on another cricket website which we felt was losing focus so a group of us set out in 2003 to build the most statistically complete cricket website in the world. The key difference with our site compared to others, is that every single match on Cricket Archive is contained in a database, rather than sitting on flat HTML pages. In simple terms, all records of scorecards, players, grounds and officials are searchable, empowering the user to mine the database for pretty much anything they want."
The site contains more than 300 years' worth of data, providing subscribers with access to 1.2 million players, 750,000 scorecards and 14,000 grounds. "The site allows the opportunity to track player records from junior through to international cricket" Bailey continued. "It contains the definitive database of county 2nd XI cricket too, alongside a huge volume of club cricket, and a fascinating Archive of The Cricketer magazine, dating back to 1921."
Readers of thecricketer.com are currently eligible for a first-year annual subscription discount of 20% available by inputting code TCM20. A monthly subscription of £4.99 is also available. For more information and to subscribe, visit www.cricketarchive.com/subscribe. 
Please ensure all fields are completed before submitting your comment!