Haberdashers' Aske's bring the IPL to Hertfordshire
Former pupil and co-owner of Rajasthan Royals, Manoj Badale, is helping Habs establish links with the Royals academy in Nagpur while the school are also getting into the IPL spirit on home soil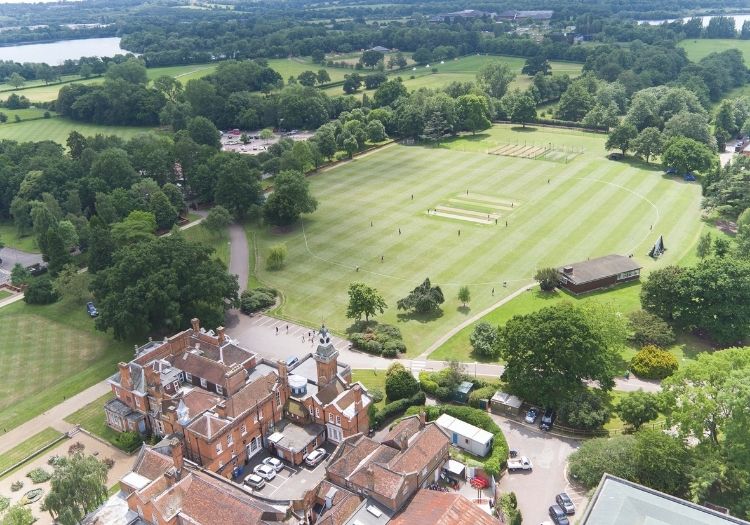 Overseas tours are the highlight of school life for many cricket-mad pupils. An opportunity to travel the world, play cricket in venues most people can merely dream of, and make memories and friends for life. And at Haberdashers' Aske's Boys' School, it's no different.
Alongside the school's annual tour to Devon, which has been running for over 50 years, head of PE, Dan Kerry, organises an overseas tour every two to three years for the senior school's 1st XI and development XI. Recent tours have taken pupils to South Africa and the Far East, as well as regular visits to Sri Lanka, where the school has built a network of opponents and familiar faces.
In October 2020, Kerry was due to take his cricketers to India, capitalising on a long-standing offer from Habs alumnus – and co-owner of Indian Premier League franchise, Rajasthan Royals - Manoj Badale, to host his former school at the club's academy in Nagpur.
Unfortunately, last year's tour was cancelled due to the coronavirus pandemic but, with Badale maintaining an open invitation, it's a relationship Kerry, and the school, are keen to develop.
Explaining how the relationship with Rajasthan Royals began, Kerry said: "I believe Manoj was a captain and student at the school in the mid-1980s, and my predecessor [former Devon bowler Doug Yeabsley] said whenever you've got a team you think is strong enough to travel to India, give him a ring.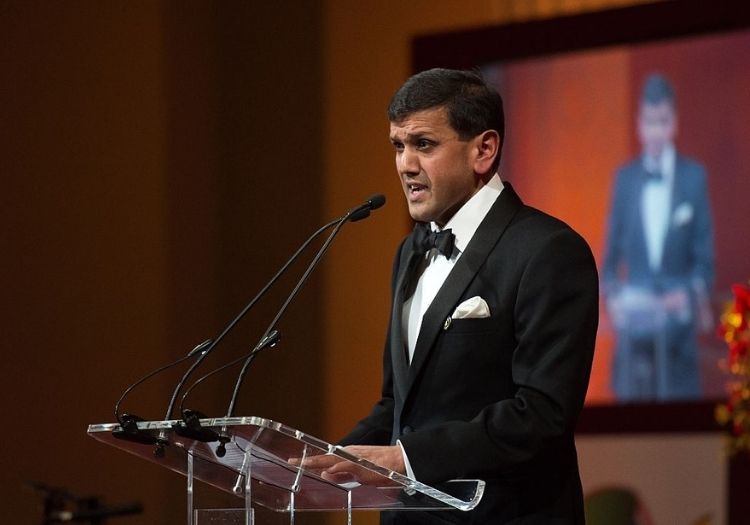 Rajasthan Royals co-owner and Habs alumnus Manoj Badale
"You can't take any old side to India; you have to be a strong outfit because it's so hard. We don't mind losing every game, but you want to compete and enjoy it.
"We were looking at the squad and thinking we've got some really good players who are going to be in the senior school in 2020 so we should try it. I sent him an email and he was really positive, remembering his tour with the school to Singapore with Doug and said how it was a fantastic experience for him as a young man and he'd be happy to help us come out to India.
"The academy in Nagpur has accommodation, a school next door where we would have had the chance to meet the local kids and do a bit of teaching, training facilities on site and a pitch 500 metres down the road. I went out last January for a visit and it was amazing. It would have been living and breathing cricket for a week and then flying out to Mumbai to play four or five games against different schools.
"Obviously, it didn't happen, but Manoj is really positive about us getting a Habs team out to India when the time is right."
Beyond taking a whole team on tour, Kerry and Badale are also open to the possibility of sending individual pupils to the academy to further strengthen the bond between the two establishments.
"That was talked about and they were really keen on the idea," Kerry continued. "We probably have a couple of pupils in the school who could hold their own at that level and it would be nice to create that link. Typically, students who have done cricketing gap years have gone to Sri Lanka or Australia, but there's no reason why they couldn't go out to India."
However, the tour is not the only link the school has to the IPL. Determined to give the boys some competitive cricket after missing out on a summer of matches, Kerry and his fellow staff staged an internal franchise tournament when the school reopened last autumn.
"We had eight teams from Year 7, and four teams from Years 8, 9, and 10 so it was a decent turnout. It was the first weekend of October, so it was cold, but we put them into IPL teams and gave them coloured bibs and it was good fun!"
And, after being warmly received by pupils and parents alike, it's an event Kerry will continue to run in future years – and possibly with an exciting twist.
"The great thing about internal games is you get more kids playing," Kerry explained. "Take Year 7, if you want to get eight teams out against other opposition, you've got to find another school – or a series of schools – who can play that number of teams and host that number of games.
"But, with internal games, the kids can turn up and play against each other with no travel implications, and it's something we'll stick with, certainly for the first week of terms."
Habs pupils enjoying a match in pre-Covid times
He continued: "We had planned to do a video auction, but it was such a quick turnaround that we didn't know who was coming until the Friday before. We'd love to do an auction; it would be hilarious! But this time, we were far happier they were just out playing."
It was one of many initiatives introduced as a result of lockdown at the school, both on and off the cricket pitch. The PE department hosted Zoom masterclasses with several cricketers, including Joe Denly and former England opener Mark Ramprakash, virtual strength and conditioning sessions with the senior players, and video drills for fielding, batting and bowling.
Kerry also encouraged the pupils to engage with tactical analysis, posting videos of past matches online accompanied by questionnaires, as part of the school's strategy to showcase PE and sports science as more than just fitness.
"When we've had sessions washed out, we've often got the boys into the pavilion and done masterclasses for tactics, captaincy, or setting a field," Kerry said. "But this was the time we'd taken our own footage and let students write their tactical analysis.
"We used 20 minute clips of 1st XI matches and students could watch it and pick a particular player or something about the game – the field setting, the left-handed batsmen etc. – and answer questions which would lead them through different scenarios.
"There wasn't a right or wrong answer, it was just getting them thinking tactically about cricket and give them something to do on a dark and rainy day. Our director of sport was quite keen that PE and sport was more than fitness, there's also skill development, tactical and strategic understanding, and developing the cognitive side. After all, there's only so many times you can take catches off a wall."
And, having been successfully trialled in lockdown, tactical analysis – like the franchise tournaments – has earned a place on the cricket curriculum.
"When they came back to school, quite a few of the boys used the whiteboards in the nets to set challenges or fields to bowl at, which was nice to see," he said. "Previously, we've always led that, but they've started doing it themselves.
"We're going to take extra time to focus on the tactical and strategic side of the game to grow their understanding because the sooner students understand their own game, understand their strengths and weaknesses, they can be more effective players and just enjoy the game more.
"That's the aim. We want them to enjoy it and achieving that from the U12E team to the 1st XI is the sole focus – and it they're playing well, that's a bonus."
The Cricketer would like to thank Durant Cricket for their ongoing support of our schools cricket coverage. For more on Durant Cricket, including booking a site visit, please click here
Please ensure all fields are completed before submitting your comment!