Gloucestershire cancel Cheltenham Festival due to coronavirus crisis
Gloucestershire announced the decision to axe the popular two-week showpiece on Tuesday, following a full appraisal of the practical implications of hosting the event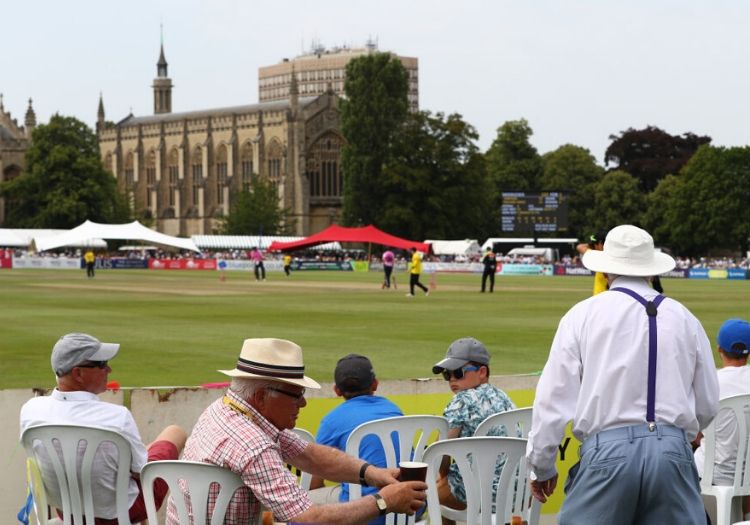 The 2020 Cheltenham Cricket Festival has been cancelled.
Gloucestershire announced the decision to axe the popular two-week showpiece on Tuesday, following a full appraisal of the practical implications of hosting the event.
The Cheltenham College grounds were due to host two County Championship matches and two games from the T20 Blast from June 29, but the Covid-19 outbreak, subsequent UK lockdown and the ECB's decision to delay the start of the season until at least July 1 have forced a rethink.
With any cricket that is played in 2020 likely to be staged behind closed doors, Gloucestershire have made the move to abandon plans for action in Cheltenham. All fixtures that may be possible in the remainder of the schedule will take place at the County Ground in Bristol.
A club statement read: "The England and Wales Cricket Board announced some weeks ago that there would be no cricket played in this country until July 1 at the earliest, and this remains the current guideline from our governing body.
"As we approach July, however, the club's preparations for the Cheltenham Cricket Festival would need to ramp up in order to deliver this annual showpiece event at the College Grounds.
"Due to the many and varied logistical and administrative issues we face in our planning, we are afraid that the club have today decided to cancel this year's Cheltenham Cricket Festival.
"Whilst we cannot now proceed for 2020, we are already excited about putting on something special at Cheltenham next year, and trust that all our members and supporters will want to join us for this."
Please ensure all fields are completed before submitting your comment!