Gloucestershire batsman Gareth Roderick to join Worcestershire
The 28-year-old has signed a three-year contract at New Road, which will begin in November as head coach Alex Gidman – a former teammate of Roderick – continues to strengthen Worcestershire's top order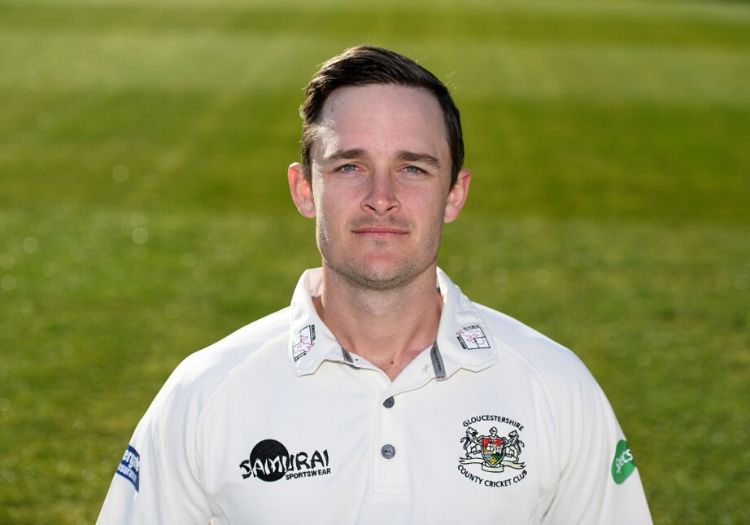 Gloucestershire batsman Gareth Roderick will leave the club at the end of the season to join Worcestershire, bringing to an end an eight-year spell with the Bristol county.
The 28-year-old has agreed a three-year contract at New Road, which will begin in November as head coach Alex Gidman – a former teammate of Roderick – continues to strengthen Worcestershire's top order.
He follows the signing of former Nottinghamshire man Jake Libby, who joined ahead of this season but is yet to make his debut due to the Covid-19 crisis.
A former Gloucestershire captain and wicketkeeper as well, he has scored 4,372 first-class runs at an average of 35.25 for the club, with a top score of 171 against Leicestershire.
"It has been such a privilege playing for this great club," Roderick said. "There are so many people who deserve a massive thank you; from the coaches I have played under and who have helped me so much, through to the fans who have always been behind the team and myself.
"Lastly, the boys in the dressing room who have become part of my daily routine for the last eight years. You have provided me with memories and friendships that I will never forget.
"I wish the club and it's talented dressing room all the best moving forward. I hope the next few months provide chances to make even more memories before my days in a Glos shirt are over."
He added: "Once I met Fanos (Hira) and Paul (Pridgeon) and Alex (Gidman), and had a look around, and heard what is going on behind the scenes, it was a very appealing place to join.
"It looks like there are going to be big things happening in the next few years and to jump on that train and join everyone in that journey is really exciting.
"Part of the discussion I had with Alex wasn't so much about tailoring for white ball or focusing on red ball but building a squad to be sustainable and successful in all three formats."
Gidman explained: "For me, Gareth is an established first-class performer and a top order batsman which again, as we identify the areas in our squad that we need to strengthen, that is one of them.
"There were a lot of county cricketers in the last year of their contracts, and for us, Gareth was the standout player that we wanted to try and bring to Blackfinch New Road and we are really pleased that he wants to come and play for us.
"Like most modern players, he is well suited to all formats. He wants to improve his T20 cricket as well, which is good to hear, and has a lot of experience in English first-class cricket, which is crucial.
"We are constantly trying to strike the right balance between youth and experience and with both him and Jake Libby I think we've got the balance right. Gareth has got lots of cricket left in him, is very hungry and feels this move is what he needs for his career and at this time of his life."
Save 30% when you subscribe to The Cricketer's print & digital bundle. £35 for 12 issues
Please ensure all fields are completed before submitting your comment!