FROM THE WORLD CUP ARCHIVE Mike Brearley on England's 1979 final defeat
The 1979 World Cup was the second edition of the tournament and the second to be hosted by England. Mike Brearley's side performed admirably, beating Australia, Canada, Pakistan and New Zealand on their way to a first World Cup final
The 1979 World Cup was the second edition of the tournament and the second to be hosted by England. Mike Brearley's side performed admirably, beating Australia, Canada, Pakistan and New Zealand on their way to a first World Cup final.
Coming up against Clive Lloyd's West Indies dream team, England struggled to deal with the pace of Andy Roberts, Joel Garner, Colin Croft and Michael Holding as they were bowled out for just 194 – 92 runs short of their opponent's total.
In the August 1979 edition of The Cricketer, Mike Brearley explained how he struggled to deal with the batting of Viv Richards (138 runs from 157 balls) and Collis King (86 from 66) as the West Indies posted an impressive total of 286 for nine.
My previous experience of the World Cup was slightly embarrassing. I was among the hundreds who raced onto the Lord's pitch during the 1975 final thinking the game was over. It has been a highly charged, wonderfully entertaining day and, with sandals clutched in my hand, it seemed the natural thing to join the cavalry charge towards the square.
This year, I once again felt my adrenalin running high but, as a player and captain, and at the end of the final, I watched an identical pitch invasion, but from the dressing-room of a beaten team. Beaten, but not disgraced by the West Indies, the side, it seemed everyone had expected to win again, right from the start of the competition.
It was a good competition, which functioned smoothly and excited the public. It was also a good one of the England team. To win four matches and reach the final was an achievement which scored the theory that we were a moderate side, capable only of beating the poor ones. Someone said in the dressing room, when we gathered before our opening match, that it was "just like a tour starting again." He was right – the atmosphere was similar.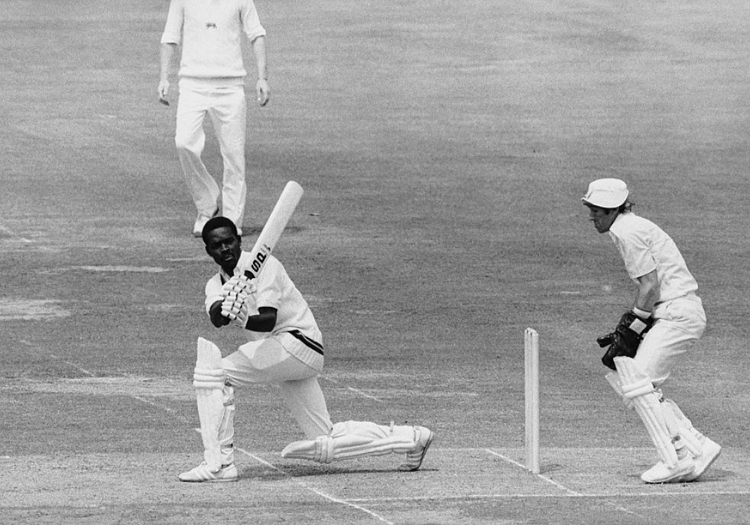 Our preparations did not begin until the Thursday lunch-time, less than 48 hours before the first game. Not enough time, I felt, but even then it was a relief. If the weather had been bad that week, and the Benson & Hedges Cup games had dragged into a third day, we would not have had the squad together until Friday night – an unthinkable situation before a World Cup.
The opening game illustrated the energy that the competition was to demand. The day begins when you arrive at the ground at 9.30am and continues at a high level of tension, often until 8pm. It was more exhausting than a day of Test cricket, yet personally I did not feel nervous. Certainly, the most nervous I felt was before my innings against Canada. Perhaps it is the fear of an embarrassing failure; if so, it was justified. In the Canada match I was out for nought.
We beat the Australians more comfortably than I had anticipated. May I overestimated them because I forecast that they would be a considerable threat. Even so, there were two points in the game when they were very well placed – at lunch, when they were 97 for one, and then when we lost two wickets for five.
As the survivor of that minor collapse, I still felt calm. I knew that, for some time, I would not have had to think of scoring quickly, and it was here that I first noted Graham Gooch's new maturity which was to be such a feature of the fortnight. He looked in form from the start and helped me with his confident comments in mid-pitch between overs.
The weather upset out plans over the next few days. Sunday was free but we had hoped to practise at Lord's on Monday. Rain put a stop to that. Further rain delayed our game against Canada until the Thursday and left the pitch damp under the surface – ideal seamers' conditions, in fact, and Canada made the mistake of electing to bat. Any team would have been troubled by our attack in such conditions.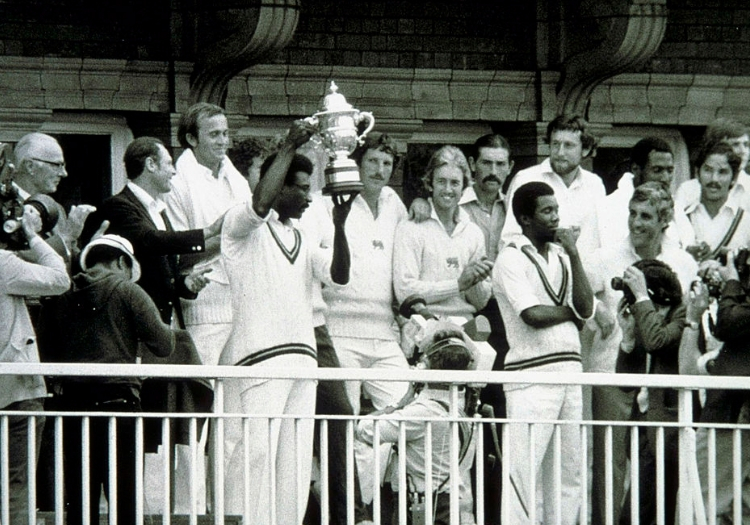 It was in the final group match that Geoff Boycott's bowling became invaluable. We had always planned that he would bowl – it was not an off-the-cuff gamble, and he had already taken two wickets against Australia. But against Pakistan he took the decisive last two just as they looked capable of winning. In the past, Geoffrey has been reluctant to bowl due to his back injury and his desire to apply himself to batting. But in this competition he visibly enjoyed it and was more useful than I could have ever hoped.
Pakistan had been able to put us in – I would have done the same – and in characteristic Leeds conditions, our batting was in some disarray. Any top international bowlers would have expected to take wickets and at one time it seemed that we would make only 120. Even with 165 we thought out chances were probably less than 50-50, but Mike Hendrick had the sort of day when he kept hitting the edge of the bat rather than missing it. It was an amazingly good spell and heartening for Mike, who often wonders what he is doing wrong when he beats the bat so consistently without taking wickets.
By beating Pakistan, we qualified for the "easier" semi-final, but New Zealand came horrifyingly close to beating us. We got enough runs, just, thanks to Derek Randall, who had not even reached double figures in the three previous games. We had not wanted to leave him out, not only because his batting potential is so high, but also because he will save 20 runs more than an average good fielder in any one game.
We would have liked to play the same side in the final, but it was too much of a risk to include Bob Willis when, after three of four overs, he might have had to limp off. He came very close to making it and, on the morning of the game, he bowled splendidly to me in the nets. Eventually, we had to leave the decision to him and, although it obviously hurt him to say so, he finally decided that he could not be absolutely certain about his fitness. That left us with 24 overs to be bowled by people who could not be slogged – in other words, not attacking bowlers.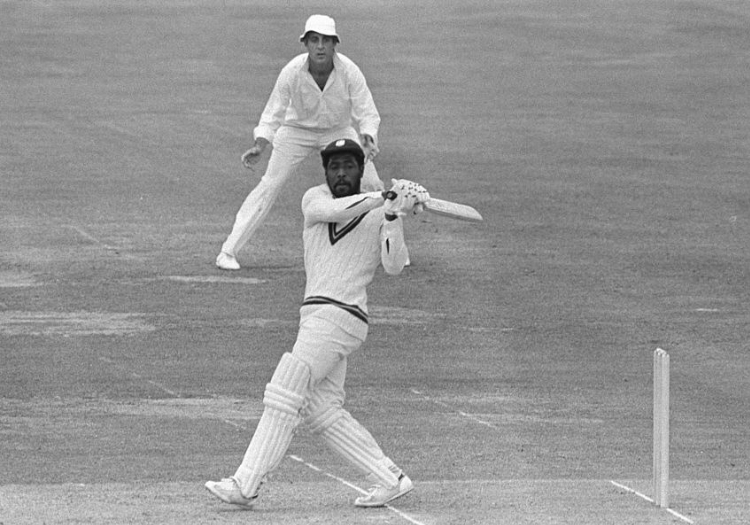 Collis King was inspired and when he and Richards were in full flow, I felt helpless. I knew there was nothing more we could do. But even with 286 to chase we thought we had a chance. At tea-time, Geoff and I had taken 80 from 25 overs and the lads were unanimous that it was still a good position. At that point, I was all for having a go, especially against the fifth bowler, but others thought we should just keep playing, ticking it over at four an over. That we did, and when I was out, in the 27th over, we were on 129.
While Gooch and Randall were together we still had a chance of winning. Gooch, in particular, played with great power. But for those who followed, however, it was a near-impossible asking rate. Even on this ideal Lord's pitch, you cannot expect to score at eight an over against Joel Garner bowing straight Yorkers with his arm coming out of the Nursey trees.
There were some signs of dressing-room dejection when it was over. Disappointment is natural when so few people had expected us to win, but we had got there, we had played our part in a memorable day… and we really could have won it.
This article was published in the August 1979 edition of The Cricketer - the home of the best cricket analysis and commentary, covering the international, county, women's and amateur game
To subscribe for just £44.99 per year, click here
Please ensure all fields are completed before submitting your comment!