FROM THE WORLD CUP ARCHIVE: Derek Pringle on 1992
DEREK PRINGLE: After a very successful winter the ultimate prize had eluded us. We all had it in us to win the Cup but form and fortune have to be on your side on the day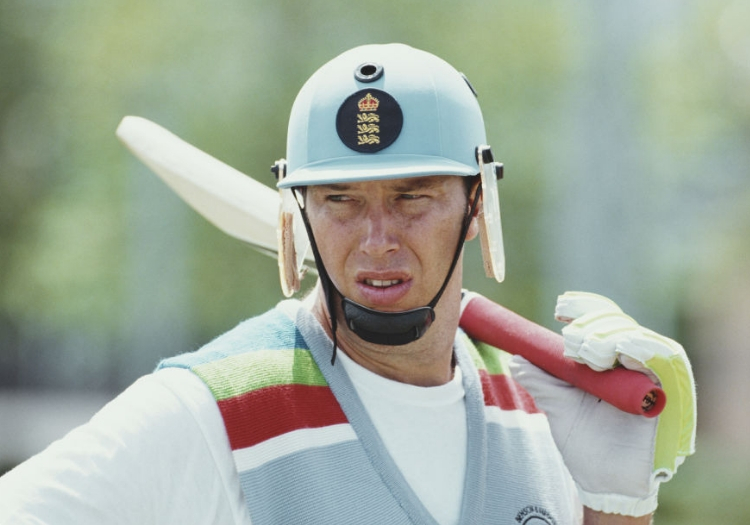 In the 1992 World Cup final, England agonisingly lost by just 22 runs to Imran Khan's iconic Pakistan team. One of the main members of that England squad, Derek Pringle, wrote this reflection piece for The Cricketer shortly after the tournament.
After 19 air flights and a whole host of injury problems, England finally bowled out of the World Cup, beaten by a rampant Pakistan who had probably got just 20 runs too many on the night. Over 87,000 people saw the final, enacted for the first time in coloured clothing, using white balls and under glorious floodlight.
Unfortunately, the competition was marred by a rain rule that required lengthy and complex computation. If you happened to be batting second and could see rain approaching, you simply couldn't know how many runs to get on the board to be safe before it arrived, without a detailed over by over breakdown of the opposition's score and a degree in Applied Mathematics.
Of course, the whole thing could have gone unnoticed, but unseasonal rain (that El Nino, again) affected many matches. However, it chose the semi-final between England and South Africa to highlight the ridiculous shortcomings of this rule, and the unbending rigidity of the timings of innings, due to all-powerful television schedules.
South Africa, have rallied well after failing to bowl their complete quota of overs, needed 23 runs off 12 balls. Not impossible, but difficult when you are six wickets down. This was of course before heavy rain and quadratic equation were applied.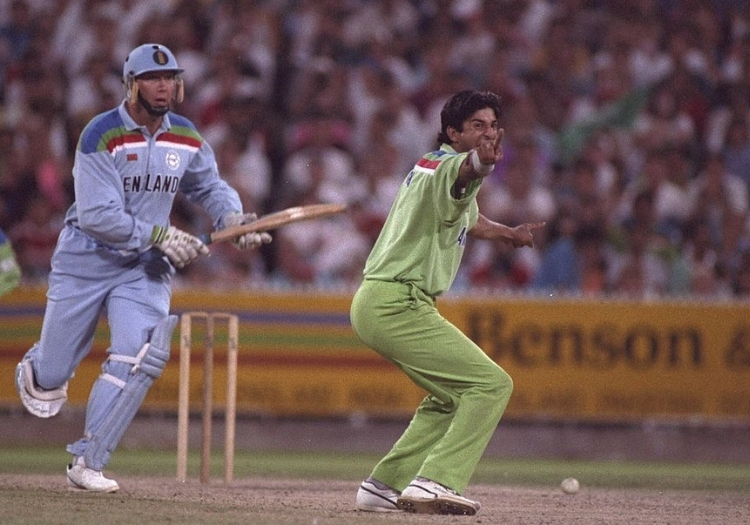 Pringle in action against Pakistan
Eleven minutes later out trudged the teams to continue, thinking that seven balls were left. In fact, there was only one ball left and South Africa needed 22 runs off it. A great game had ended in complete farce.
The itinerary was punishing and large reserves of stamina were required by all including the thousands of English fans, many of whom has been following the team since the First Test in Christchurch. How their sunburnt skins and battered livers coped I'll never know, but their vocal presence was unchallenged and some of their songs were stirring refences to a cricket tour on the road. We enjoyed their support.
Losing the final was a deflating experience. Many were inconsolable in defeat. Surprisingly though it was the senior players like Gooch, Botham and Lamb – who are unlikely to get another chance – who appeared to take the loss most graciously.
After a very successful winter the ultimate prize had eluded us. We all had it in us to win the Cup but form and fortune have to be on your side on the day. Winning these days is everything but the occasion is that magnificent cauldron of a coliseum will not be tarnished in my mind by coming second. Many a left-hander would have given their right arm to be there.
This article was published in the May 1992 edition of The Cricketer - the home of the best cricket analysis and commentary, covering the international, county, women's and amateur game
To subscribe for just £44.99 per year, click here
Please ensure all fields are completed before submitting your comment!