From boundaries to bake off: John Lyon School are committed to promoting the 'love of cricket'
At The John Lyon School, several lockdown initiatives, including video drills and incorporating off-field activities in their annual cricket week, have opened the sport up to more pupils than ever before, writes ELIZABETH BOTCHERBY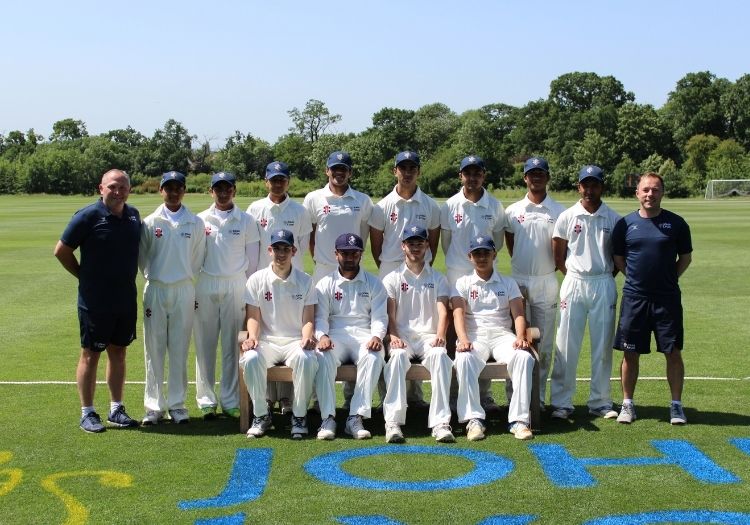 When running a cricket club, be it juniors, adults, your local community side or a school, it is easy to focus on the first XI – the star performers, the future professionals, the match-winners.
However, at The John Lyon School in Harrow-on-the-Hill, they are committed to promoting their pupils' 'love of cricket', regardless of playing ability or team status. And this refreshing shift in attitude is partially thanks to last year's nationwide lockdown, which forced teachers and students alike to think outside the box.
"All of our year sevens are exposed to cricket," explains head of cricket, Adam Ling. "Even if they don't want to carry it on afterwards, they will have to do some form of cricket in year seven.
"During lockdown, for their weekly P.E. homework, they had access to online cricket drills and had to pick one of the challenges and video themselves doing it. It could be as simple as a coordination exercise like throwing and catching a ball against a wall, or you could be creative and go for one of the more daring ones. We structured them so a beginner could find success and an elite cricketer could also benefit."
However, it wasn't Ling and his colleagues creating these drills but the senior boys. Split into small groups or pairs, the seniors were given complete freedom to design, video, critique and edit their drills before uploading them to the school website for their younger counterparts.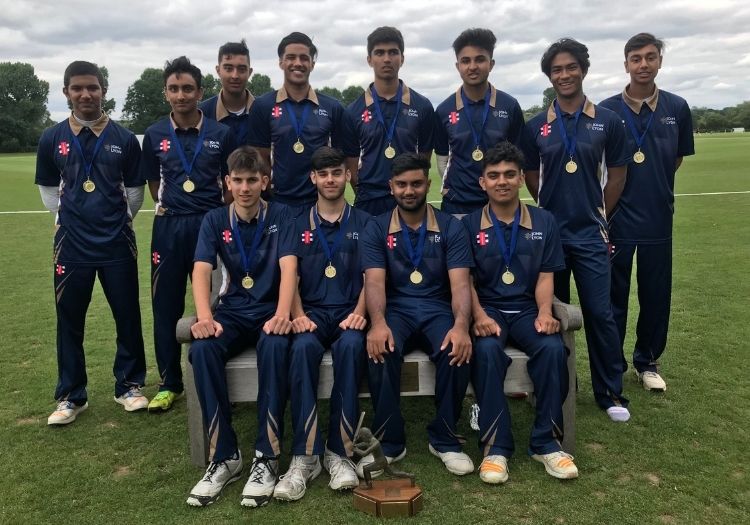 The John Lyon School cricket team
"With the seniors we're big on leadership and in a non-Covid world our seniors would be expected to attend junior training and assist" Ling says. "We have a mentoring programme with our elite cricketers where the first team opening bowling works with the year seven and year nine opening bowlers. They'd be in the nets together and he'd be coaching rather than me because we do find that if the boys see it from someone who does the same job as them, it hits home the message a little bit better."
And such was the success of the student-produced drills, both for the junior and senior pupils, Ling is already building the initiative into his plans for winter coaching.
"We actually had some really creative videos," Ling says. "Some of the boys live in flats so they worked on 'how can I do a batting drill with limited space?', others were in gardens, but they all really had to think outside the box which was good for them.
"And for the juniors, any boy can go and have a look and replicate these at home. He can go home and do some shadow batting and he doesn't need our company. You think to be a good bowler you need to go to the park or have a back garden that's 22 yards, but you don't need that anymore. You just have to be creative.
"In order to get better at something, you've got to practice and [the videos] are definitely going to help with that. We call it a 'Covid keep' – something we will keep and use, particularly in the winter and pre-season when you can't go outside or into the nets."
It's not the only lockdown initiative Ling is keen to carry forward either.
"We hold an annual cricket week, which always used to be about the boys who want to play competitive cricket," he says. "This year we had to do it remotely, so there were points for different challenges like a cricket-themed bake off and a video game competition, and we had a talk from Fran Wilson which was really well attended.
"It brought people out of the woodwork who aren't outstanding cricketers but love the sport from a different perspective. The winner of the bake off was a non-cricketer, and our first team scorer is an old boy who discovered he loved scoring at 14 – it was his way into cricket.
"Now we're saying cricket week should be about the love of cricket. It's really expanded the number of people we usually look at and it means you don't have to be the best cricketer to win points for your house. That's something we'll keep because it encourages participation."
And their efforts to increase participation are already paying off with the P.E. department seeing a huge increase in the number of boys interested in cricket.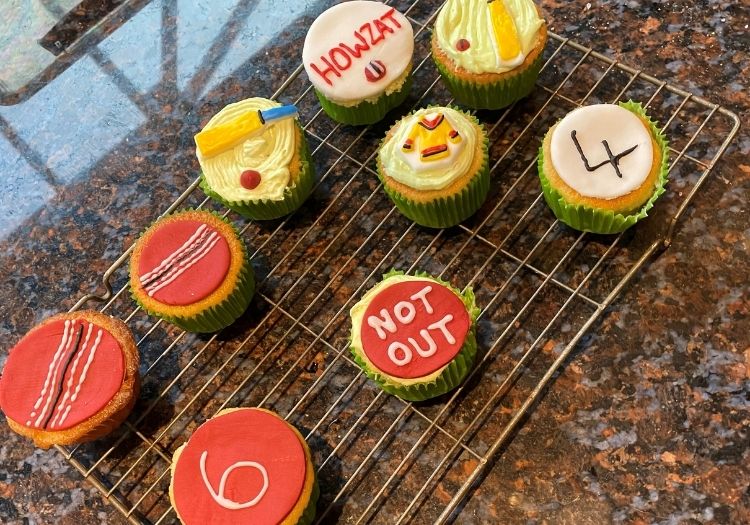 Bertie's winning bake off entry
"The number of cricket bags rolling around the school is more than I've ever seen!" enthuses Ling. "We've also found quite a few who just want to come and be a fielder. They can't bat and they don't know how to bowl so they assume they can't play but what we say is, 'if you can save me 20 runs in the field by diving around that's 20 runs the batsmen don't have to score', so we've had quite a few getting involved.
"We're going to create recreational groups with different style formats. We're not going to play 20-over cricket with them; we need to be more creative - 100-ball games, pairs cricket so when you're out your game's not over – ways to get them to enjoy playing cricket where if you're not successful, it's not the end of the game."
Looking ahead to the next academic year, expanding recreational cricket isn't the only item on Ling's agenda. The school will be co-educational from September, meaning he has the exciting challenge of creating a girls' programme from scratch.
"It's a really interesting time," Ling says. "My big focus next year is how are we going to begin a seven-year development programme for girls' sport which is in line with the boys? We have no idea of the quality or standard, so it will be a real learning curve, but we have appointed a cricket professional, Chris Peploe, whose big focus will be developing girls' cricket.
"The aim by the end of the year is to have competitive cricket, whether that is softball, T20, a pairs game. But we'll be led by the cohort we bring in. I'm not going to make them do anything that would make them fall out of love with the game; equally if a girl is strong enough to play boys' cricket, she will.
"In three, four, five years' time, we're hoping these year sevens will be the role models for our new girls. It's a long process but a great time to be involved in girls' sports."
The Cricketer would like to thank Durant Cricket for their ongoing support of our schools cricket coverage. For more on Durant Cricket, including booking a site visit, please click here
Please ensure all fields are completed before submitting your comment!