Chris Woakes loves Lord's but batsmen on all sides struggle... PLAYER RATINGS
The Cricketer runs the rule over the individual performances of both sets of players during England's clash with Ireland...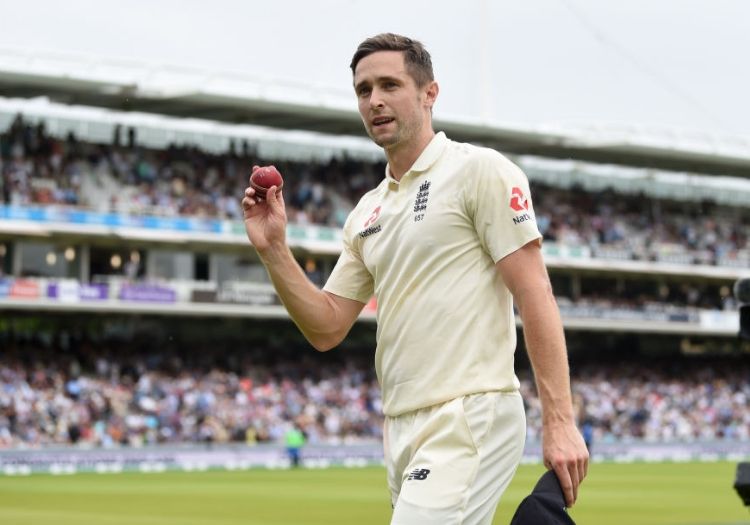 ENGLAND
Rory Burns (6 & 6): Out twice in remarkably similar fashion, prodding outside off to a ball he should really be leaving well alone, a worrying trend ahead of an Ashes series. 2
Jason Roy (5 & 72): Limp performance in the first innings, typically combative in the second but seemed to become frustrated at the speed of his knock, despite rattling along at a run a ball. 6
Joe Denly (23 & 10): Was this the last we see of the Kent batsman in an England shirt? Had his legs pulled from under him by his captain in the second innings. 3.5
Joe Root (2 & 31): Never looked comfortable at the crease, particularly against the intelligent swing bowling of Adair. Peculiar decision to charge the Irishman led to a very substandard dismissal in the second innings. 3
Jonny Bairstow (0 & 0): Curious Test match. Seems to be stuck in ODI mode, determined to play aggressively at deliveries on his stumps. Needs to slip back into a Test mindset and sharpish. 2
Moeen Ali (0 & 9, 1-14 & DNB): On the evidence of the past year, Moeen is most certainly not a Test match No.6, and England will need to recognise that in their Ashes selection. Ought to be coming in at seven or eight, and left to do damage with the ball. 2.5
Chris Woakes (0 & 13, 0-34 & 6-17): Looked far too eager to score quick runs with the bat, suggesting a World Cup hangover. With the ball, was a little rusty in the first innings but absolutely devastating in the second. 8.5
Sam Curran (18 & 37, 3-28 & DNB): Another very useful all-round display from the Surrey youngster. May well find himself out of the side in the Ashes, but has never really been deserving of the drop during his Test career. 7
Stuart Broad (3 & 21*, 3-60 & 4-19): England's senior bowler used his knowledge of Lord's to full effect to help blow Ireland away on the third morning. 8.5
Olly Stone (19 & 0, 3-29 & DNB): A fine first burst in Test cricket pulled England back into the game on Wednesday. Showed plenty of promise with the bat, too. 7
Jack Leach (1* & 92, 0-26 & DNB): Only got three overs with the ball but was pivotal in turning the match in England's favour in an unlikely role at the top of the batting order. 9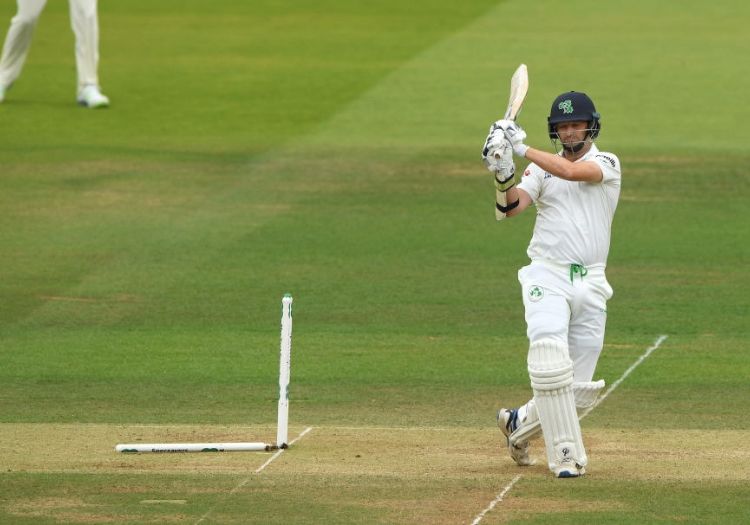 IRELAND
William Porterfield (14 & 2): A couple of cheap dismissals is not the Lord's experience Ireland's skipper will have been hoping for. 3.5
James McCollum (19 & 11): Showed glimpses of attacking potential before being undone by England's excellent new-ball bowlers. 4
Andrew Balbirnie (55 & 5): A fine first-innings half-century put Ireland in a position from which they really ought to have gone on to win the game. 6.5
Paul Stirling (36 & 0): Built a partnership with Balbirnie to all but take the match away from England. His dismissal in the second innings, bowled top of middle trying to drive, highlighted Ireland's fragility on the final day. 4.5
Kevin O'Brien (28* & 4): Ran out of partners in the first innings, couldn't show the same staying power second time around. 4.5
Gary Wilson (0 & 0): A disappointing game. A pair and a handful of unconvincing moments behind the stumps. Did take a couple of excellent catches, however. 3
Stuart Thompson (0 & 4, 0-30 & 3-44): Played a part in England's second-innings collapse by removing Roy. 6
Mark Adair (3 & 8, 3-32 & 3-66): A terrific performance with the ball in both innings. An ability to swing it both ways had England's batsmen floundering. 8
Andy McBrine (11 & 0, DNB & 0-47): Did not get a great deal of time to show what he can do. 3
Tim Murtagh (16 & 2, 5-13 & 1-42): Brilliant on the opening morning, bowling from his favoured Nursery Ground end. Less incisive on day two. 8
Boyd Rankin (7 & 0*, 3-32 & 2-86): Bounce and pace contributed to England's first-innings demise. Looser and less dangerous in the second innings. 7
To celebrate England winning the World Cup you can subscribe to The Cricketer for just £20.19. Click here to learn more
Please ensure all fields are completed before submitting your comment!