"Cricket needs to be cool to more people": ECB county cricket chief explains Hundred approach
HUW TURBERVILL: Hollins – at The Oval on Thursday, as champions Surrey began their title defence against Essex – did his best to convince that The Hundred can attract a new audience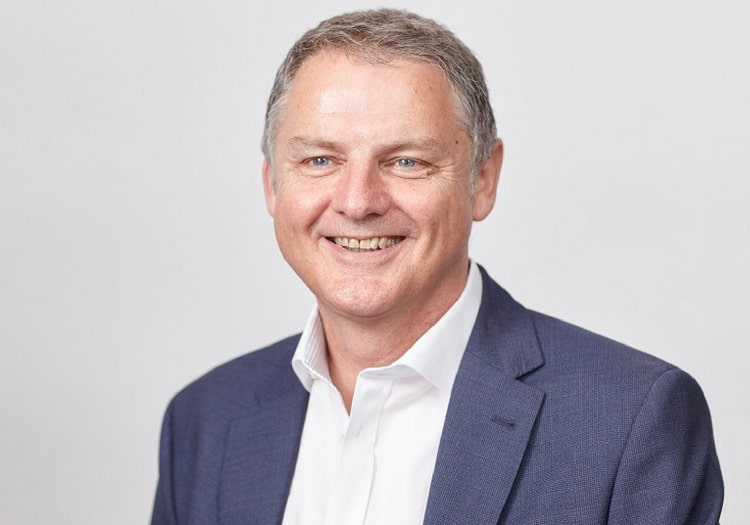 When Gordon Hollins was appointed managing director of county cricket in January, it was the next step in a process that has seen the ECB attempt – some would say belatedly – to alleviate the concerns of fans of the domestic game about The Hundred.
It was a new role, and it came on the back of most counties signing up more enthusiastically to the new tournament in the autumn, at least publicly, after a period of apparent discord.
The general line taken now is that cricket needs The Hundred, which will run from 2020–24, to succeed, and the £1.3m per year each county will receive will help finances, at least for the foreseeable future.
The ECB still face an enormous task to turn around considerable scepticism among fans and some sections of the media however.
Hollins – at The Oval on Thursday, as champions Surrey began their title defence against Essex – did his best to convince that The Hundred can attract a new audience.
"Cricket has an important core of people like us who oil the wheels of the game – club, county, international – we are the base or platform upon which you can build the game [but] we need to nurture and grow that core and support," he said.
"What I hear most often is there are not enough people [in the core]. We need to generate and inspire more people to engage in our game than ever before. I genuinely believe The Hundred plays an important role in achieving that. If it can achieve 'water-cooler moments', the more of that comes back into the system.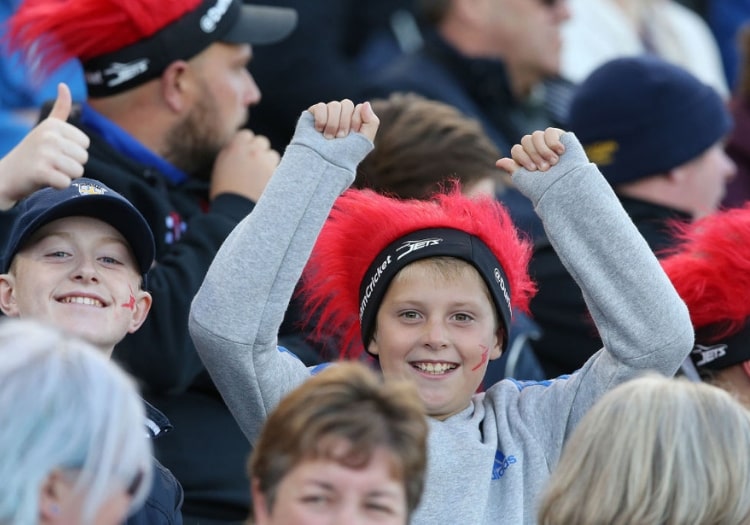 The Hundred is designed for a new generation of cricket fans
"Younger people have more distractions than we did when we were growing up. We had cricket, rugby and football [but] the last round of Sport England funding saw awards go to 64 sports. Electronic devices don't dominate every day, they dominate every minute of a youngster's day. Unless we react and appeal to more people, cricket is going to suffer down the line."
He used an example from his days as Durham's commercial manager.
"In 2005 we had Steve Harmison and Paul Collingwood playing in that unbelievable Ashes series [the latter only played in the final Test]. During that summer attendances [in county cricket] went up. They weren't playing [at Durham during the fifth Test at The Oval], no England players were on show. It was a game against Glamorgan, it wasn't a big headline game; but attendances had generally started to increase because cricket was cool. It's still cool to us and the core, but it needs to be cool to more people."
Asked if he believed that the BBC would not have been keen on showing a county T20 tournament, he said: "No. The BBC like The Hundred, in fact they love it. No broadcaster will [come to a governing body] and say this is the product they want – but the BBC like it because it appeals to their agenda. You can see what they are doing around women's football, the FA Cup and so on. They wanted something new that fitted their agenda and created a narrative."
He insisted that was not the reason why the ECB devised the 100-ball-per-innings format however.
An audience that the ECB hopes The Hundred will appeal to is the UK's South Asian community.
"The demographics for county cricket and the Cricket World Cup are entirely different," Hollins said. "A number of fans buying tickets for the World Cup will be South Asian. Events like that appeal to them. They love cricket, they have cricket DNA in their blood and want something different. Look at the city of Leicester – 52 per cent of the city's population is South Asian, but where are they at Leicestershire games?"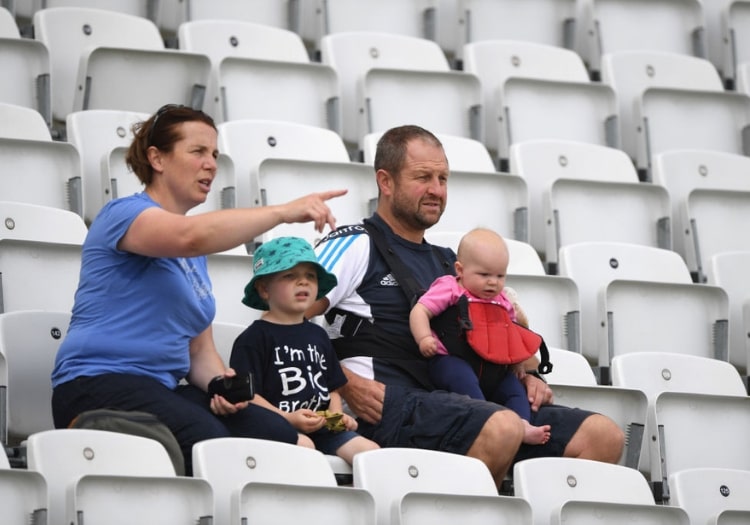 Will the ECB make their new competition a success?
Asked if he feared The Hundred will devalue county cricket, he conceded: "Clearly the 50-over competition [which will be played at the same time] is becoming a development model, no one is going to deny that. That is a price that has to be paid to fit all the different formats in."
He hopes that the new round of 50-over friendlies, which sees national counties (formerly minor counties) hosting first-class counties, will create some additional interest.
He also believes the Blast can prosper alongside The Hundred. "It attracts a specific audience, has a great county rivalry, and I don't see that changing; in fact I can see audiences growing for that if The Hundred grows the 'core'."
When asked why the ECB has not made public the research that they cite as illustrating the need for the new, shorter format, he said: "There are sensitivities. We have been trying to take the counties with us. We have been the explaining the rationale to them more extensively than in any other time in my ECB career [12 years]. Let's see where that goes when the design [announcement of team names and so on] is complete."
He hopes that the scepticism can be defeated this time "as it was in 2001/02 when T20 was launched", adding: "All the people I speak to say they might not love it [The Hundred] but they do understand that when they move on, they want cricket to be in a better place."
Hollins was at Nottinghamshire CCC on Wednesday for the first of 40 meetings with the first-class and national counties, plus MCC and Cricket Wales. "We want counties to come back to us with their plan to align with our 'Inspiring Generations' strategy. We want them to tell us where they think they can excel."
He stated firmly that the ECB have no objective to reduce the number of first-class counties.
"It is a question I am always asked – haven't you got too many first-class counties? And I always answer – you cannot have enough good first-class counties."
Many fans believe their clubs should not have agreed to the creation of The Hundred; that the ECB are spending too much on it; and that it is just too big a risk; but it is clear that the ECB have been trying to take the existing domestic game with them more over the last six months or so, after a difficult birthing process this time last year.
Whether The Hundred is a success however – and what kind of effect it has on the county game – remains to be seen.
Please ensure all fields are completed before submitting your comment!