The rise of Devon Conway, New Zealand's batsman-in-waiting
SAM DALLING: Conway is a man of the world: South Africa-born and New Zealand-qualified, with a long club cricket stint in England under his belt as his stock continues to rise. He opens up on a long, winding journey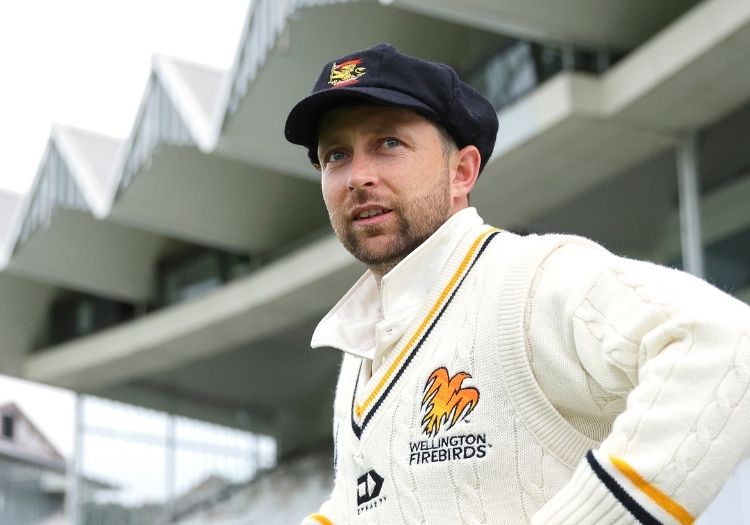 A flick of the wrists was all it took, and the ball sailed over Napier's leg-side boundary.
Pakistan's Haris Rauf – topping 144kph on the speed gun – fired one in at Devon Conway's legs and, without pause for thought, the left-hander whipped it up and away for a maximum.
"The square boundaries at Mclean Park are slightly shorter than the straight ones so any time you have that option to go square you have to take it," he explains, as if it were the only logical outcome.
"It was pure reaction. I saw early that he was trying to go for the hole and managed to get it out the middle of the bat and bring up the six. It was needed at that point of the game, so I am pleased it came off."
The stroke brought up a half-century, Conway's second in six outings for New Zealand since making his T20I debut against the West Indies on November 27.
"Spectacular," cried Mark Richardson calling the game for Spark Sport: "if he gets a start, watch out: he's all class."
The batsman's toes would have curled with embarrassment. He sees run-scoring as his job and does so with minimal fuss, celebrating like a man who had done it a thousand times over: a punch of partner Scott Kuggelejin's gloves and a brief, understated acknowledgment of the crowd.
His side went on to lose the game, but it was a remarkable shot, from a remarkable player, who has enjoyed a remarkable three years.
"It felt really good," he continues. "It feels even better reflecting on it now. In the game you are so in the moment, so focused on the next ball and the job in hand, that you don't really get caught up in the emotional side of it.
"It was pretty cool to have contributed. It was disappointing we lost the game but it was great to have been part of the squad that wins the series. Those are the things you remember the most – experiencing winning with the guys was awesome."
***
Conway's debut for the Black Caps came almost as soon as he was eligible. He and partner Kim had only moved to New Zealand ahead of the 2017/18 season.
Previously they were based in Johannesburg, South Africa: the country of his birth, his upbringing and where he had played all his first-class cricket.
Fast forward to May 2020 he had an ANZ central contract three months before he was even allowed to take the field.
He says there was no call from South Africa that pushed the issue and was in shock when he got the news, albeit his humble nature would never allow him to admit otherwise – an hour's conversation is regularly punctuated by references to chance.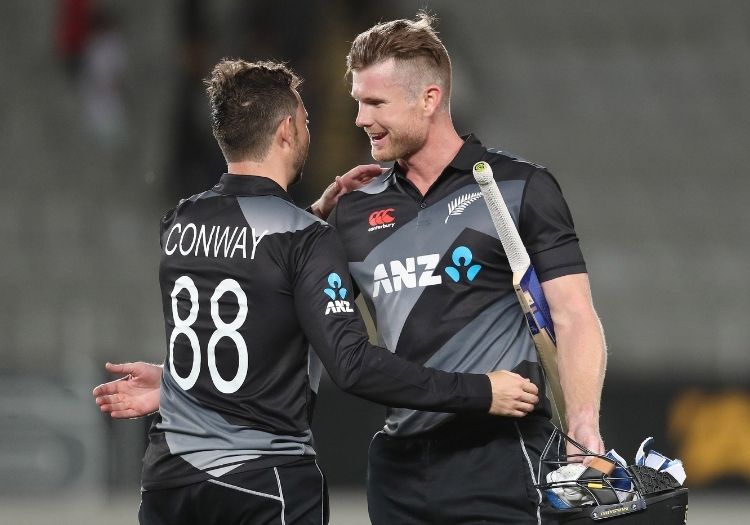 Conway made his T20I debut in November 2020
"I get those moments sometime when I am thinking how has this happened so fast? I have been very lucky with all the opportunities that I have had at Wellingtons and things went my way very quickly.
"Tom Blundell got his call-up to play a couple of Test matches which got me into the Firebirds environment. That was pretty lucky and then I was scored a few runs in those early games. That definitely plays a role in showing the guys you are capable of playing at that level."
Blundell has become a key figure in Conway's life, along with fellow Firebird Rachin Ravindra.
The trio have become inseparable on and off the field, even spending what Conway coined an "Orphan's Christmas" together with their respective partners.
"The three of us get on so well. We train through the winter together, we are all batters and Tom is my keeping coach at times.  We are all aspiring to play as much international cricket as possible and we cherish the moments we have on the field. That is what we will have at the end of the day: yes we will have stats but more important are the memories.
"Friendships are an awesome by-product of playing professional cricket but we have a friendship outside of cricket that makes spending a lot of time together all the more enjoyable. It is a pretty special bond."
Their bromance even has its own nickname in the Wellington dressing room.
"The guys have started to call us the Big Three, which is quite funny: we don't really entertain it as we don't like to be labelled as superior. It is all said in good spirit though which makes it a bit easier to accept: if they were saying it behind our backs it wouldn't be as pleasant!"
***
If Conway's initial chance with Wellington was slightly fortuitous, his elevation to the New Zealand setup is based on output alone.  
His numbers over the past three years are staggering: more than 4,300 runs for his adopted regions across all three formats.  
He reached three-figures in only his second Plunkett Shield game, and has gone on to make nine hundreds, including a first-class career-high 327 against Canterbury last season.
Two seasons in a row he collected to domestic player of the season gong, dominating the run-scoring charts in both the Shield and Super Smash (T20). Last year, he made it a clean sweep last year when he scored heavily in the 50 over tournament.
While the sample size remains small, Conway looks set to make a seamless transition into international cricket. He puts that down to mental fortitude.
"The level of cricket is not too much of a different," he says. "For me, the difference is the hype around the games. It is much greater and so players are probably putting more pressure on themselves at that level.
"But if you can park that to one side and think: 'Okay, there are a lot of external things going on but I am going to focus on my job, on the game, on the ball and not worry about external factors,' that probably gives you the best chance of performing. I try not to put too much pressure on myself.
"I do get nervous but that is a good thing for me. Making peace with the nerves makes me feel like I am ready. I try to adopt the mindset of it being just another domestic game of cricket. What is the job needed of me? And then I go out and do it. Once I am in the middle going about my work, I feel like I am in control."
***
Prior to switching allegiances, Conway was a regular for his provincial side Gauteng. He debuted as a 17-year-old, spending two summers at KwaZulu-Natal Inland a decade ago, before returning home.
His record for Gauteng was impressive and his final act was to score an unbeaten 205 in a Sunfoil 3-Day Cup clash with Border, although he refutes claims that runs were easy to come by.
"They do say it is second-tier first-class cricket, but you come across really good players – I made my debut with Temba Bavuma and Andre Nel, and I also played with Quinton de Kock. 
"There is so much competition in SA to get into the franchise setup that the second-tier is pretty strong, and because it is still considered first-class cricket, guys are still wanting to prove a point. It is really competitive cricket and has given me the foundation for where I am now."
However, despite Conway's impressive record for Gauteng, he struggled to make his mark at franchise level. It started promisingly - 47 and 86 on debut for the Dolphins against the Lions. But a run of big scores eluded him and his average was mediocre: 21.28 in nine games for Dolphins and 21.29 in 12 games for Lions, for whom appeared after returning to Gauteng.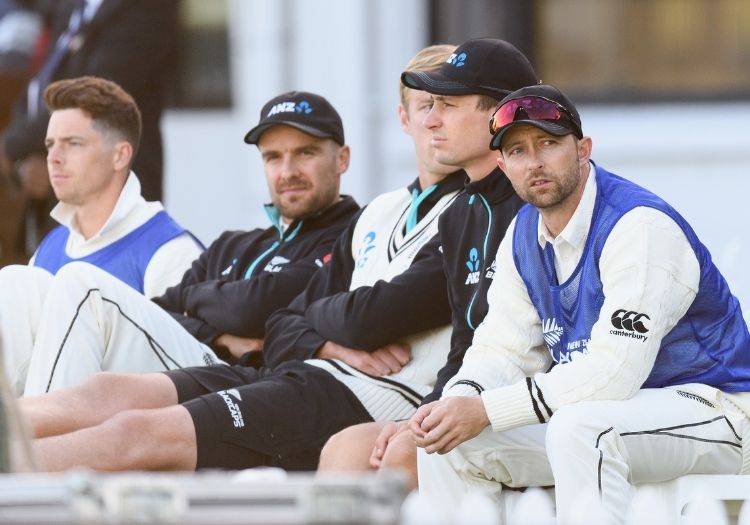 The South Africa-born batsman is awaiting his Test debut
A far cry from the 2,000 runs he has racked up since joining Wellington at 69.24 and he believes a sense of security has been critical to his upturn.
"At the Lions I was floating in the batting line-up. I was used at the top of the order, in the middle order and I even batted at No.7 in a four-day game. I was never really glued to a position in that setup.
"At Wellington I really feel sense of belonging and have the backing of the support staff and my teammates. I was put in positions where I was the guy for the job. I was told I would play and bat at No.3 in the four-dayers and open in the T20. Having that backing made a massive difference.
"They are such good people, and the beauty of their culture is that it is so relaxed and welcoming. That gets the best out of each player that walks into that environment because they feel like there isn't too much pressure. That is awesome because you can just go out and play rather than feeling you have to impress someone.  I play with freedom and express myself here.  Not much else has changed."
***
With Conway's star set to continue its rapid ascension, it is worth noting he is already well-known in pockets of England.
Before starting afresh in New Zealand, he trod the well-worn path of the overseas club pro, starting in 2010 when long-time mentor and coach Jimmy Cook took him to Somerset.
There he turned out for Taunton Deane alongside England spinner Jack Leach, while also playing a full season for the county's second team, featuring alongside Australia white-ball seamer Andrew Tye on several occasions.
Bitten by the bug of the English summer and all the idiosyncrasies that come attached, he returned for a series of successful spells across the country.
In 2012, he turned out for Matlock in the Derbyshire League, before spending the following summer at Kearsley in the Bolton League.
Back-to-back years at the now-defunct former East Anglian Premier League champions Vauxhall Mallards came next, before he rounded off his multi-year tour in the Lancashire League with Nelson. Those formative experiences were vital to his development.
"From a cricket perspective, it provided me the chance to take a role as an overseas pro: It was about taking responsibility, knowing you are getting paid to do a job and then fulfilling it. I couldn't leave it up to someone else.
"But it wasn't just the cricket. It allowed me to grow-up. I learned all those small things that you have do on your own when you leave home: how to save and spend my own money, how to make my own decisions and how fend for myself.
"I had to handle myself in new situations and make good friends. It was about being a good club man. I didn't have one poor experience at any of the clubs but Taunton Deane were a great bunch of guys. We used to have so much fun with our nights out after games celebrating each other's success. It was a great time in my life that I look back on very fondly. I miss those days."
***
Sport was never far away in the Conway household when he was a youngster. His father was a football coach who taught former South Africa opener Neil McKenzie how to play the game.
McKenzie was an idol of a young Conway and, while he hasn't quite inherited his hero's rigorous pre pre-game rituals, there is one absolute.
"I put my left pad on before my right pad – that is my one non-negotiable. Anything else can happen of its own will. I don't believe that doing things in a certain order will make me successful, but this is one thing that has to be done.
"I can't pinpoint where it came from – maybe because I am left-footed. I physically think about it every time I pad up. I am too scared to try putting on my right pad first and then going out to bat: I would just think about it the whole time. My head would know something is wrong!  It is oddly built into me and I will have to run with it for the rest of my playing days."
One thing he has copied though is McKenzie's work ethic, having got into the habit early.
"When I first came to New Zealand I got told by people: 'Don't hit so many balls because you will burn out,' but I told them I had been doing it for many years – I have found enjoyment in training from a young age and it is part of my cricketing DNA.
"As a youngster I used to hit 100s and 100s of balls. I would wake up at 6am to go and hit balls before school started. Then I would go for a hit after school. It was nonstop cricket.
"It has a calmed down a bit now that I am a little bit older. I am a bit more specific about my training rather than just hitting balls for the sake of it. When I find myself in a space where I am just going through the motions then I don't get a lot out of my training."
***
Conway and partner Kim are now well-settled in Wellington. He had only suggested the move half-jokingly during a round of golf, and was taken aback when Kim encouraged him to explore it further. Both families were fully supportive, although Conway had some butterflies when breaking the news to her parents: "I didn't know if they would be keen on letting their baby girl emigrate to a different country!"
He fired out his cricketing CV, they sold their house and jumped on a plane. There was no promise of a contract with Wellington: he had instead approached several clubs in the city as part of a deliberate attempt to minimise focus on cricket.
"First and foremost, it was a matter of going over to NZ to see what it was like to live there," he explains. "We wanted to see if we could see ourselves there in the future with a family. That took some of the pressure away from my cricket. We were just going over to enjoy our time there and ultimately that helped me play more freely."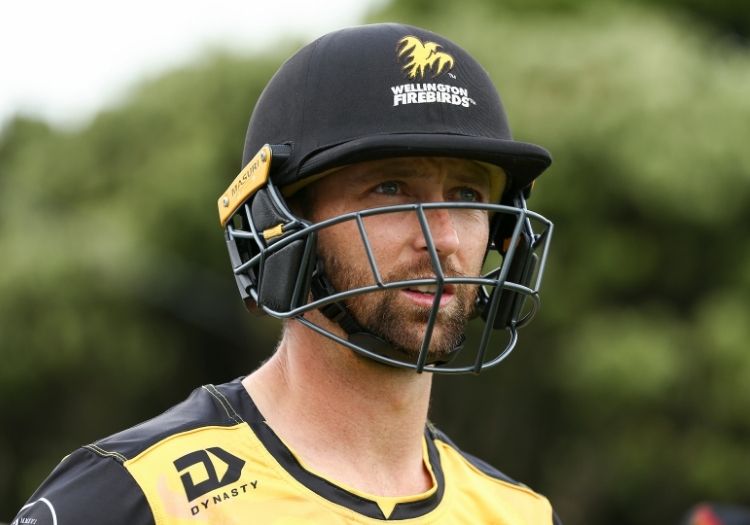 Conway is indebted to Wellington Firebirds for his opportunity in New Zealand's domestic competition
Another key factor in the couple's smooth transition was their pseudo-adoption.
"We have what we call our Kiwi mum and dad – "Billy" and Nicky Murray.  Billy played a handful of games for Wellington Cricket back in the day and played for Victoria University of Wellington Cricket Club.
"I met him at the club and our friendship has grown since then. They have really, really, looked after us since we arrived. They gave us their old car, a couch to sleep on and helped us out with any little things we needed.
"They are such warm people and we have been able to lean on them when it comes to decision making. They have been awesome and have really supported us both: it is not just about me, Billy found Kim a job when she was initially struggling to find work. We are so grateful to have them in our lives."
***
The obvious next step for Conway is a Test debut. Several prominent cricket voices in New Zealand called for his inclusion this summer but he knows that breaking into the Black Caps five-day side won't be easy.
They now sit atop the ICC's Test rankings after a two-nil series victory over Pakistan, with a potential return to Lord's – scene of their dramatic 50-over World Cup final defeat to England in 2019 – a possibility. For now, however, Conway is content to let destiny take its course.
"I am just very, very happy to be where I am at this point. My family have always wanted me to chase my dream of playing international cricket, so they are very proud of me playing for the Blackcaps. To be able to say I have played a handful of international games already, I am pretty lucky.
"The Test side is an incredible at the moment and realistically there is no need for them to change the squad.  But if you get a Test hundred, that is the most rewarding and it would be a dream to play. Of course, the red ball is the purist form of the game and for me it is the true test.
"But as I said, to have had the opportunity to have played in a few winning T20 series is awesome and we will just have to see what the future holds."
Please ensure all fields are completed before submitting your comment!