Dennis Lillee's infamous aluminium bat sells for £5,200 at auction
Part of a collection belonging to Duncan Fearnley, the infamous piece of metal went up for sale last Thursday in Malvern, Worcestershire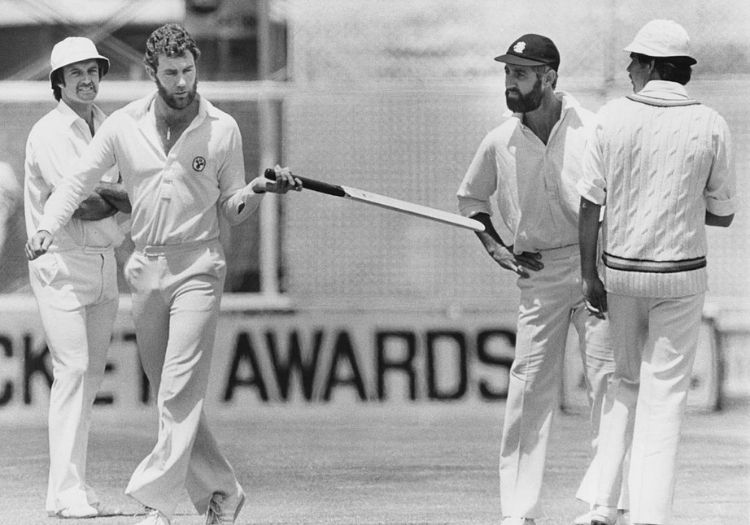 Forty years ago this December, Dennis Lillee strode out to the middle to face England at Perth, armed with a piece of equipment that would change the game of cricket.
The ComBat, as it was known, was the Australian fast bowler's aluminium bat that he used amid such controversy during the Ashes series of that year.
Coming out to bat with the score at 232 for eight at the start of the second day's play, he arrived not with willow but with the metal blade. At the time, there were no rules that forbade the use of such a bat.
However, there were immediately complaints from both captains; Greg Chappell believed that the aluminium option was generating less power, while Mike Brearley argued that it damaged the leather on the ball.
Lillee would eventually continue his innings with a traditional wooden option, but only after a lengthy discussion between captain and umpires, which had seen Brearley's complaint upheld.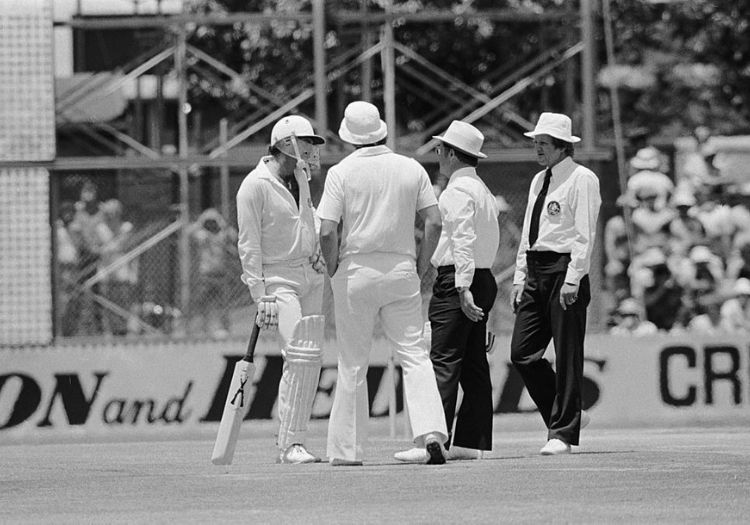 Lillee's bat would eventually lead to new regulations, banning non-wooden bats
And four decades on, that bat has a new owner. Part of a collection belonging to Duncan Fearnley, the infamous piece of metal went up for auction last Thursday in Malvern, Worcestershire, under the watchful eye of auctioneer Chris Maulkin.
With a starting price of £3,000, Lillee's ComBat would ultimately sell for £5,200 – a sign, given the competition to secure the final sale, that its significance in cricketing history has stood the test of time.
His was not the only bat to prove its financial worth; the bat used by Graeme Hick during his ultimate purple patch of 1988 when he struck 1,000 runs before the end of May brought in £3,800. That run of form included an unbeaten 405 against Somerset.
The bat used by Glenn Turner as the former New Zealand batsman reached the same milestone in 1973 also sold at auction, although at £1,900 – half the selling price of Hick's willow.
One of the three bats used by Sir Ian Botham's to such great effect in the 1981 Ashes series also fared well, selling for £3,200.
Please ensure all fields are completed before submitting your comment!