Cricket Captain 2020 game review: Keeping an eye on the DLS par score
ED KRARUP avoids the clouds and takes on the 100-ball format in Cricket Captain 2020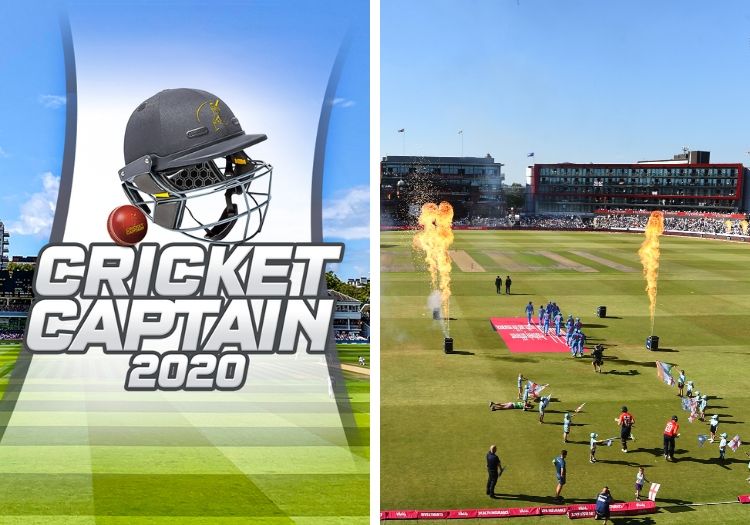 Cricket Captain, as a series of games, has got it right.
The structure and layout is spot on and there is little wonder why cricket fans keep coming back year after year.
However this in no way implies that the developers, Childish Things, aren't always striving for improvement. Cricket as a sport is constantly evolving, now more than ever, and Cricket Captain 2020 has taken note with this edition of the muchloved game welcoming several new features, such as 100-ball cricket.
Players can take control of any of the competing sides in the tournament. The team names aren't licensed but they are still easy to identify and don't detract from the game.
For those who are unsure of how the new rules work, a 100-ball game here will help. Run-rates are swapped for predicted totals, which is a welcome addition for those not wanting to do the calculations in their head, while the ability for a bowler to bowl two straight overs – 10 balls in total, does allow a tactical freedom. The game makes the new format easy to follow.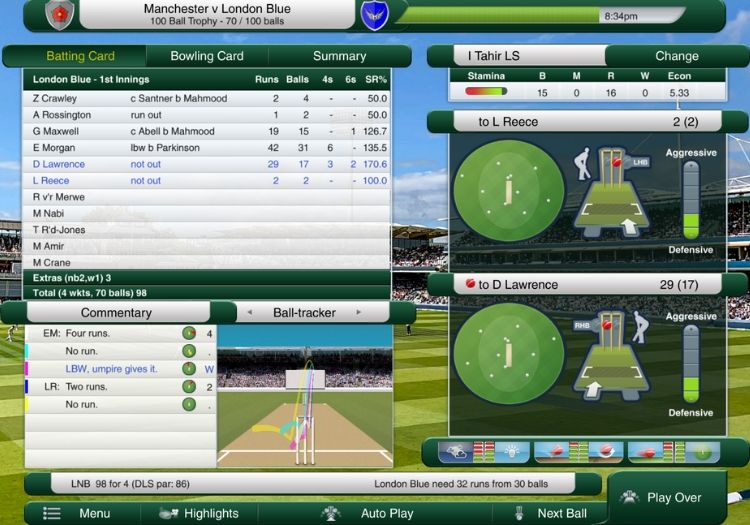 100-ball matches are a brand new feature on Cricket Captain 2020 with DLS par scores to enhance the experience
Another significant addition to the game is the introduction of the Duckworth-Lewis-Stern system in one-day and T20 matches. Rain can be quite tricky to find but when you know bad weather is on the horizon (this user was advised to head to Old Trafford to find it) keeping an eye on the DLS par score does add a new exciting element to the run chase.
Extra time is also now added to make up for any lost overs, so captains should feel less hard-done by when the heavens open.
As ever captains can play careers in all major cricket-playing countries as well as international careers that include World Cups in both formats.
But why limit yourself to one team? With franchise cricketers now representing teams across the globe, Cricket Captain 2020 allows you to do the same with the ability to move between domestic systems within the same save.
All statistics and teams are up to date and the match engine runs as smoothly as ever. Captains can download the game on iOS, Android, PC and Mac so you can play on the move or at home.
Downloads on PC from www.childishthings.com are 10 per cent off Steam price. The stadium graphics, the unrivalled player database and an array of new features solidify Cricket Captain's position as the best cricket management game out there.
Please ensure all fields are completed before submitting your comment!