ICC Cricket Committee recommends banning use of saliva on ball to reduce Covid-19 risk
The committee also put forward a plan to remove the need for neutral umpires in international matches in the short-term to ease the difficulty posed by international travel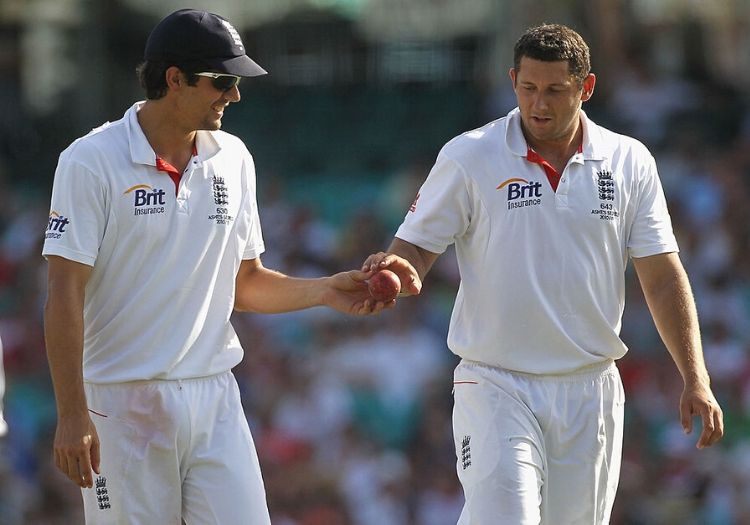 A number of key recommendations have been made by the ICC Cricket Committee, including the banning of saliva to shine the ball, as the sport looks to navigate its way forward in the wake of the coronavirus crisis.
The committee, which is chaired by former India spinner Anil Kumble and also features – among others – Andrew Strauss, Mahela Jayawardene and Shaun Pollock, met specifically to discuss issues caused by the impact of Covid-19, with the introduction of non-neutral umpires and match referees also put forward.
The recommendation will be presented in early June to the ICC Chief Executives' Committee for approval before it can come into effect.
Dr Peter Harcourt, chair of the ICC Medical Advisory Committee, explained that the elevated risk of transmission of the virus through saliva meant that its use should be prohibited. Medical advice suggests that it is unlikely to be transmitted through sweat and, therefore, can still be used to polish the ball.
In addition, officials in men's international cricket have since 2002 been appointed by the ICC rather than the host nation of a series.
However, that could be about to change – at least as a short-term measure. Given the challenges posed for international travel with borders closed, commercial flights limited and mandatory quarantine periods, it has been recommended that local match officials take charge in the meantime.
Appointments will still to be made by the ICC from local elite and international panel referees and umpires. Where there are no elite panel officials in the country, the best local international panel options will be appointed.
As a by-product and another interim measure, an extra review per innings across each format has been put forward.
Kumble said: "We are living through extraordinary times and the recommendations the Committee have made today are interim measures to enable us to safely resume cricket in a way that preserves the essence of our game whilst protecting everyone involved."
Save 30% when you subscribe to The Cricketer's print & digital bundle. £35 for 12 issues
Please ensure all fields are completed before submitting your comment!