Colin Graves: Putting Tests on free-to-air TV will "take a chunk of money out of cricket"
The House of Lords communication and digital committee recently suggested that the Ashes should be returned to the Category A list of protected sporting events
ECB chairman Colin Graves says putting Test cricket on free-to-air television could inflict a major financial hit on the sport.
Graves, whose tenure at the governing body is due to come to an end in November, is part of an administration which secured a return of some cricket to terrestrial TV as part of the £1.1billion rights deal with Sky and the BBC, which kicks in from 2020.
Eight games of the men's version of The Hundred and two England men's T20 internationals will be screened by the Beeb each year as part of that agreement, but there have been calls of late for Tests to also be restored to their old home.
Sky Sports have shown all of England's home five-day cricket since 2006, but in the wake of a dramatic summer the House of Lords communication and digital committee recently suggested that the Ashes should be returned to the Category A list of protected sporting events - which also includes the football World Cup and the Olympic Games - meaning it must be screened live on free-to-air.
Graves, however, has warned about the potential damage that could cause.
"One of the first things I said as chairman was we want cricket back on terrestrial television. We have done it but Test cricket on terrestrial television is a totally different ball game," he told the Telegraph.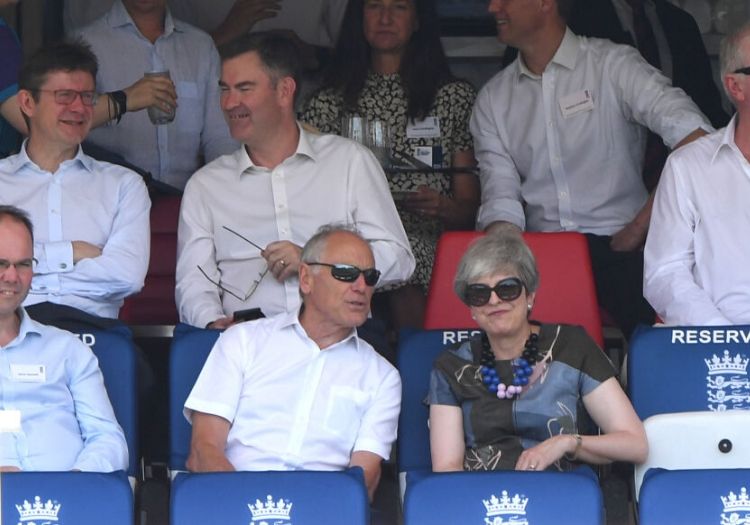 Colin Graves' tenure at the ECB will end in November
"If you talk to broadcasters, none of them want it. It does not fit into their schedules. The cost to do a Test match is astronomical from a broadcasting point of view. For a five-day Test you are talking production cost of a million quid so there is not going to be a queue even if they push it that way.
"If any government starts pushing free to air and says it has got to happen, they are going to take a chunk of money out of English cricket. That is not just professional cricket. It will take a chunk of money out of recreational cricket, women's cricket, schools, the whole shooting match so we have to be very, very careful when we talk to governments and make sure they are aware of the situations they might want to get in to."
Graves has been at the forefront of the ECB's push to create a new competition from 2020, with the expressed intent of encouraging a new audience to invest themselves in the sport.
The Hundred has been met with susbtantial resistance among longstanding county fans and it remains to be seen how popular the tournament is when it gets under way in July next year.
However, Graves says organisers would regard an overall attendances of around 65 per cent a "success".
"How can it be a risk when you have the money banked from the broadcasters for five years? If I was running my own business, five years is a long time. If I was running Costcutter and I could bank that income for five years I would be doing somersaults," he said.
"That is a fantastic position to be in. I do not see that as a risk one iota."
Subscribe to The Cricketer this Christmas and receive a £20 John Lewis voucher or Alastair Cook's autobiography. Claim your free gift here
Please ensure all fields are completed before submitting your comment!