Chris Adams on finding fulfilment in the schools game: "I've got to say I'm absolutely loving it"
After two decades as a player, five years in the boardroom and international coaching experience at Test and associate level, former Sussex captain Chris Adams has found a new home at Seaford College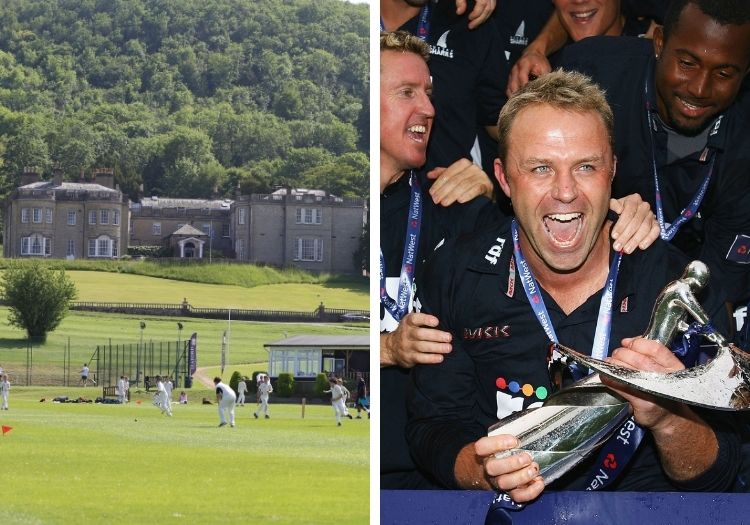 There are few people in cricket with a more complete CV than Chris Adams.
The batsman captained Sussex throughout the greatest era in the county's history, where they won a first County Championship title in 2003, and then a further two titles in 2006 and 2007.
He led Sussex to C&G Trophy success in 2006 and the Pro40 in 2008 to complete a glittering trophy cabinet. Alongside his Test and ODI caps, Adams was also recognised as one of Wisden Almanack's Cricketers of the Year in 2004.
Since retiring from playing, Adams has had roles in the boardroom and coached internationally at Test and associate levels. 
But all this is at the back of his mind for now. The more immediate priority is Seaford College, where he is the head of cricket and in charge of delivering an all-encompassing programme to hundreds of young people of all abilities.
"It's been, without doubt, the craziest three days in my five years here," Adams tells The Cricketer.
It is up to individual schools to decide whether to give external fixtures the green light, and at the time of speaking Seaford had just been given theirs.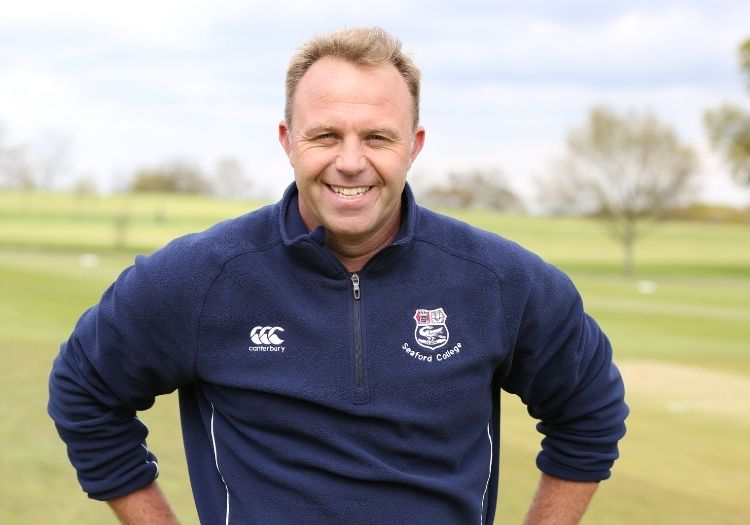 Adams is head of cricket at Seaford College
With a lateral flow testing system in place, not a single positive covid test has been returned, meaning Adams can now formalise his fixture list in what is a highly competitive Sussex cluster of independent schools.
"Our 1st XI are playing Eastbourne College today. It's going to be tough but the boys are absolutely buzzing. We've also got U14 and U15 cup fixtures."
Cricket is big business here on the south coast, and in the same way that Adams led his Sussex side into a golden period of success, he is doing the same at Seaford except with different goals in mind.
"Last week we had 70 Year 9 and 10 boys being introduced to the game, which was unbelievable, I've never seen anything quite like it. We have also started a full girls programme across all year groups which is awesome. Combining the boys and girls we had 140 students out there playing cricket."
Adams' key mantra is that the cricket programme should be equipped for every kind of player, from beginners, to social players to the elite few who may take their game further.
"Cricket is about confidence," Adams explains. "It's a different grip on the bat to any other sport and you've got to catch a very hard ball.
"We give the pupils three options. First is absolute beginner. This is all about soft ball engagement and an introduction to basic skills such as gripping the bat, batting stance and bowling action. Then we introduce that into some kind of game. What happens here doesn't really matter as long as they are running around, having fun and getting fresh air."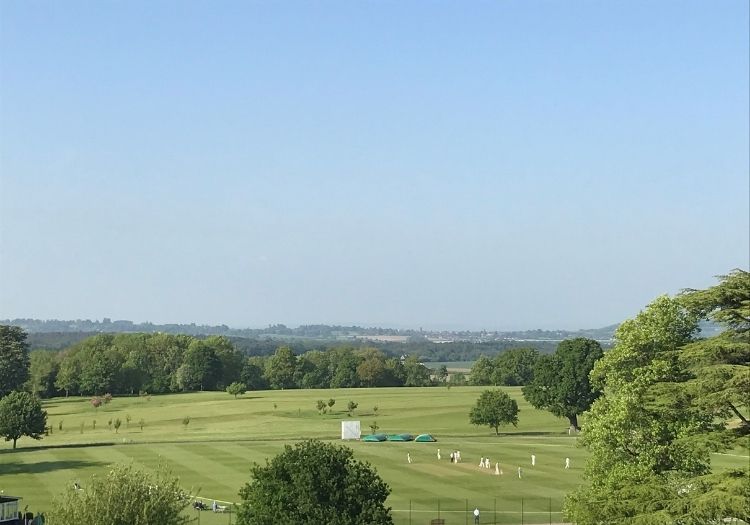 Seaford is set in 450 acres of Sussex countryside
This beginner group accounts for about 50% of all students. The other half is split fairly evenly into intermediate and then advanced cricketers.
There is fluidity throughout – bubble dependent, while the girls programme is mainly softball cricket with a focus on engagement and fun.
"I've insisted on playing lots of pairs cricket here," Adams continues. "I believe it's underused in the youth development system. I'm met with 'you've got to teach them real cricket' but actually you've got to keep them engaged, interested and having fun. I say that as someone who is ultra-competitive with a desire to win. Coming here I've had to adapt and develop myself as a teacher and as a coach."
That competitiveness comes from decades spent in the professional game. After retirement from playing, Adams went straight into the role of team director at Surrey. 
"I went there without any real grounding or training as a coach or director. I followed meticulously what I could from the way Sussex had been built and how we implemented programmes.
"It was an incredible experience but there were unbelievable hurdles to overcome. I learnt a lot and we did have success (getting back into Division One and winning the Clydesdale Bank 40 in 2011). We had a young team and it was fascinating."
A recurring theme of Adams' career, both playing and coaching, has been fulfilment. There was bucketloads of it at Sussex, while the upstairs job at Surrey and the roles that followed were an education as to how to find it off the field.
"I spent some time with Sri Lanka which was amazing. I was really proud of what I was able to assist them with and to add into what was already a fantastic set-up."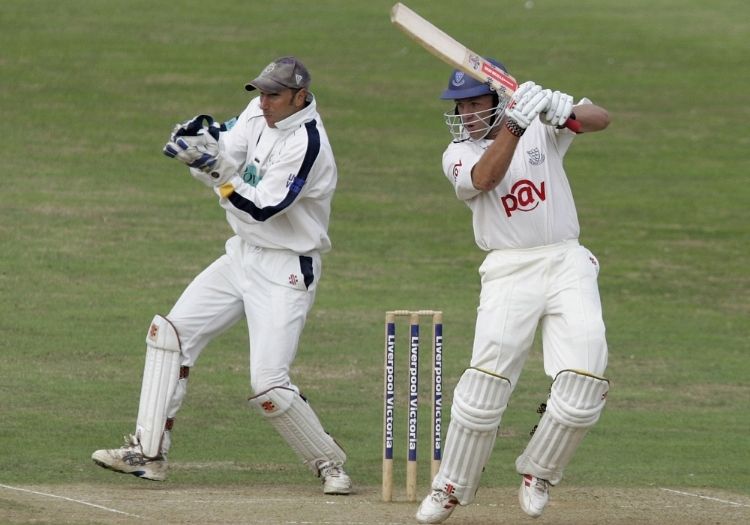 Adams during his hugely succesful spell as Sussex captain
Adams was part of the coaching staff on Sri Lanka's historic tour of England in 2014, where they defeated the hosts in all three formats.
"I then spent three glorious, fantastic, really fulfilling years working with the Netherlands. My role seemed to change each tour but I worked with some great people during their meteoric rise from World Cricket League Division Two to winning Division One and securing international status. It was incredible.
"In the downtime between tournaments I was introduced by a mutual friend to John Green, headmaster at Seaford. I remember driving up the drive for the first time, it was one of those wow factor moments. 450 acres of stunning Sussex landscape, beautiful mansion house, amazing sports fields. I was driving up this long drive thinking how had I not known about this place.
"45 minutes later, having had tea and a decent chat with John, I'm driving back down having agreed to do three days a week in the summer term. I did that summer before coming back in the winter and coaching other sports before going off with Holland again. It was in and out stuff for a couple of years."
However, a pivotal moment was soon to arrive.
"The Netherlands coach, Anton Roux, was headhunted to work with Otago in New Zealand. Great job, great lad, I have a lot of time for him and he deserved that opportunity. I loved my role at the time, but then they offered me the head coach job. Try as we may to look at how that might work for everyone, it always came back to relocating to Amsterdam and to be there full-time.
"It just wasn't the right timing for me and my family. At that time, John offered me a full-time role at Seaford. My head was saying, 'you should be coaching professionals' but my heart was telling me to take the Seaford job, that it was a fantastic opportunity I could grow into and feel fulfilled.
"And here we are five years on. We live on site in a fantastic school house and I would say that hourly I feel fulfilment and reward working with the students. The whole point is to watch them develop and grow into something which is remarkable to see.
"I love it, I've got to say I'm absolutely loving it. I've worked for many CEOs and managing directors but I haven't come across a better person in their leadership role than John as the headmaster here. He is really impressive."
Life is certainly treating the 50-year-old well and being permanently on the south coast has created opportunities with his beloved Sussex.
"Sussex have asked me to come and work with the professional and academy squad which I've really enjoyed."
But today all attention is on Eastbourne away. 
"I can't wait! I've got the same excitement this morning as I did on the first day of the county season."
Looking towards the elite end of cricket at the school, there are exciting times ahead with some top prospects coming through.
"Charlie Tear is a wicketkeeper in Year 12. He's come through the system at Sussex and has fantastic hands.
"We also have two overseas scholars. One is a lad from the West Indies called Trevino Alleyne. He's a quick bowler introduced to us by Jofra Archer. He's over with us for the sixth form, and his family knows the Archers very well. I spoke to Jofra about this opportunity at the school, where we were looking for a good cricket who we can work with and help develop alongside a fantastic educational opportunity.
"He said he knew just the guy, and what a lovely lad Trevino is, an amazing character and he bowls quick. He's got a bit of work to do, he's yet to fully understand England's conditions but that's part of his development and I love that."
The other cricket scholar is Luke Benkenstein, son of former Durham captain Dale. 
"He's very talented and has also just joined us in sixth form. He's clearly got good genes as well as his dad's talent! Very excited to work with him."
Plans are in place to elevate Seaford to be among the elite in the Sussex area.
"I've been able to implement at cricket performance programme using open slots on sixth form students' timetables. I'm delivering one-on-ones and one-on-twos which will hopefully lift us from where we are which is probably mid-table to start pushing towards the likes of Eastbourne, Bede's, Brighton College and Hurstpierpoint."
But Adams is adamant that a cricket programme must serve every pupil, not just those at the top.
"I thought when I first came in it would be win at all cost but it isn't like that. I'm trying to create a fantastic experience for both teams. Somebody will win and the other will lose but that's the nature of sport. 
"I judge myself on when I shake hands with the students on their last day at school. If they tell me they're looking forward to playing cricket beyond school at a club or university then I've done my job."
The Cricketer would like to thank Durant Cricket for their ongoing support of our schools cricket coverage. For more on Durant Cricket, including booking a site visit, please click here
Please ensure all fields are completed before submitting your comment!