Channel 4 to broadcast England tour of India
A deal has been struck which will see C4 carry all four Tests, starting from Friday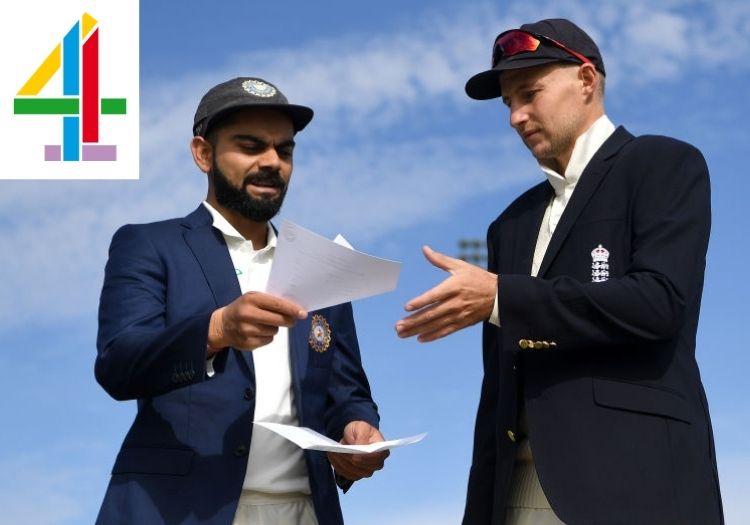 Channel 4 will become the first terrestrial broadcaster in the UK to show an England overseas Test tour in its entirety after finalising a deal for England's series in India.
A deal has been struck which will see C4 carry all four Tests, starting from Friday, on an exclusive basis.
The broadcaster will not employ a bespoke commentary team for the games, with their coverage adopting the world feed.
Matches will also be available to view via C4's dedicated streaming platform, All 4, with highlights also hosted online.
The Telegraph claims Sky and BT Sport lodged late bits this week, but global rightsholders Star Sports - a Disney subsidiary - opted to stick with Channel 4.
Rishi Persad - the vastl experienced sports anchor - will front the terrestrial coverage, with Sir Alastair Cook and Sir Andrew Strauss providing studio analysis.
C4 has not hosted Test cricket since the famous Ashes series of 2005, with Sky Sports holding a near-monopoly over rights at home and abroad for the past 15 years.
The channel enjoyed tremendous success simulcasting the 2019 men's World Cup final, with 15.4million viewers watching the match between England and New Zealand, and they will be hoping to tap into substantial appetite for live sport during the ongoing Covid-19 lockdown in the UK.
Three of the Tests start in the early hours of the morning, but the third is a day-night match which begins each day at 9am, while the white-ball leg of the tour could prove particularly popular.
No deal has yet been stuck for the limited-overs matches - five T20Is and three ODIs - though C4 remain confident of securing the rights to the entire tour.
Please ensure all fields are completed before submitting your comment!