Brett Hutton re-joins Nottinghamshire on three-year deal
After turning down a new deal at Northamptonshire the 27-year-old seamer has returned to Trent Bridge after three years at Wantage Road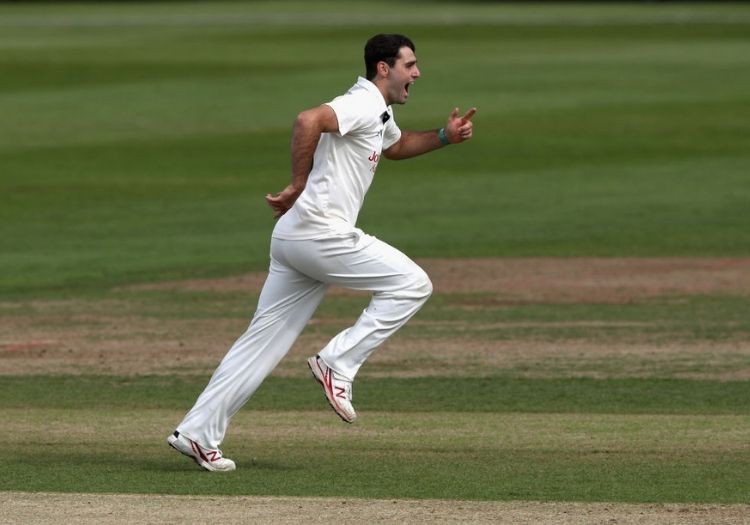 Nottinghamshire have confirmed the return of right-arm seamer Brett Hutton on a three-year deal.
The 27-year-old turned down a new contract to stay at Northamptonshire in order to return to Trent Bridge.
Hutton played for Notts between 2011 and 2017 before switching to Northants.
He played 43 matches across all formats during those eight seasons, taking 116 wickets.
"Looking from afar, I could see that last year they were dominating games and that the signs were there of the club turning a corner in red-ball cricket," said Hutton.
"I believe there's a big part for me to play in continuing that, and I'm excited about competing for a spot in a strong and successful white-ball line-up as well."
Head coach Peter Moores added: "We were eager to keep Brett back then, but we also accepted at the time that he was leaving for the right reasons – to further his career and experience being a senior player over at Northamptonshire.
"He's returning a better, more experienced bowler than when he left and that's exciting for us.
"What makes him the ideal signing for us right now is his pedigree in red-ball cricket. The consistency of his championship record stands up. He's been one of the better seam bowlers around for a number of years."
For unrivalled coverage of the county season, subscribe to The Cricketer and receive 3 issues for £5
Please ensure all fields are completed before submitting your comment!