Black Lives Matter logo to feature on collar of West Indies shirts during England Test series
The tourists have adopted the design created by Alisha Hosannah - the partner of English footballer Troy Deeney - for the campaign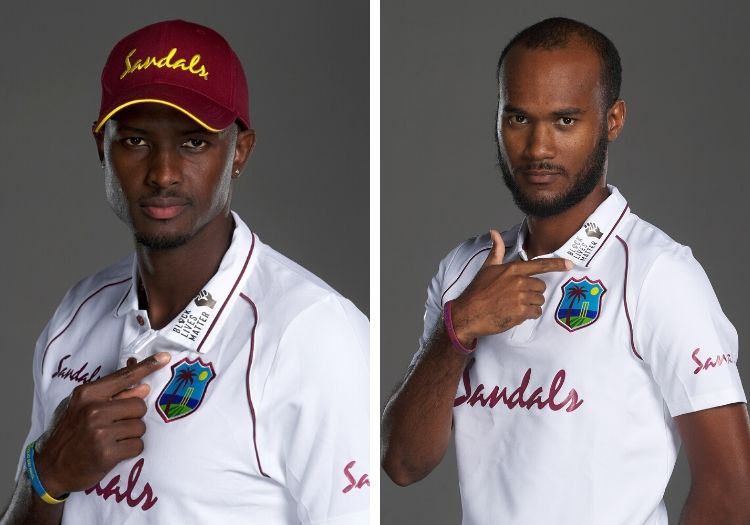 West Indies will wear a Black Lives Matter logo on the collar of their shirts during the upcoming Test series against England.
The tourists have adopted the design created by Alisha Hosannah - the partner of English footballer Troy Deeney - for the campaign.
The logo features a clenched fist in place of the letter 'A' in the word 'black'. It has been used by all 20 Premier League football clubs following the sport's resumption behind closed doors in England and Wales over the past 12 days.
Captain Jason Holder said: "This is a pivotal moment in history for sports, for the game of cricket and for the West Indies cricket team.
"We have come to England to retain the Wisden Trophy but we are very conscious of happenings around the world and the fight for justice and equality. We believe we have a duty to show solidarity and also to help raise awareness.
"As a group of young men, we know of the rich and diverse history of West Indies cricket and we know we are guardians of the great game for generation to come. We did not take our decision lightly. We know what it is for people to make judgments because of the colour of our skin, so we know what it feels like, this goes beyond the boundary.
"There must be equality and there must be unity. Until we get that as people, we cannot stop. We have to find some way to have equal rights and people must not be viewed differently because of the colour of their skin or ethnic background."
The ICC have said they will take a "common-sense approach to the implementation of regulations" with regards to political symbols, taking the worldwide momentum of the BLM movement into account.
West Indies' shirts will also feature a front-of-shirt sponsor's branding, another first in Test cricket. England are reported to be set to release a similar new kit of their own this week.
Save 30% when you subscribe to The Cricketer's print & digital bundle. £35 for 12 issues
Please ensure all fields are completed before submitting your comment!