Alex Wakely laments Northants' shortcomings after dismal One-Day Cup campaign
Six defeats in eight games saw the Steelbacks' flounder in the 50-over competition despite having enlisted Jason Holder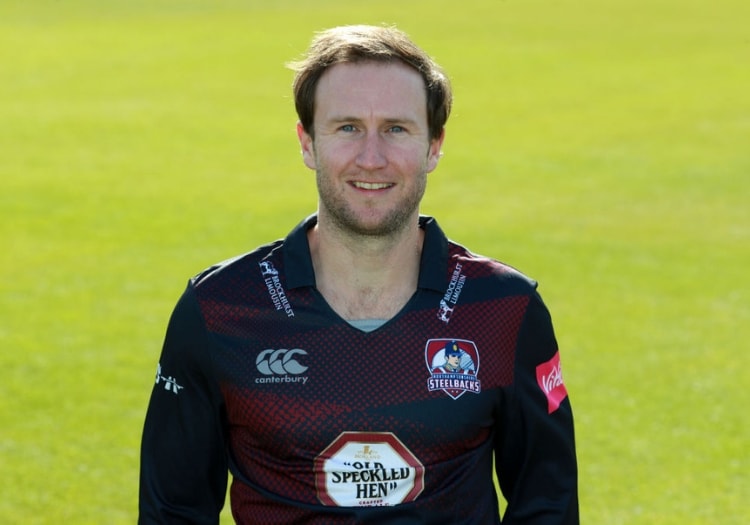 Northamptonshire captain Alex Wakely conceded his side had not improved enough in 50-over cricket as they completed their Royal London One-Day Cup campaign with a sixth defeat from eight group matches.
Despite being competitive in all but one fixture, Northants failed to challenge for the knockout stage and finished eighth of nine in the North Group.
It continued the county's poor form since the return of 50-over cricket in 2014 – 15 wins and 25 defeats from 41 completed matches. Only once, in 2016, have Northants qualified from the group stage.
Much planning and practise had been dedicated to the One-Day Cup over the winter and Wakely admitted to great frustration at their results.
"We've played some good cricket and there have been vast improvements on last year but we still haven't been good enough," Wakely said.
"We've drifted over the line and, again, lost all the crucial moments in matches.
"We put in one very poor performance at Derby when we never got going at all but apart from that we always had chances and couldn't make the most of some opportunities to get on top."
Modest run chases against Derbyshire and Worcestershire were not completed and Northants' competition was summed up in the final fixture, as Nottinghamshire successfully chased 326 despite being 116 for 5.
"The theme through the competition was when we had the upper hand we let the opposition back in, with bat or ball," Wakely said.
"There have been a lot of good individual performances – Rob Keogh especially – and most of the batsmen have done well.
"We asked for more big partnerships - we had a few of those. More hundreds, we had a couple of those, but no-one really grabbed the game when we needed it and especially chasing, no-one brought the stump in for us."
On 19 occasions a Northants batsman went past fifty, but only two hundreds were made.
"That's what you need to win the tournament," Wakely said. "In past years, the team with the most hundreds have won it.
"The batting has got better but not far enough and the bowling we're still improving. When we're under pressure we haven't nailed it. We're still looking for guys to fill certain roles.
"Our biggest improvement was in the field – we didn't look great, we were sloppy, whereas this year we've been very good, we've taken our catches and been very athletic.
"It's been another tough tournament because if you've been really bad you can always put your finger on why and you can talk a lot of hard truths but when you play okay and don't win the game it's a bit more difficult.
"I feel we should have won five games comfortably and then a couple others can go either way but we should have been competing for a quarter-final."
Report courtesy of the ECB reporters network
Please ensure all fields are completed before submitting your comment!