Alex Hales recall hopes fade as Eoin Morgan urges caution
HUW TURBERVILL: England white-ball captain Eoin Morgan has hinted that a recall for Alex Hales is not imminent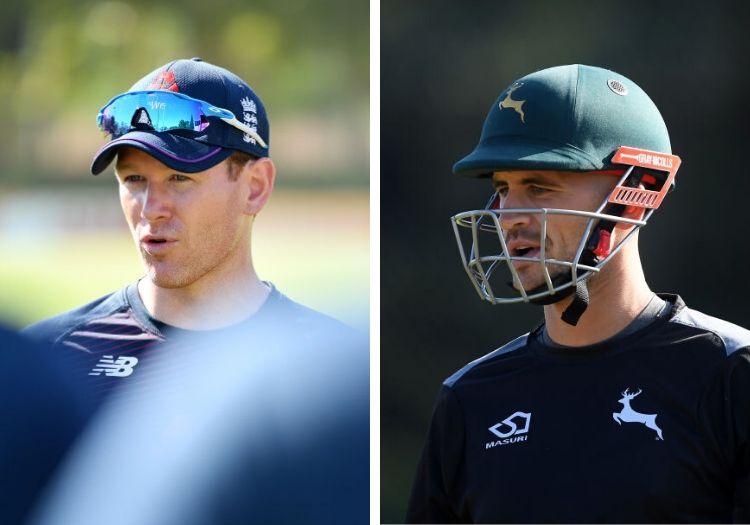 England white-ball captain Eoin Morgan has hinted that a recall for Alex Hales is not imminent.
Soon after the ICC intimated that they still plan to stage the T20 World Cup in Australia this autumn, Morgan introduced a note of caution after reports that Hales was poised for a recall.
The Nottinghamshire batsman was ditched from England's World Cup squad a few weeks before the tournament started last summer after The Guardian revealed that he had breached the ECB's recreational drugs policy for a second time.
"Alex is in a unique position, probably in a position nobody else has found themselves in before. On the cusp of a World Cup, the huge breakdown in trust between him and the players was extremely dramatic, given the circumstances surrounding the four years and the build-up and the way things unfolded," Morgan said.
"I've spoken to Alex and certainly see an avenue for him to coming back to playing cricket but like in life and in any sport, when there's a breakdown of trust, the only healer in that is time. It's only been 12 or 13 months since the incident which could have cost us four years of hard work.
"Time is a great healer so we will continue to assess things moving forward as we've spoken to Alex about. It's obviously not about performance with Alex; he is a fantastic player. It's never been discussed whether he's good enough to be in the squad or not. Playing cricket for England is about on and off the field, values we adhere to or do our best to adhere to and Alex showed complete disregard for them. Build up that for as long as he can and then hopefully an opportunity will present itself down the line. Given it could have derailed a World Cup campaign, I think it might take some more time, yes."
Chris Woakes mentioned that Hales deserved "a second chance" last week, but this would be a third.
And it doesn't sound as if Morgan is going to risk a T20 World Cup campaign, after what happened on the eve of the victorious 50-over.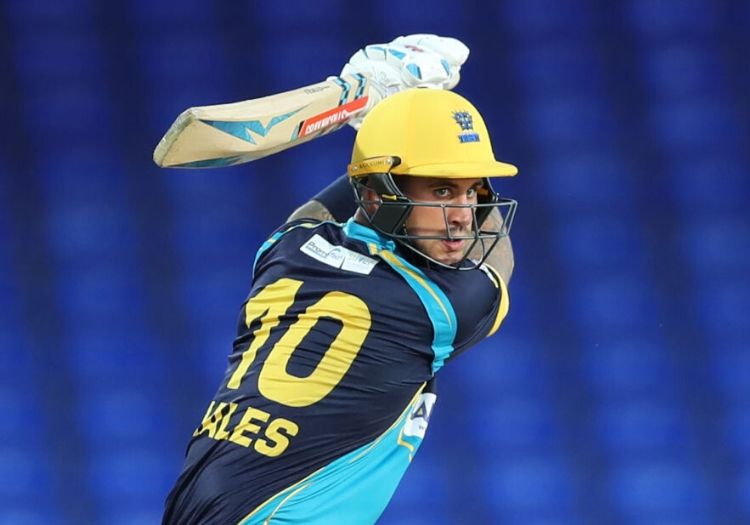 "Time is a great healer so we will continue to assess things moving forward"
Morgan doesn't personally believe that the World Cup will proceed this year anyhow: "I'd be surprised if it goes ahead. If you look at how Australia have handled the pandemic, they've shut down the borders pretty early, had a limited number of cases and deaths in comparison to the rest of the world. Their biggest worry moving forward – a small negative to a huge positive – would be they almost don't know what the immunity would be like if the virus does have an outbreak.
"Having 16 teams across eight venues has the potential to expose something, it might only be a handful of cases to be spread, but when you look at how quickly it escalates, you weigh up the chance of playing a World Cup or deferring it or postponing it probably as a bigger positive."
He says the T20Is that do go ahead in England this summer will be used to fine-tune the squad for when the tournament does takes place, but in regard to 50-over cricket, he said: "We've openly said even before the outbreak of the pandemic that we would use ODIs primarily to try and grow our squad of 15 players. We'd also use it as a chance for some of our senior players to take a break."
He says the lockdown break has mentally refreshed him, and he is ready to pick up a bat again; he still wants to lead for two more T20 World Cups even if the next one is deferred – the second one is scheduled for India next year. Defending the 50-over World Cup title in India in 2023 "will depend on his body".
Morgan was speaking ahead of an online event to mark the 15th birthday of cricket charity Chane to Shine, who have given 5m children the opportunity to play, learn and develop through cricket in 16,500 secondary, primary and SEN schools.
He still thinks that momentum from last summer's World Cup glory can be utilised to inspire a renaissance in schools.
"People still need to take PE lessons," he said. "Through avenues like Chance To Shine, the ECB's grassroots programme, the young All Stars, there are so many avenues to grow the game and move things forward. It's not like people forgot the events of last summer where we drew the Ashes and Australia retained them and we won the World Cup but the actual spectacle of cricket as a whole was as good as it's ever been and we will still recall on those memories in order to sell our game."
He says the ECB's plans to play some international cricket at bio-secure venues this summer are impeccable, and insists that there is "more light at the end of cricket's tunnel compared to other sports, and our tunnel is shorter".
This summer donations to Chance to Shine are being matched by Charity Patron Adrian Beecroft. Please support today at chancetoshine.org/donate
Save 30% when you subscribe to The Cricketer's print & digital bundle. £35 for 12 issues
Please ensure all fields are completed before submitting your comment!