AB de Villiers: IPL needs to get in the gym and sort out slow matches
Several games this season have run on well beyond midnight from an 8pm start-point, even though they are meant to last no longer than three-and-a-half hours, and De Villiers believes fining captains is not working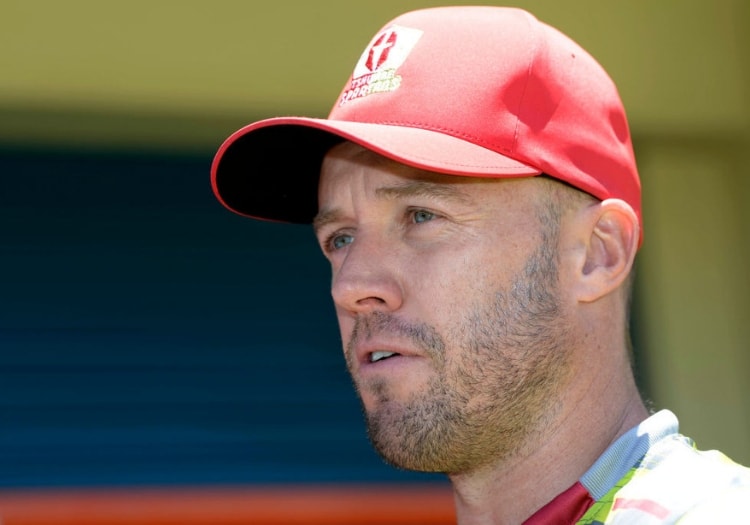 AB de Villiers has called on more to be done to combat the ever-increasing length of matches in the Indian Premier League.
Several games this season have run on well beyond midnight from an 8pm start-point, even though they are meant to last no longer than three-and-a-half hours, and De Villiers believes the current monetary penalties in place to punish tardiness are not enough.
Three captains - Rohit Sharma, Virat Kohli and Ajinkya Rahane - have all been fined around £15,000 for their team's slow over rates, but De Villiers feels that method of punishment is "roughly equivalent to the weight loss of an obese gentleman who orders two giant hamburgers and a diet Coke".
"There's no shame involved, and it happens to everybody in middle age, but it's important to stay in shape," he wrote in his column for The Times of India.
"Maybe the IPL needs to get into the gym. Matches are supposed to be completed within three-and-a-half hours, enough time for both innings, strategic time-outs and a break.
"However, in 2019, IPL games have been running for longer than four hours, with matches starting at 8pm and finishing well past midnight."
De Villiers has one solution - cutting down the interval.
"One easy fix could be to reduce the break between innings from the current 20 minutes to a manageable 10 minutes," he wrote.
"When a super over had been completed to decide the match between Delhi Capitals and Kolkata Knight Riders, it felt as if it was time for breakfast."
Please ensure all fields are completed before submitting your comment!