Stevie Eskinazi: "It was sod's law that when I became England-qualified, my form dropped off the pace"
NICK FRIEND: The Middlesex man was not alone in finding run-scoring difficult in 2019, but it frustrated him nonetheless. Disappointed not to pick up a Hundred deal and keen to stress his commitment to England, Eskinazi opens up on a challenging year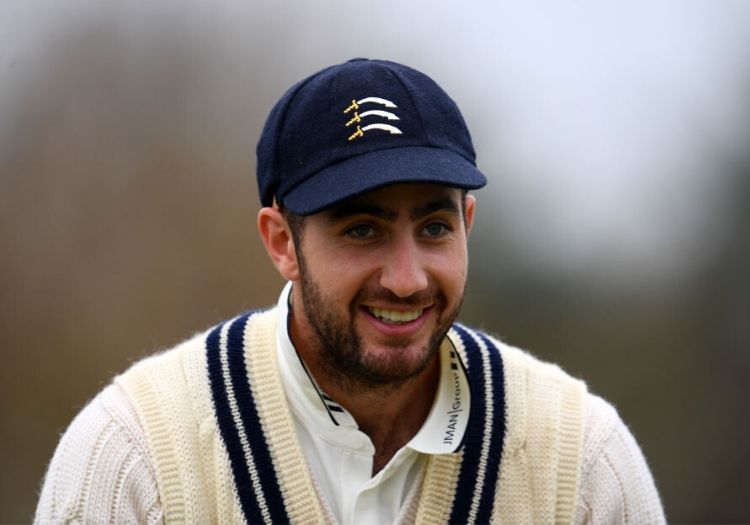 Until 2019, County Championship runs had never really been a problem for Stevie Eskinazi. Nobody made more for Middlesex in either 2017 or 2018.
The year beforehand – his first full campaign with the county, he had averaged 43.50 in a well-oiled winning machine as the club won a first title since 1993 on a famous final day.
There were murmurs of further recognition for the 25-year-old, Johannesburg-born but bred both in Hampshire and Perth. He holds English and Australian passports, while his father was born in Zimbabwe. It stands Eskinazi out as a man of the world; he is qualified now to represent England and that is how he sees himself.
The irony of the situation, therefore, is that his eligibility coincided with his most challenging year, certainly against the red ball, at least. That he still played in 12 of Middlesex's 14 games last season – even captaining on occasion – is a reminder of the esteem in which he is held, runs or no runs.
"I probably had my first extended period of difficult times," he reflects. "At the top of the order, there were a few of us like that. Maybe a couple of years ago I'd have been looking to push my case a little bit further for higher honours.
"I've had a little time at the end of the year now to look back and reflect on what went right and where things went wrong for me. I think sometimes when you finish the year as poorly as we did collectively and I did personally, it can leave the year with an overwhelmingly bitter taste.
"But actually, when you look a little bit deeper, you start to pick out a few of the positives along the ride. Obviously, in four-day cricket I was very disappointed. But in white-ball cricket, I've managed to make a few strides."
It has been a curious time at Middlesex: before Stuart Law's arrival, the club's white-ball cricket had often been shambolic.
Even if the first year of his revolution ended without a trophy, two limited-over quarter-finals – and the fearless manner in which they were achieved – represented a tangible progress of sorts.
In their championship-winning year, meanwhile, big scores at Lord's had been an unavoidable norm – Middlesex drew 10 games. Three years on, Eskinazi can scarcely a home game that reached a fourth day.
It is no excuse, he points out, and no criticism of the surfaces in northwest London. But it is also no secret that batting has proven difficult.
"Chatting to a lot of guys in the top three or four around the country, people have had similar struggles," he admits. "Guys who started their careers with a bit of a bang have certainly found it to be more challenging in the last 18 months.
"There was a toss-up of whether that was to do with the Duke ball or conditions and playing so early and late in the season. I just think there's a lot of different factors that go into that: emphasis on white-ball cricket, people looking to make their money elsewhere.
"When you're playing four games in April, if you average 35 coming out of that, you're pretty happy with yourself. But if you're trying to push for spots in that England side, your aspirations have to be far higher than that.
"With English cricket trying to get spinners involved and produce more top order batsmen who understand the art of batting for longer periods, something is going to have to be done. The responsibility is on us as players, no doubt, but I do think there are certain management aspects that could go into trying to nurture us as batsmen."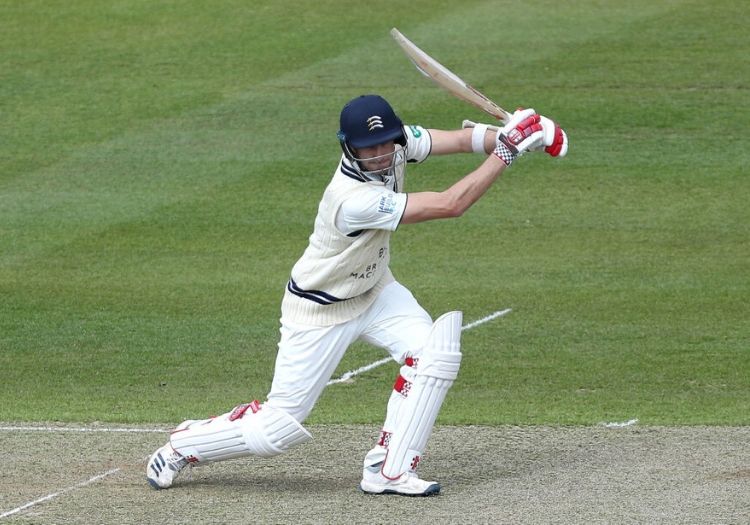 For the first time in his career, Eskinazi found the going tough in first-class cricket
With a similar schedule in place for the forthcoming campaign – the summer will be framed by four-day cricket at the end of spring and the beginning of autumn, it is set to remain a challenge.
There is a disarming modesty about Eskinazi: good company, thoughtful and considered with his words. He still turns out when he can for Stanmore in league cricket – the club of Mark Ramprakash and Angus Fraser, two good and influential judges. He spent last winter playing for Sydney Cricket Club with Zak Crawley, now an England opener.
And perhaps, the Kent youngster's rise epitomises better than most the volatility of batting at the top of the order in the present climate.
"It's a precarious position," Eskinazi admits. "You probably only really have to play well for three months to be spoken about and I want to make sure that I get back to my best and play well for three or four months, then I'm taken seriously to try to challenge for one of those spots."
Crawley's example has highlighted the opportunity that exists. Where England batting spots were once a closed shop, the same could hardly be said now, even if a settled crop appears to have emerged over the winter.
"Zak and I played and trained together," he adds. "If you'd asked me last January if he'd be on a Test tour, I'd have said he was a good enough player but probably hadn't done enough. I suppose he batted really well for four months and look where he is now.
"I do think there is a huge opportunity for guys around my age who are top three batters. Funnily enough, when the England Test team plays poorly, it's quite an exciting time for domestic players.
"We all plan ahead as players and I definitely see the next two years as a huge opportunity to try to push my case forward. Middlesex is a great vehicle to do that.
"I would ideally want people to hear my name and make it synonymous with pushing people for that top order spot. A small period of sustained success can actually catapult you to the front."

More than simply a platform, however, Eskinazi – like his colleagues – is aware of what he owes to his county. When Toby Roland-Jones' hat-trick secured the domestic crown against Yorkshire in 2016, few would have predicted the underachievement that has followed.
This winter has seen a further changing of the guard; Dawid Malan and Paul Stirling – both white-ball linchpins – have moved on, albeit in different circumstances. George Scott has become the latest youngster to leave in search of regular cricket.
The departures of former captain Malan to Yorkshire and Stirling to Ireland will, no doubt, leave an almighty hole. For the club's younger players, including Eskinazi, Nick Gubbins and Max Holden, filling the pair's void means added responsibility.
"It comes with the territory of playing for a club like Middlesex; you have to play extremely well to be able to hold down your spot," he says. "We're not young players anymore; it's on us to start winning games of cricket and ultimately leading the group to knockout stages of those competitions.
"Personally, I'm looking forward to it. Sometimes, it's difficult with those guys who are the mainstays. No matter how well you're performing at four, five or six, you know you're never going to take these guys' spots.
"From a club perspective, we've underperformed for far too long now. It's for us as players now to not only push our own personal case, but to get the club going in the right direction again.
"For those that were a part of it in 2016, they know the satisfaction of doing well as a group. That kind of breeds success; if we can work as hard as we can to turn that around, then subsequently it would mean that a few guys are playing pretty well."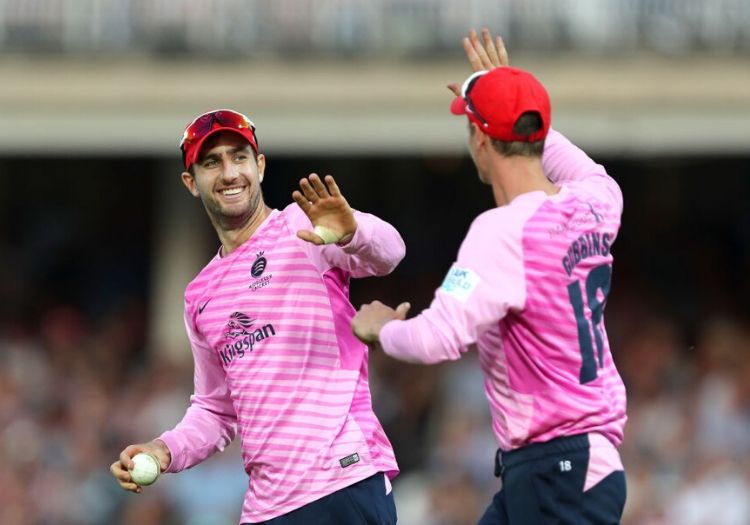 The 25-year-old has improved his white-ball game
White-ball improvement is a shift that Eskinazi has already made; in the T20 Blast, only Malan, AB de Villiers and Eoin Morgan managed more runs for Law's team, while there was a maiden List A century in the 50-over competition.
Given his numbers, he confesses that missing out on a deal for The Hundred was "extremely disappointing". He lives with Tom Helm, a £75,000 signing for Birmingham Phoenix, and the pair hosted a group of teammates to watch the draft.
"if I could have had the opportunity to train, play with and play against these guys for six weeks," he sighs. "Nobody is going to be leaving that competition a worse player than when they started.
"You look around at some of the players who got picked up and you're always comparing yourself as a player. You like to think that you could mix it with the best of these guys.
"There were probably three categories of players: guys who knew they were definitely going to get picked up, guys who knew they had no chance and a lot of guys around the country like me who were in that middle 30 per cent, where if luck went their way they could have gone quite high and if luck didn't go their way then they might not get picked at all."
If there is a positive, it is that Middlesex have kept hold of several senior players for a tilt at the Royal London Cup.
One such player is Sam Robson, a close friend and teammate of Eskinazi and, more widely, a man who has followed a similar path: the Australia-born opening batsman played at youth level for New South Wales, before qualifying for England in 2013 and making his Test debut a year later.
The parallels between the duo are obvious and continue into the way they play, even if Eskinazi has enjoyed greater success in white-ball cricket. He highlights Robson and Nick Compton, a former colleague, as "role models" as he looks to make further strides.
Both carved out England opportunities through patient accumulation, the value of which appears to have returned to the national side's Test plans since Chris Silverwood replaced Trevor Bayliss as coach.
To an extent, there is a certain juxtaposition in having this conversation now, after a red-ball campaign of personal frustration. But it could never truly have taken place before now, given his recent England eligibility.
"I guess it was sod's law really that, this year, when I became qualified, I actually seemed to drop off the pace a little bit," he laughs.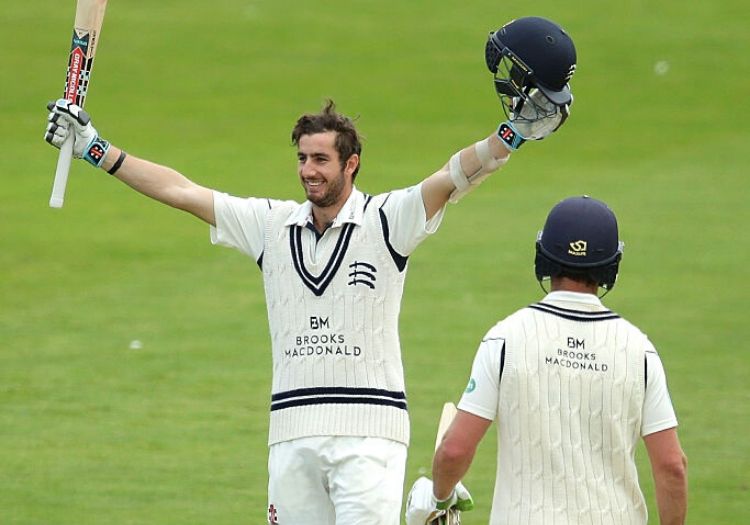 Eskinazi averaged 43.50 in Middlesex's title-winning campaign in 2016
It is impossible to know for certain, but Eskinazi's returns as a young player when he initially burst onto the scene would almost certainly have peaked the attention of Lions squad selectors, had he been qualified to represent England at the time.
There was even speculation that Cricket Australia were sniffing around their former charge. After all, few of his age were churning out their runs on such a consistent basis.
"That's certainly not a guarantee," he stresses, "but in terms of my peer group and young guys below 25 batting in the top three at big clubs, I think I was towards the front of the pack there."
He wonders, perhaps, whether young Australians are viewed differently when they initially arrive on the county scene. Eskinazi's Middlesex teammate, Nathan Sowter, whose situation is not dissimilar, told The Cricketer: "It would be nice to be known as English-qualified rather than just Australian-born," after qualifying in early 2019.
"Sam Robson always said, first and foremost, he struggled for people to see him as a real option going forward with higher honours," Eskinazi adds. "But I think now that I am qualified and part of the pack now, if I can play well for an extended period of time, it is a lot different to two years ago.
"I've been here eight years now, I've spent 15 or 16 of my 25 years living in the UK, so while I might not sound it, I definitely consider myself British in every aspect. Now that I am qualified, if I can play well and the side can play well, there's no better shop window than Lord's. Players get picked for England from Middlesex, so I really have it all in front of me at the moment. I just need to get back to my best in the next 12 to 18 months.
"I think now I'm very comfortable with who I'm playing for and who I am and the system I'm involved in.
"As a young batter, there's no better place to play than England because of how much you play, the experiences you gain. I feel a little bit for batters in Australia, who get such limited opportunity to expand their game during the year with 10 four-dayers and a small 50-over competition.
"I'm happy to be involved with English cricket at the moment. I do definitely want it to be known that my ambitions are totally to play cricket for England."
Please ensure all fields are completed before submitting your comment!