Sharjah Cricket Stadium: Ground guide
History, famous moments, and what to expect from the UAE venue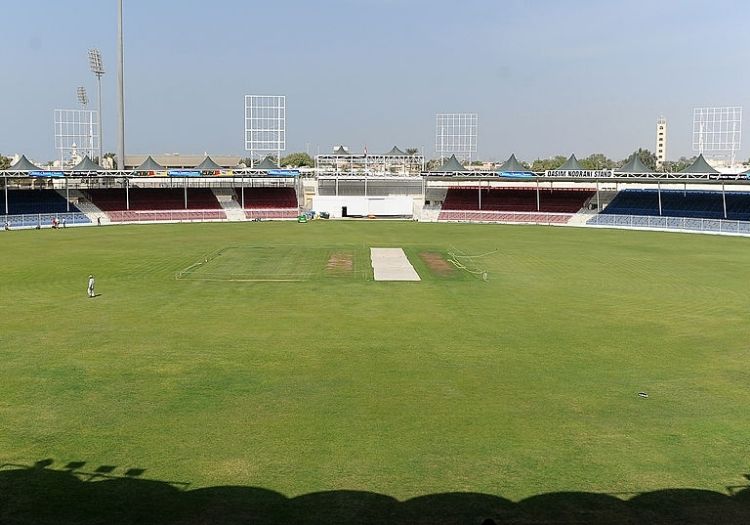 Established: 1982
The oldest venue involved with the 2021 T20 World Cup, Sharjah Cricket Stadium has hosted international cricket in all three formats since hosting its first ODI in the 1984 Asia Cup, and currently holds the Guinness World Record for the most ODIs played at a single venue – 240 to date.
The stadium has historically been well-attended, largely as a result of the Asian expat community living in the local vicinity, and has expanded significantly from humble beginnings into the 27,000 seater, fully floodlit international venue it has become today.
History
Sharjah became a popular venue for ODI cricket, playing host to a wide variety of Asian sides and associate nations from 1984 onward. Tournaments such as the Asia Cup were often held there, as well as other second-string competitions.
Following the (unproven) match-fixing allegations of 2001, the Indian government banned their national side from playing there, leading to the ground's status waning somewhat.
No international cricket was played there for seven years from 2003 onward. But from 2010 onwards, associate sides began to return, and when Pakistan needed an away venue following security issues at home, international cricket once again became a regular sight in Sharjah.
Afghanistan, too, relocated to Sharjah in 2010, and made it their home from home for six years, before upping sticks and moving their base to Noida, India.
Mohammad Shahzad has the honour of the most T20 runs at the venue, having made 919 in the Emirate of Sharjah, while compatriot Mohammad Nabi and Pakistani Wahab Riaz lead the way with the ball, claiming 24 wickets a piece.
Memorable Moment
Jofra Archer. Jos Buttler. Nicholas Pooran. KL Rahul. Rahul Tewatia. One of these is not like the others.
Yet it was Tewatia whose performance caught the eye, and helped Rajasthan Royals to an absurdly entertaining four wicket victory over Kings XI Punjab in an IPL 2020 clash that saw 449 runs racked up over 40 overs.
In at No.4, the left hander initially made just five off 13 deliveries, and looked set to sink the Royals, who were chasing a mammoth 224 to win.
But he turned it around in the most unlikely of fashions, slamming six maximums from his last eight balls faced to end up with a match-winning 53 off 31.
It wasn't necessarily the most explosive performance of the match, but it's hard to think of a more important or memorable one.
Playing surfaces
The Sharjah track has been particularly low scoring in the 2021 campaign.
Seamers have found much to like about the strip, with the likes of Australia's Josh Hazlewood, West Indian Dwayne Bravo and South Africa's Anrich Nortje all getting plenty out of the Sharjah surface.
And, of course, there is ample support for the spinners too. Make no mistake, this is a tough place to bat.
Please ensure all fields are completed before submitting your comment!