Men's T20 World Cup 2021 team guide: Namibia
Key players, rising stars, batting and bowling analysis, chances, squad, fixtures and much more in our in-depth look at Namibia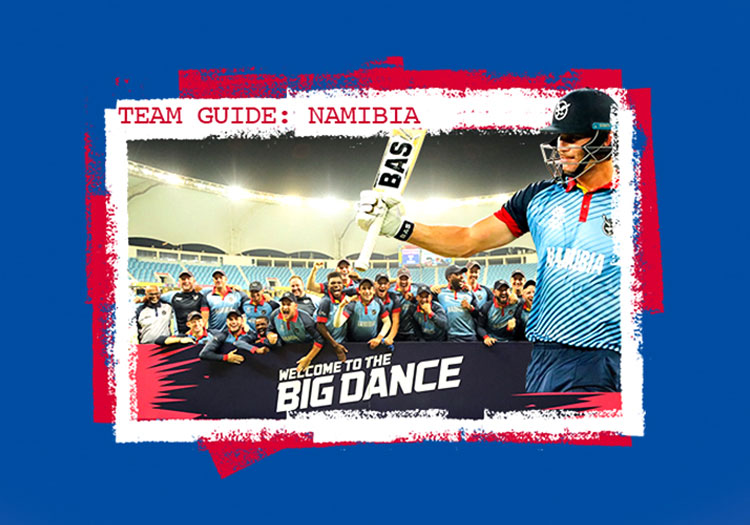 Coach
Pierre de Bruyn: Leicestershire fans might be slightly incredulous that one of the least successful coaches in their history is doing such a good job somewhere, but the South African's Duracell bunny style has gone down much better in Windhoek than Wyggeston.
He is well assisted by Albie Morkel, the former South Africa allrounder – and you can guarantee that Namibia will be very well drilled.
Captain
Gerhard Erasmus: Erasmus took over the captaincy early in 2019, aged just 23, and must feel some frustration that much of his tenure has been taken up by a pandemic during which Namibia haven't played much international cricket.
Mercifully over the last six months they have been able to welcome Uganda, Titans from South Africa and Emerging Players teams from both South Africa and Zimbabwe to Windhoek to give them some competitive action. He says his breakthrough has been to make them play aggressive cricket, taking it to the opposition, rather than waiting for mistakes.
Superstars
Not a category which applies too easily to Namibia, who have a profile not too dissimilar to a South African domestic franchise until the cameras come calling for ICC tournaments.
However, JJ Smit's all-round skills earned him a maiden franchise call-up for a Namibian, by Vancouver Knights in the 2019 Global T20 Canada. It's a surprise that Erasmus and Jan Frylinck haven't been looked at by franchises too.
The addition of David Wiese, though, gives Namibia the rare luxury among Associates of a player in the top 125 in the T20 Player Index, and experience of the business end of T20 tournaments.
Rising star
Other than Erasmus, Nicol Loftie-Eaton, 21, is the designated leg-spinner. Ben Shikongo, 20, has a reasonable T20 record of 15 wickets and an economy of 6.81.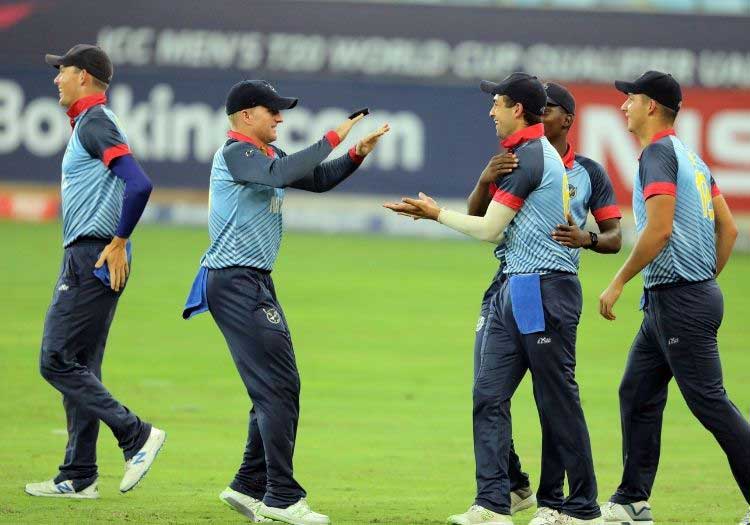 How will Namibia get on at the World Cup? Picture: ICC
Batting
Power hitters
Stephan Baard will kick off Namibia's batting, and hums along at a respectable 114 at the top. Craig Williams is a very accomplished veteran with almost 15 years' international experience and two T20 centuries to his name, plus a very chipper strike-rate of 131.
Anchor
Erasmus (359th in the T20 Player Index) is probably Namibia's best all-round batsman and was player of the tournament in the T20 World Cup Qualifier for being the second-highest scorer after Ireland's Paul Stirling. Erasmus's runs rescued Namibia from defeats in the first two matches. He also smashed 129 off 60 balls in a warm-up for the T20 Bash against Papua New Guinea, to temporarily alleviate unpleasant memories of losing twice to them in the last T20 World Cup Qualifier.
Finisher
Smit is a flowing player with a sumptuous cover drive, and his 59 off 25 balls against Oman in the Qualifier sealed Namibia's place in the World Cup; he is accustomed to lifting them up from middling totals. Wiese has gone from South Africa international, to Kolpak at Sussex, to overseas at Sussex, to Namibia international – taking advantage of his father's birthplace. His experience of high-level T20 can only help. He has a strike-rate of 143 from a vast sample size in T20 cricket – and much of that work will have been done in the latter overs./
Problem areas
The batting doesn't stretch too far beyond No.7. They will miss the powerful left-hander JP Kotze, who has retired from international cricket before 27, but was in rich form just before the pandemic. Also missing is Nikolaas Davin.
Film buffs may be upset at the absence of brothers Zhivago and Shalako Groenewald – named, presumably, after the David Lean's majestic Soviet revolutionary epic drawing on the Boris Pasternak novel, and a lesser-known 1968 Sean Connery Eurowestern.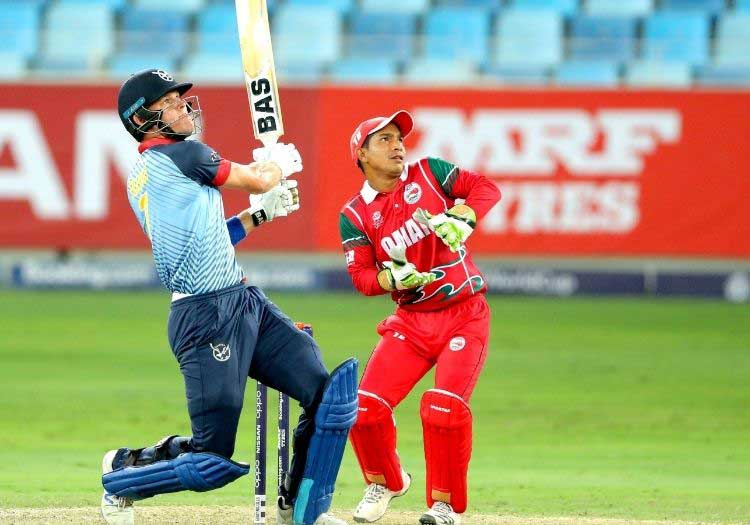 Gerard Erasmus captains Namibia - picture: ICC
Bowling
Speed merchants
Jan Frylinck (T20 strike-rate 14.5) is a quickish left-armer who will play the crucial strike role, and took a career-best 6 for 24 bowling late on against UAE in a recent T20I.
You could hardly call left-armer JJ Smit (T20 economy-rate 7.31) a speed merchant, but he does have an accurate yorker. It just depends if opposition batsmen monster it out of the park. With 23-year-old Ruben Trumpelmann, that's three left-arm seamers in the squad.
Variation
Bernard Scholtz is Namibia's Mr Dependable – the first Namibian to play in 100 first-class, List A and T20 matches, thanks to their access to the South African domestic system.
He is the kind of steady left-arm spinner most teams are after, and his T20 economy of 6.25 is respectable indeed. Wiese's pace-off canniness should be useful, and an economy rate north of eight reflects a career playing a higher level of T20 than many of his Namibia team-mates have done until now.
Loftie-Eaton offers the leg-spin option, but he has played just 12 T20Is and taken one wicket. Pikky Ya France, one of two black Africans in the squad, bowls off-spin.
Problem areas
No frontline, proven leg-spinner. It may well be that Namibia's attack is just a bit too predictable, and not quite fast enough on what will be docile, dusty pitches. Namibia don't often beat the Netherlands and Ireland in T20 cricket, so they would have to go beyond what they have previously achieved. There's never been a better time to play Sri Lanka, though.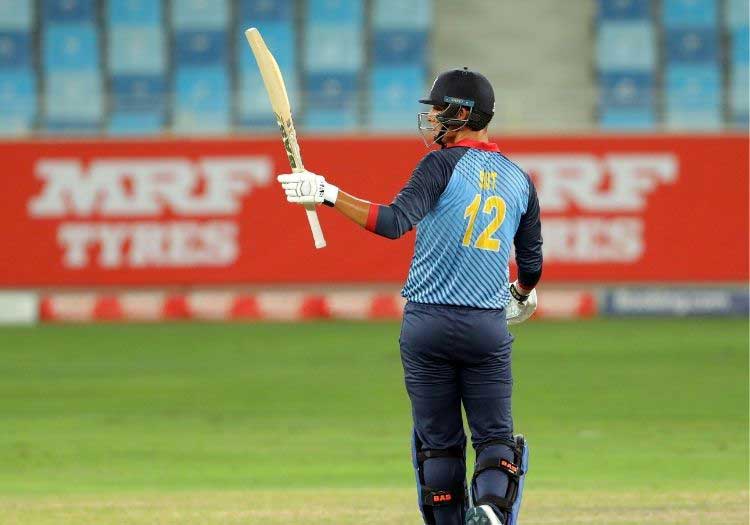 JJ Smit - picture: ICC
Fielding
Gun fielder
You can't look much further than Erasmus. His one-handed catch, running backwards from the circle, to dismiss Papua New Guinea's Tony Ura was a stunner in the Qualifier. But fielding will be a non-negotiable in a de Bruyn-coached team.
Who takes the gloves?
Zane Green, who may also bat up the order – though doesn't yet have a glittering batting record. With Kotze's retirement, they are down one wicketkeeper.
Squad: Stephan Baard, Karl Birkenstock, Michau du Preez, Gerhard Erasmus (c), Jan Frylinck, Zane Green (wk), Nicol Lofie-Eaton, Bernard Scholtz, Ben Shikongo, JJ Smit, Ruben Trumpelmann, Michael van Lingen, David Wiese, Craig Williams, Pikky Ya France
Fixtures: Oct 18 – Sri Lanka, Oct 20 – Netherlands, Oct 22 – Ireland
Possible starting XI: Stephan Baard, Zane Green (wk), Gerhard Erasmus (c), Craig Williams, David Wiese, JJ Smit, Jan Frylinck, Ruben Trumpelmann, Nicol Lofie-Eaton, Karl Birkenstock, Bernard Scholtz
Please ensure all fields are completed before submitting your comment!