Men's T20 World Cup 2021 team guide: Papua New Guinea
Key players, rising stars, batting and bowling analysis, chances, squad, fixtures and much more in our in-depth look at Papua New Guinea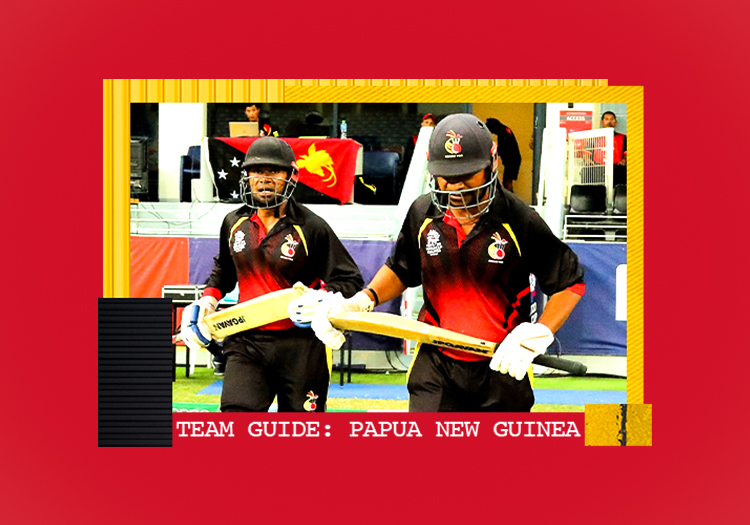 Coach
Carl Sandri: Papua New Guinea's proximity to Australia and links with ICC East Asia-Pacific – traditionally run out of Melbourne – means the coaching and administrative posts in Cricket PNG are almost always held by an Aussie.
Sandri is a Melbourne schoolteacher who never quite made the Victoria side, but is a mainstay of grade cricket and did the rounds in English club cricket before using his Italian heritage to turn out for the Azzurri around a decade ago in previous T20 World Cup qualifying campaigns.
He will be assisted by a past Test cricketer, Chadd Sayers, and PNG not long ago appointed their first strength and conditioning coach, Meiling Choong, who admits: "Strength and conditioning within PNG itself is a very new concept."
Captain
Assad Vala: Assad Vala (ranked 466 on the T20 Player Index) doesn't fall into the category of great orator, but he leads by example with bat and ball in an incredibly energetic PNG side.
He will need to in order to raise a side which has suffered from virtually no competitive cricket since the start of the pandemic – being in the orbit of Australia, the harsh lockdowns both there and at home have meant almost a total absence of fixtures, both in the East-Asia region but also in Australian domestic cricket.
PNG have not played a T20I since the start of the pandemic, and are on an ODI losing streak of 16 matches.
Superstars
It's hard to call any of PNG's superstars in a global context – they have yet to play Big Bash cricket, though several have been assigned to BBL franchises in the past, and are well known in grade cricket across Australia. But they are all respected figures at home and especially in Hanuabada – the historical cradle of PNG cricket.
Perhaps Charles Amini comes closest in the sense he is PNG cricketing royalty: his grandfather (Brian), father (Charles Sr), brother (Chris) and mother (Kune) have all captained PNG national teams while the main cricket ground in the country, Amini Park, is named after the family.
Rising star
It seems slightly absurd to nominate the two overseas-based players in a heart-warmingly homegrown unit stemming from one small area of Papua New Guinea.
But Jack Gardner and Chad Soper have been playing regular cricket in Australia during the pandemic. The uncapped Gardner is a 20-year-old quick bowler for Sandgate-Redcliffe whose access to club cricket was a factor in vaulting him into a World Cup at such a tender age.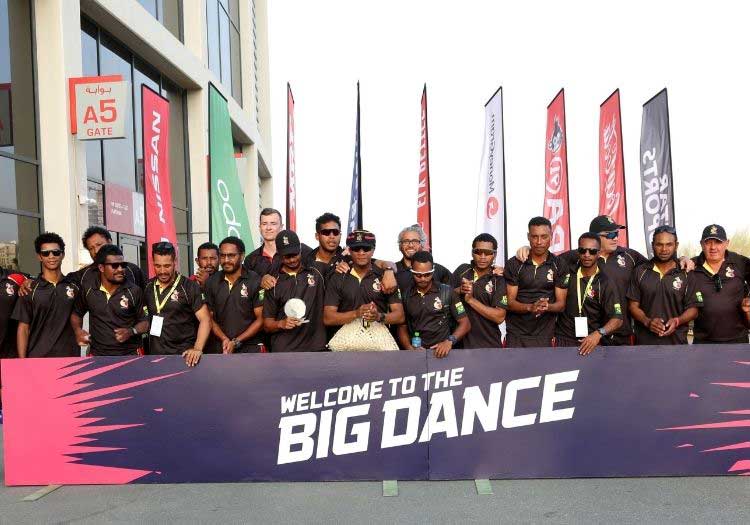 Batting
Power hitters
In what looks the tournament's weakest batting side, a great deal rests on Assad Vala, who more often than not lifts the tempo – as he did against Oman in CWC League 2 recently. Even so, he has just three fifties in 45 T20 matches at a strike-rate of just over 100.
Anchor
Tony Ura is the opening batsman given licence to bat through the innings – he once made 151 out of 235 against Ireland in the 2018 World Cup Qualifier, and also has a century against Netherlands to his name. His 71 against Namibia was crucial in the Qualifier.He has a fine T20 record of two centuries, six fifties and a strike-rate of 134.
But recently he's been out of form and dropped down into the middle order. Lega Siaka was the bright young thing who batted against England for an (Australian) Prime Minister's XI just before the 2015 World Cup, but he averages just 14.80 in this format.
Finisher
Norman Vanua is a key presence around No.6 or 7 for PNG, with a T20 strike-rate of 145. Typical of their experience – which just won't work against the best teams – was Vanua's 54 against Kenya in the Qualifier, when no other batsman passed 17 and they made just 118. PNG still won by a massive 45 runs, thanks to their electricity in the field. Along with Vala, Vanua is their biggest hitter.
Problem areas
They have powerful batsmen but can they stay in long enough to play defining innings? Losing 6 for 11 against Nepal's Sandeep Lamichhane in a recent match in Oman does not bode well.
Recent results in Oman aren't encouraging, but you have to remember they topped the group stage of the T20 World Cup Qualifier and almost beat Scotland too. Their best bet seems to be to insert the opposition, hope to keep them down to sub 140, and then chase. Does Ura's form hold the key?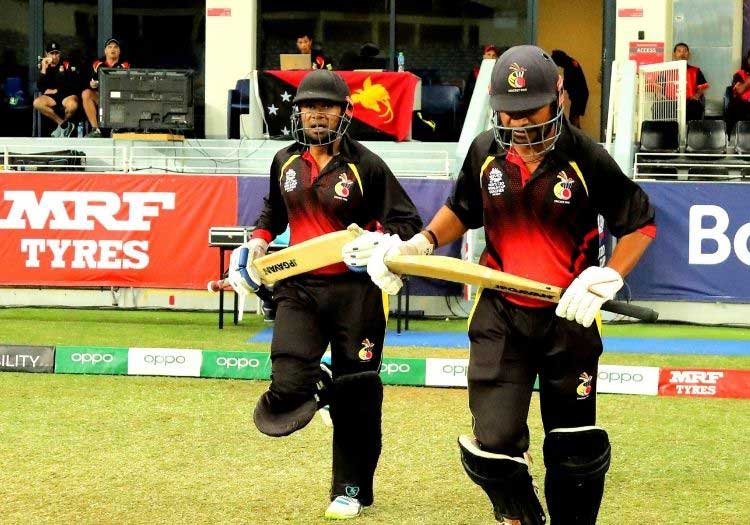 Bowling
Speed merchants
PNG have a battery of bowlers operating at 70mph to early-80s – and that could be their comeuppance. Vanua (averaging 14 with the ball) bowls useful pace at the top.
Gaudi Toka is now on the list of ODI bowlers smashed for six sixes in an over – and more than that it happened at Al Amerat, when Jaskaran Malhotra pummelled him into the stadium building 2. They do, though, have a left-arm seamer in Nosaina Pokaina who took five wickets in a 50-over powerplay against Oman in 2019. He has a very respectable economy-rate of 5.77 in this format, and is their key bowler.
Variation
PNG are not overstocked with unorthodox slower bowlers. Charles Amini does bowl loopy leggies, and has 29 wickets with an economy of 6.23, but you fear what might happen once a top batsman gets his eye in.
Assad Vala is the tried-and-tested fire-through-your-balls off-spinner, prepared to come over or round the wicket depending on the situation: his strike-rate of 13.4 and economy of 5.50 is to die for, but that's generally at a more modest level than this.
Problem areas
PNG look over-dependent on medium to medium-fast bowling which, you'd imagine, would be lined up by better batsmen on better wickets. They will have to hope that this batch of white Kookaburras continue to swing more than they have in previous years.
They do not have the depth in frontline spin to threaten the very best – if they cause a shock you imagine it will be through their pace and suffocating fielding.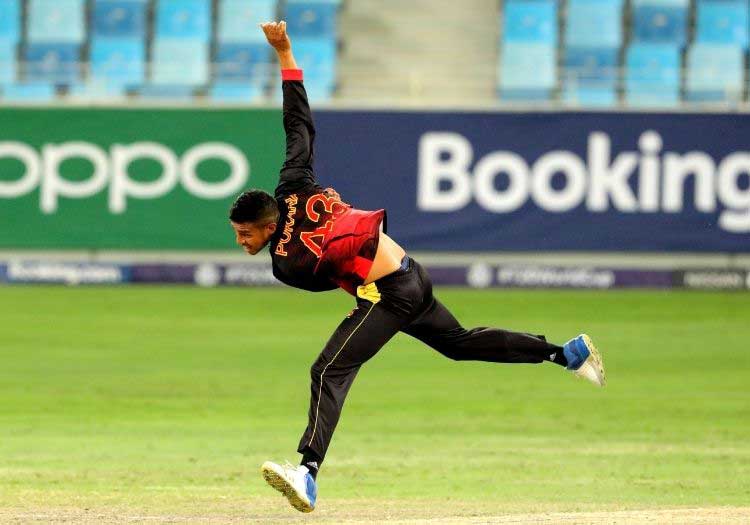 Fielding
Gun fielder
One area where PNG will aim to rival even the strongest teams will be in their fielding – particularly their saving of ones and twos in the ring, which sows confusion among even the most alert batsmen. Given video footage and data the world's strongest teams shouldn't be surprised by that, but stopping it will be the challenge.
Charles Amini and Lega Siaka would be two of many livewires scrapping for this accolade. With all those slides and diving catches, with the best jazzhats you've ever seen on their heads, PNG will be a social media manager's dream in this World Cup.
Who takes the gloves?
Kiplin Doriga is PNG's gloveman, though more of an old-school scrappy batsman than a fully-fledged player of all the shots. Simon Atai is his young back-up keeper.
Squad: Charles Amini, Simon Atai, Sese Bau, Kiplin Doriga (wk), Jack Gardner, Hiri Hiri, Jason Kila, Nosaina Pokana, Damien Ravu, Lega Siaka, Chad Soper, Gaudi Toka, Tony Ura, Kabua Vagi-Morea, Assad Vala (c), Norman Vanua
Fixtures: Oct 17 – Oman, Oct 19 – Scotland, Oct 21 – Bangladesh
Possible starting XI: Tony Ura, Lega Siaka, Assad Vala (capt), Charles Amini, Sese Bau, Kiplin Doriga (wkt), Norman Vanua, Jason Kila, Chad Soper, Nosaina Pokana, Damien Ravu
Please ensure all fields are completed before submitting your comment!