Men's T20 World Cup 2021 team guide: India
Key players, rising stars, batting and bowling analysis, chances, squad, fixtures and much more in our in-depth look at India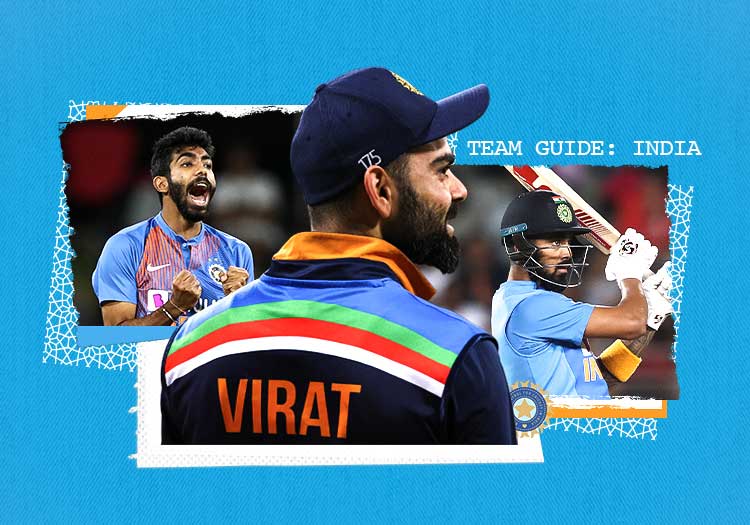 Coach
Ravi Shastri: A once great allrounder, Shastri has experienced great success since taking over as India's head coach in July 2017. Shastri has shaped India into a formidable side across the varying continents and formats, doing well to steer them to the semi-final of the 2019 World Cup. In March 2021 they claimed a 3-2 victory over No.1 T20 side, Englandl when Eoin Morgan's side toured India. In familiar conditions, Shastri will expect his team to challenge hard for the title when they gather together in the UAE.
Captain
Virat Kohli: Virat Kohli galvanises India with his never-say-die and win-at-all-costs mentality. Not only is he a fearsome leader, but he is also among the best white-ball batters of all time and a true great of his generation. Kohli averages above 50 in all three formats an international level, and the only player to do so in T20 internationals, heading to the UAE with a T20I average of 52.65. The only string missing from his bow is captaining India to victory in a major tournament and after confirming his intention to step down as T20 captain at the end of the World Cup, this could be his last chance in this format.
Superstars
Rohit Sharma: His form is critical to India's success, and he has garnered a reputation as a big-game player. While he didn't enjoy the best of form in the 2016 World T20, scoring just 88 runs, Sharma was in blistering form in the 2019 Cricket World Cup, striking five centuries and a fifty in just nine innings to end the tournament as the leading run-scorer. He is one of the most destructive T20 batsmen in world cricket and has scored over 300 runs in every Indian Premier League season bar one– consistency personified.
Jasprit Bumrah: India's star pace bowler and go-to death over specialist, Jasprit Bumrah's success can be attributed to his raw speed, endless variations and deadly yorkers. The 27-year-old, who is ranked 31st on the T20 Player Index, has a T20I economy of 6.66 after 50 matches, which is a testimony to his control in the latter stages of an innings.
Bhuvneshwar Kumar: A man with a tumultuous relationship with the Indian national team, Kumar has been in and out of the side on numerous occasions. In the last few years, he has become incredibly consistent and is a dangerous bowler operating in the powerplay. Unlike many others, he swings the white-ball prodigiously and can rip a team's top order apart before they know what's happened. His powerplay overs will be crucial to India's success and will make for compelling viewing.
Rising star
He might not be young, but Suryakumar Yadav is very much a rising star. The 30-year-old heads into the World Cup with only four T20I caps to his name but has scored two half-centuries in his brief international career. Unlucky to coincide with a golden generation of Indian white-ball batters, the exclusion of Shikhar Dhawan suggests he could have a big role to play on the biggest of T20 stages. One to watch.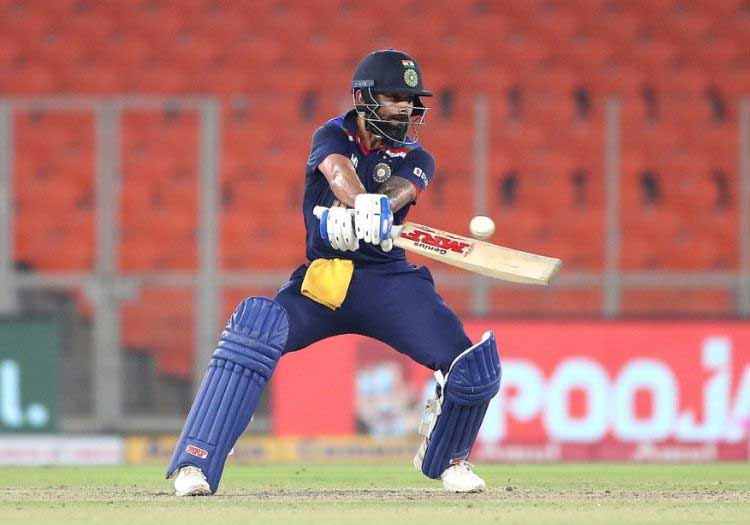 Virat Kohli leads India for the final T20 tournament
Batting
Power hitters
Rohit Sharma is perhaps India's biggest hitter. As the only player with multiple ODI double-hundreds to his name, his ability to go big is evident, and he easily transfers these skills to the shorter format, striking at 138.96 when representing his country.
Sharma often sets the tone for a mammoth knock from India and will be the key wicket throughout the tournament.
Lower down the order is Rishabh Pant, India's blockbuster wicketkeeper-batter. He has become synonymous with destructive and, at times, reckless stroke play but is guaranteed to play an entertaining innings, no matter how brief his stay at the crease. He has an absurd amount of natural ability and confidence and can make a mockery of even the best set field with his audacious shots.
Anchor
Virat Kohli has evolved from an incredibly destructive batsman into a reserved anchorman. He is regularly 40 from 30 balls, ready to explode. The Indian skipper is an experienced head and comfortable batting from No.1 to No.4.
The most likely opener for India, however, is KL Rahul, himself a vastly experienced international batter and the perfect foil for Sharma. His ability to keep the scoreboard ticking over allows Sharma to play with freedom.
Finisher
Hardik Pandya is India's finisher extraordinaire. The allrounder has incredible power through the V, electric hand speed and will demolish any bowler who strays from the yorker length. Regularly bludgeoning 30-plus runs off the final few overs of an innings, his IPL career strike rate is in excess of 150 and the highest of anyone to play for Mumbai Indians.
Problems areas
India have plenty of options with the bat, with Ishan Kishan and Ravindra Jadeja also available in addition to the players mentioned above. There may be an over-reliance on Kohli and Rahul to dominate. With that in mind, the decision to exclude Shikhar Dhawan – the second-highest run-scorer in IPL history – or 2021's standout IPL batsman, Ruturaj Gaikwad, could be one they live to regret.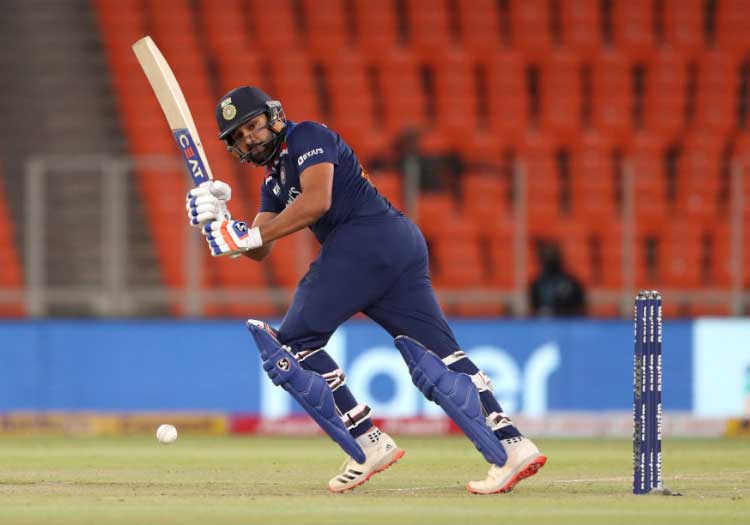 Rohit Sharma is key to a fast start
Bowling
Speed merchants
Between them, Jasprit Bumrah, Bhuvneshwar Kumar, and Mohammed Shami complete the perfect bowling trio. Bumrah has the searing hot pace and the ability to bamboozle batsmen with his variations. Kumar swings the ball further than anyone, dominates in the powerplay, and is able to bowl some extremely handy middle overs if required.
Shami is a classic fast bowler, who has a rocket bouncer and toe-crushing yorker, both incredibly useful throughout the innings. Flexibility is the key here, with all three players capable of bowling – and excelling – at any point throughout an innings due to their respective experience and skillsets. Shardul Thakur has shown himself to be skilful with his cutters; his addition to the squad at the expense of Axar Patel might be telling in terms of what India are expecting of the surfaces.
Variation
Rahul Chahar and Varun Chakravarthy have grown in stature and confidence throughout the last few IPL seasons. Both players embody the mystery spinner and will use their variations to deceive batsmen.
Wrist spin has become one the most integral parts of the T20 format and in this pair, India have two of the most exciting prospects in the game. Coupled with the all-round talents and unerringly accurate left-arm spin of Ravindra Jadeja, this trio have the ability to control and strike throughout the middle overs with more regularity than most.
Problem areas
Just as the batting department may miss the experience of Shikhar Dhawan, India's bowling attack may feel the absence of spinner Yuzvendra Chahal. Not even named as a travelling reserve, the leg-spinner is hugely experienced at international level, with 49 T20I caps and 63 wickets to his name.
Chahar and Chakravarthy have eight T20I appearances combined. And while the 31-year-old has had a poor IPL, if India's young wrist spinners come under the cosh during the World Cup, Kohli will not have the skills and wisdom of Chahal to fall back on.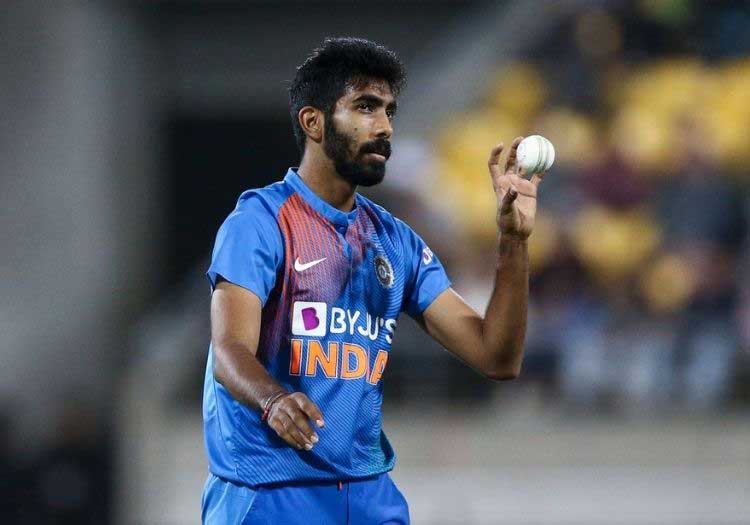 Jasprit Bumrah is perhaps the best white-ball bowler in the world
Fielding
Gun fielder
Ravindra Jadeja is probably the best fielder in world cricket right now. He is deadly accurate when shying from inside the circle, has a bullet arm from the boundary edge, boasts the safest hands in the ring and in the deep in world cricket, and eats up ground like a cheetah stalking its prey. He is a marvel in the field and can change a game with one piece of magic. Keep your eyes peeled throughout the tournament for the wizard at work.
Who takes the gloves?
Rishabh Pant's keeping has been questionable in previous years, but since taking the gloves in the Test arena it is clear he has put a lot more time and concentration into elevating his glovework to that of the world's best.
At times he can be sloppy but will find things a lot easier in similar conditions to his home country and with the white ball instead of the red. India's other options are Ishan Kishan and KL Rahul, neither of whom are better keepers than Pant. So, with Pant a shoo-in as a batsman, it only makes sense that he takes the gloves as well.
Squad: Virat Kohli (c), Rohit Sharma (vc), KL Rahul, Suryakumar Yadav, Rishabh Pant (wk), Ishan Kishan (wk), Hardik Pandya, Ravindra Jadeja, Rahul Chahar, Ravichandran Ashwin, Shardul Thakur, Varun Chakravarthy, Jasprit Bumrah, Bhuvneshwar Kumar, Mohammed Shami
Standby players: Shreyas Iyer, Axar Patel, Deepak Chahar
Fixtures: October 24 - Pakistan (Dubai); October 31 - New Zealand (Dubai); November 3 - Afghanistan (Abu Dhabi); November 5 - Group B winners (Dubai); November 8 - Group A Runners up (Dubai)
Possible starting XI: Rohit Sharma, KL Rahul, Virat Kohli (c), Suryakumar Yadav, Rishabh Pant (wk), Hardik Pandya, Ravindra Jadeja, Bhuvneshwar Kumar, Mohammed Shami, Jasprit Bumrah, Rahul Chahar
Please ensure all fields are completed before submitting your comment!